AMPLIFY ETFs
New ETF issuer quickly established as contender in an increasingly competitive marketplace
The growing ETF marketplace continues to give rise to new ETF issuers. In 2015, Amplify ETFs had all the challenges of any new company or brand, including differentiating itself and its offerings in an increasingly competitive space and establishing credibility as a provider with viable and creative ETF strategies.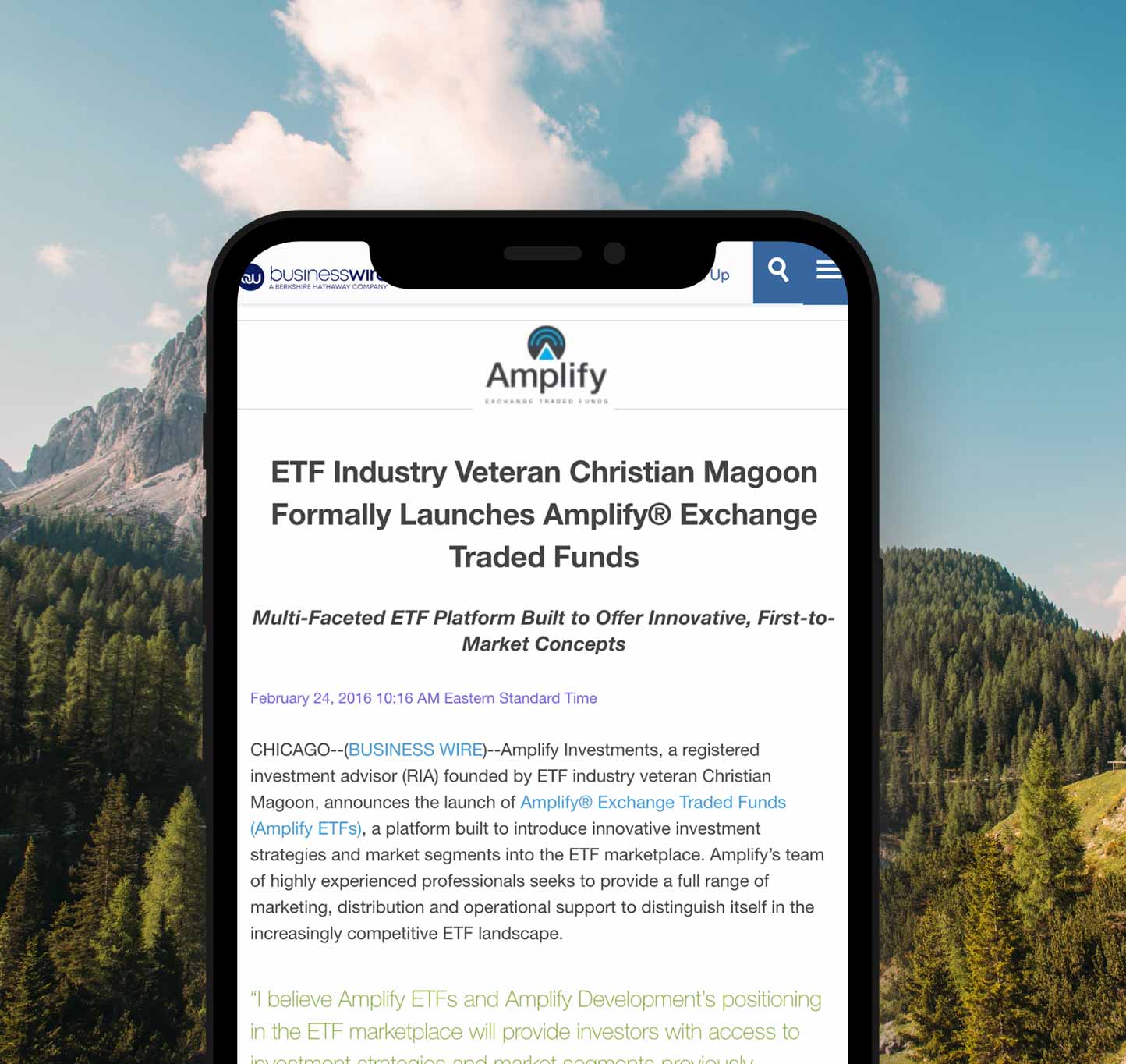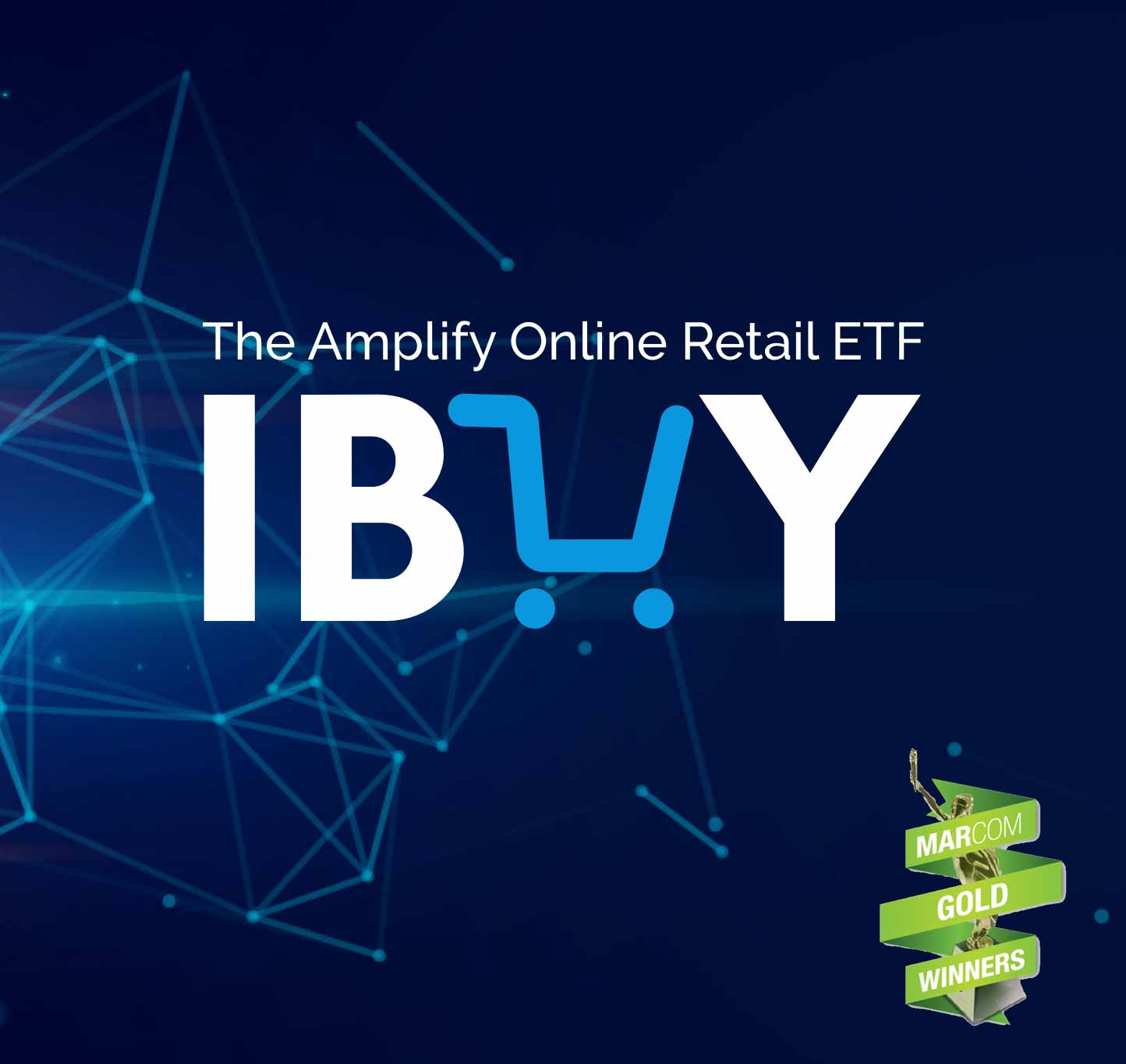 Gregory FCA knew we had to generate difference-making media coverage and hit the ground running when Amplify launched its initial product, the Amplify Online Retail ETF (IBUY). The success of IBUY would pave the way for its future success as an issuer with competitive products. Prior to IBUY's launch in April 2016, Gregory FCA conducted research and identified any journalist with an ETF, asset management, retail, or ecommerce focus as a target for our initial outreach. 
The "retail apocalypse" was upon us in 2016, and we were able to jump on the regular newscycle of store and mall closures and the ongoing dialogue about the "Amazon effect." In time, Amplify ETFs' CEO Christian Magoon was established as a clear ecommerce expert who could speak to consumers' evolving shopping behavior. Throughout the year, Gregory FCA, utilized retail companies' earnings releases and holiday-driven shopping days as opportunities to tell the online retail growth story. 
Over the next four years, Amplify ETFs would come to manage nine other ETF products spanning core, income, and thematic products, including one of the first blockchain ETFs and an actively managed cannabis ETF helmed by pioneer cannabis investor Tim Seymour. With each new fund, Gregory FCA again conducted extensive research and uncovered every opportunity to tell the new fund's story and its role within the marketplace and investors' portfolios.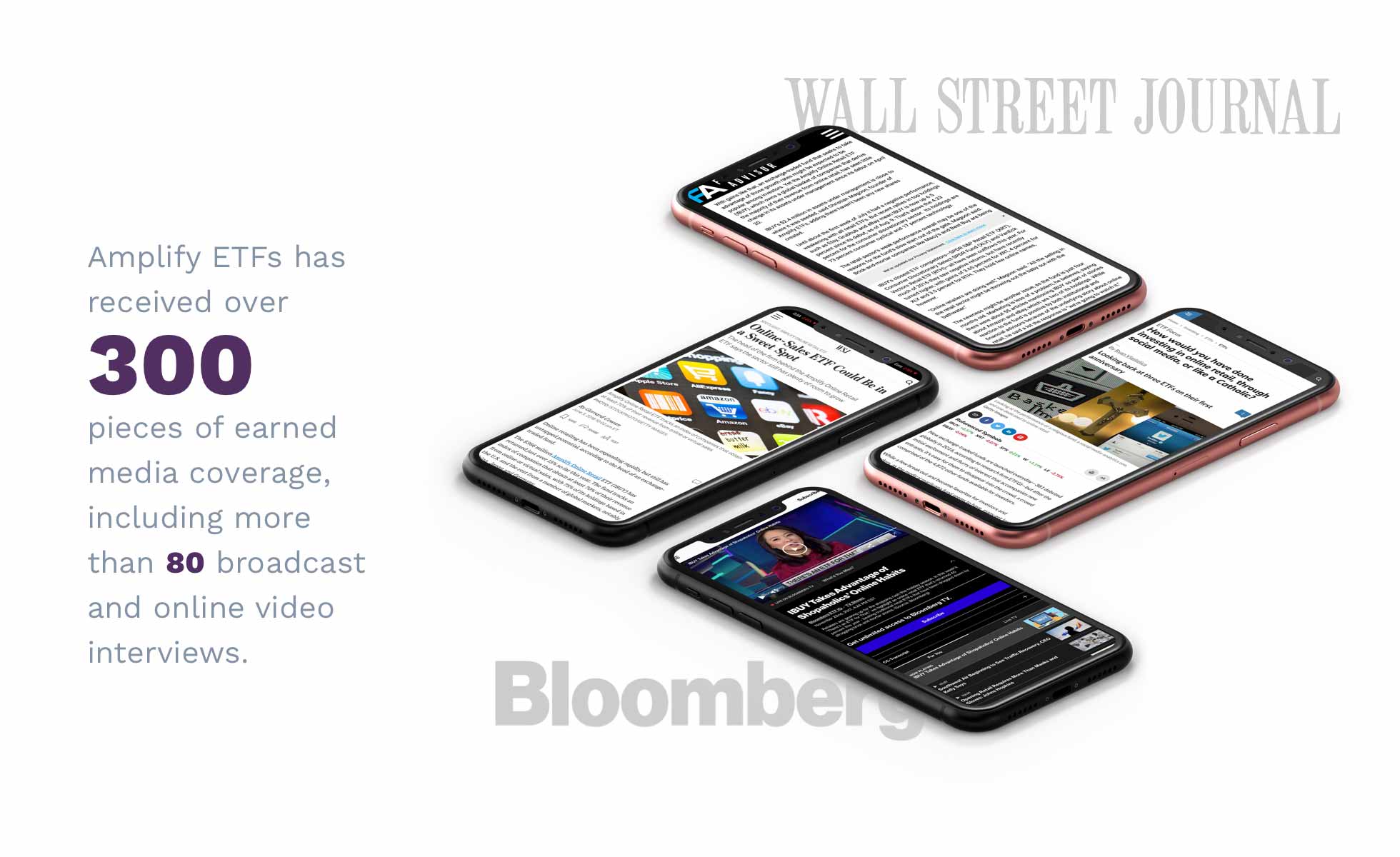 Since its inception, Amplify ETFs has grown to manage over $1 billion in assets across 10 ETFs. Gregory FCA's launch of the Amplify Online Retail ETF (IBUY) won a gold MarComm award under the Product Launch category.