AUTOPETS
Elevating a cat parent cult favorite with high-impact national results
​AutoPets, a developer of products that make pet care easier, sought a new PR partner to secure high-impact, national media coverage as it expanded its offering beyond its top-rated Litter-Robot. With a newly launched eCommerce site, Litterbox.com, and soon to launch automatic pet feeder, Feeder-Robot, AutoPets needed widespread brand awareness and consistent placements to complement its marketing efforts.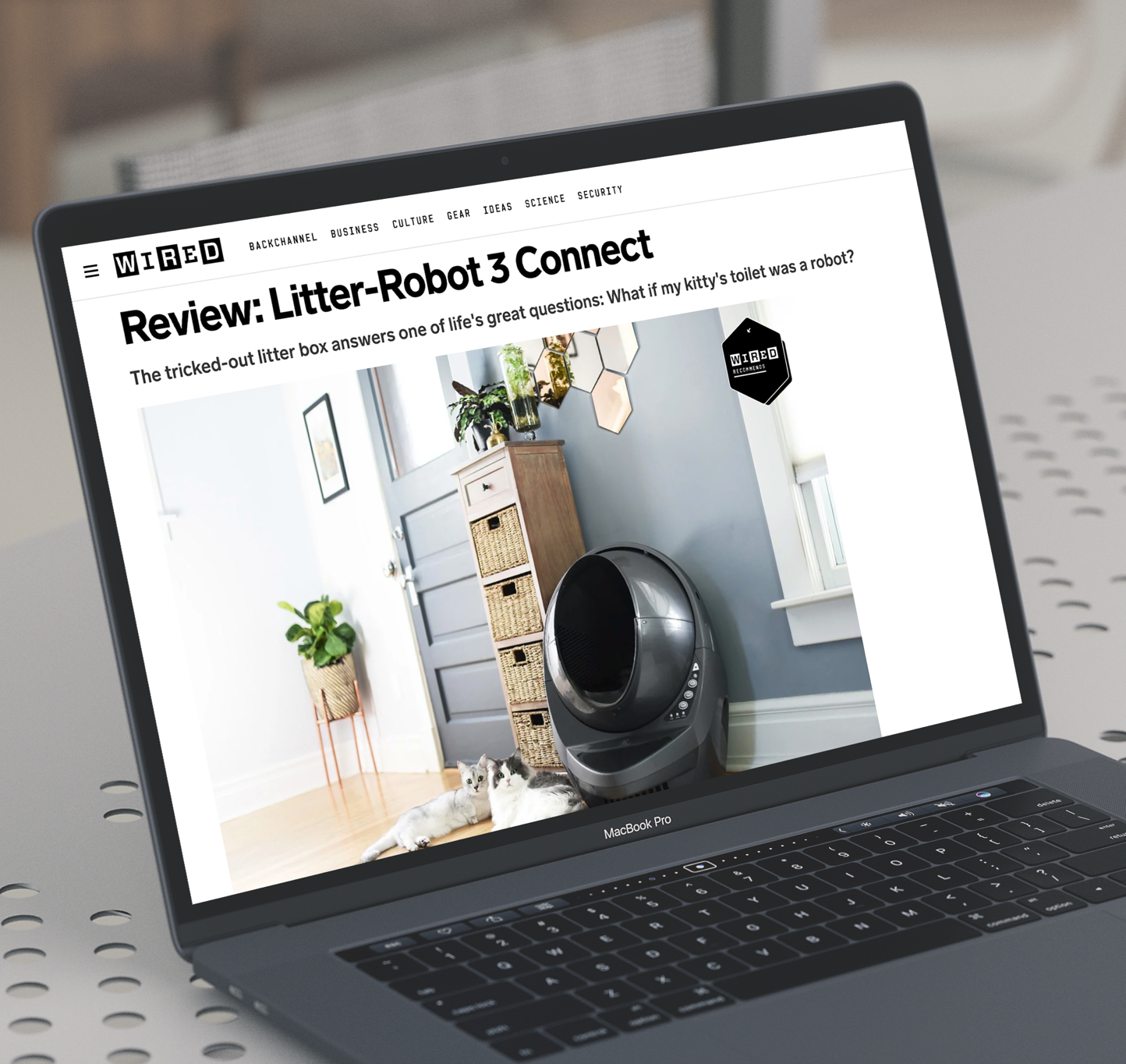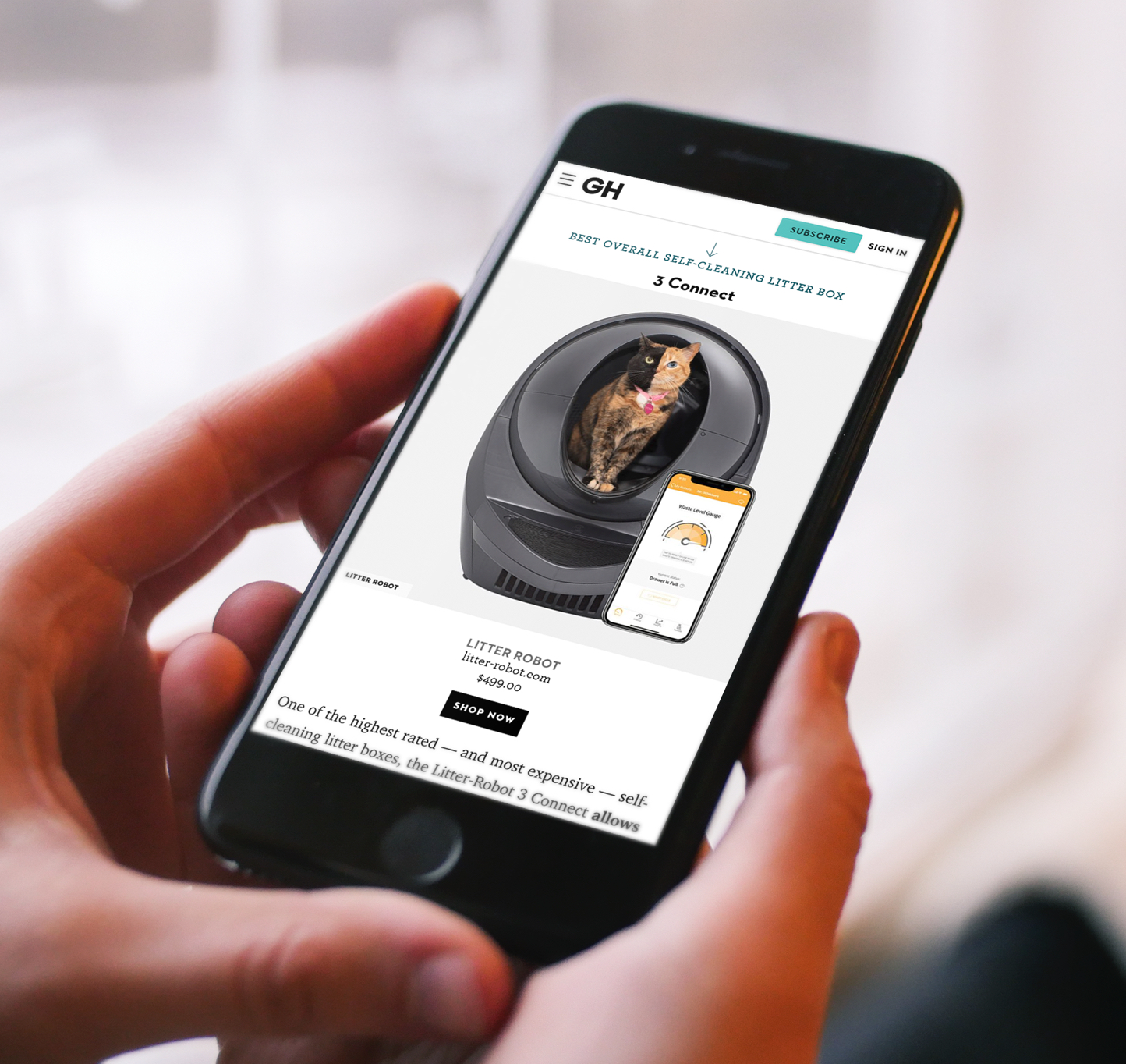 With one month lead time, Gregory FCA partnered with AutoPets' at CES 2020 to offer key media and influencers an early peek at its new Feeder-Robot, in an effort to build buzz for the company's expanding line of products. Throughout the show, we conducted one-to-one media outreach to schedule meetings, demos, and secure review opportunities ahead of the product launch.
​CES was just the beginning. Throughout the year we worked with top-tier lifestyle and tech media, to keep the momentum going, targeting product reviews, seasonal stories, holiday gift guides, and business growth stories to further expand AutoPets' media relationships.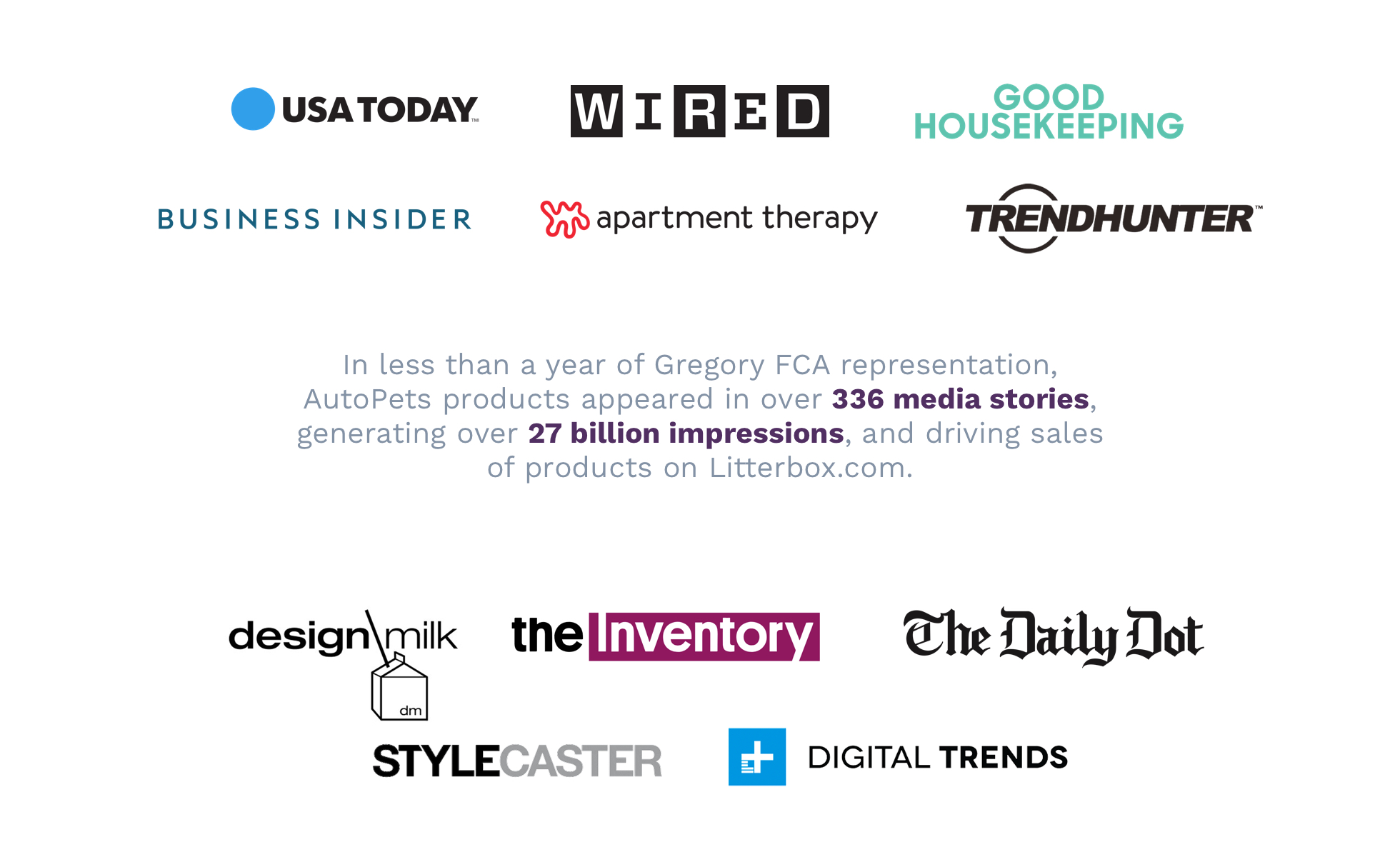 ​AutoPets sought a partner that could secure national media coverage that would elevate the brand and open up new audiences. Gregory FCA brought that mass exposure to AutoPets' newest products, while solidifying Litter-Robot as the best automatic litter box on the market. Gregory FCA's strategy and support set a higher bar for the quality and consistency of media coverage AutoPets could expect, with plans to accelerate growth and further elevate the brand.