CBIZ
Creating a unified brand across a multifaceted and geographically dispersed company
CBIZ, a top 10 national accounting and professional services firm, engaged Gregory FCA in 2005 to help strengthen its position as a leading provider in the industry, establish its deep bench of experts as thought leaders, and promote its wide range of services across the U.S. 
CBIZ was already a well-respected brand in the accounting industry when it approached us. However, it wanted to be recognized as a household name among its target audiences of mid-size businesses and high-net-worth individuals. Additionally, CBIZ wanted to shine a spotlight on the work it does in an ever-growing list of verticals, such as audit and assurance, benefits and insurance, and risk and advisory services, among others. Furthermore, it wanted to highlight the unique efforts of its local offices throughout the U.S. and the industries it specializes in. 
CBIZ needed an integrated communications strategy spanning multiple industries, verticals, and geographic locations that would deliver a cohesive brand narrative to the market and distinguish the firm from its competitors.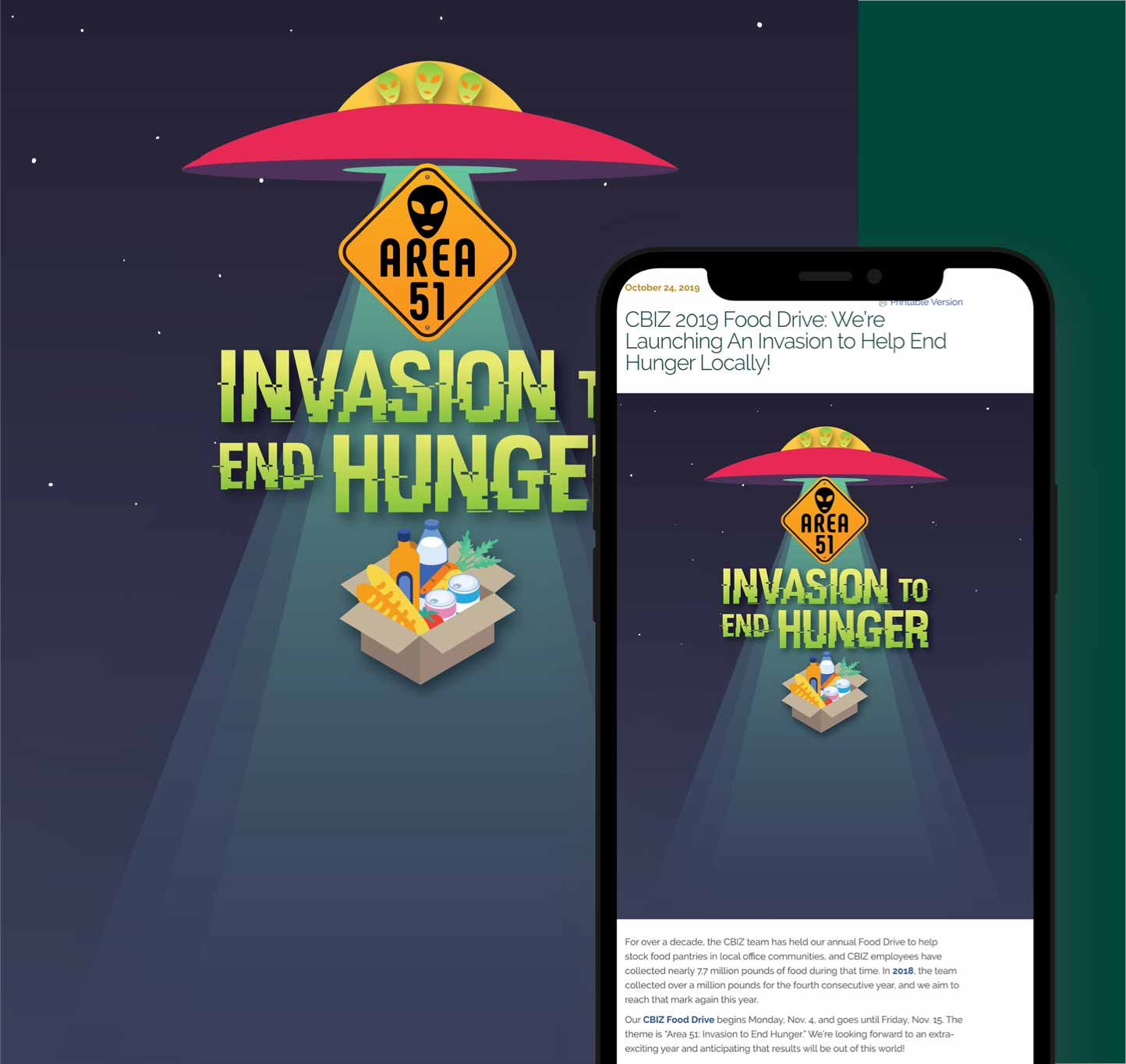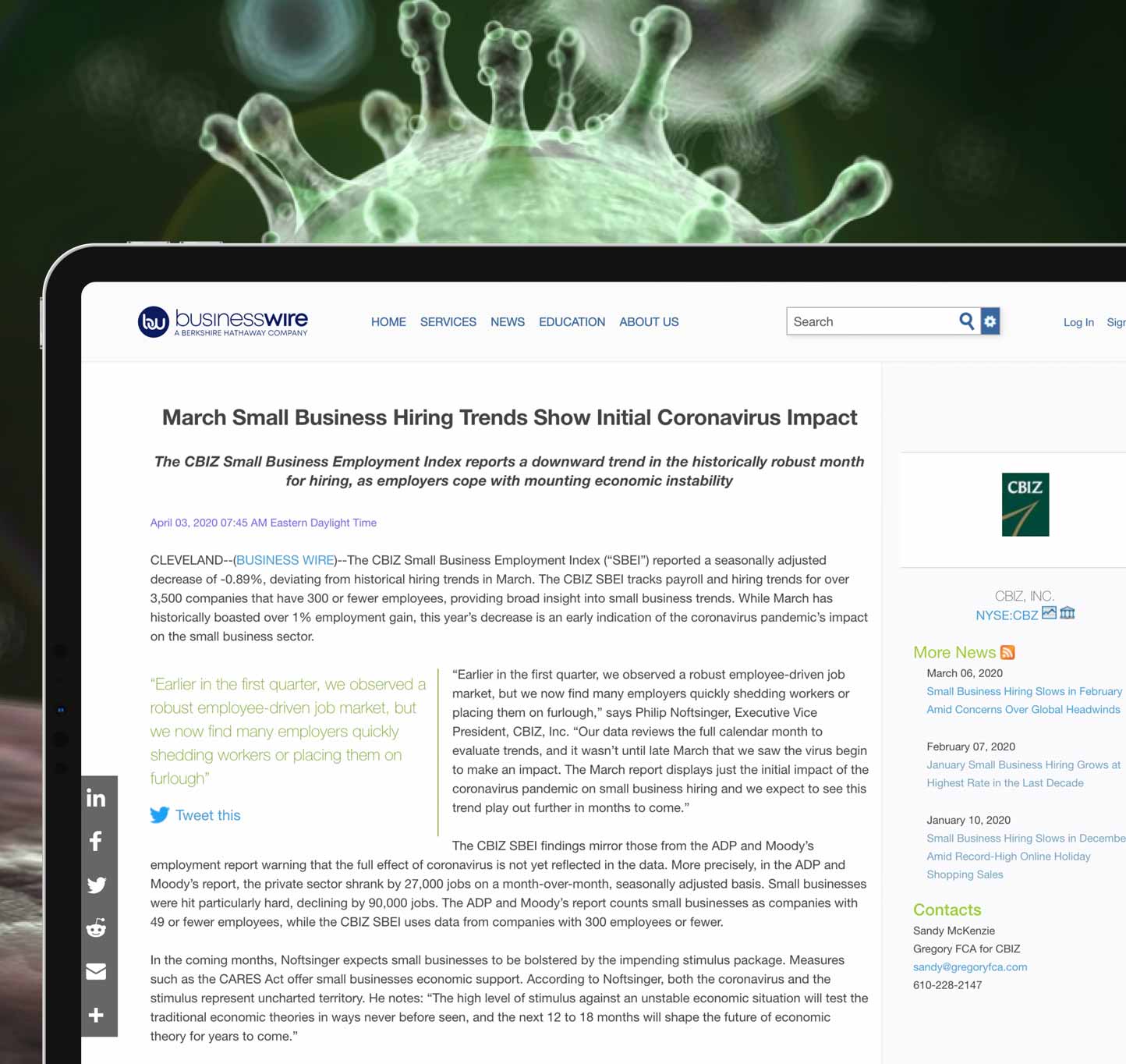 The first step in building a cohesive PR campaign was to establish central points of contact within CBIZ who could serve as "air traffic controllers" to provide strategic direction and identify appropriate subject-matter experts across the organization. We set up regular mutual-accountability calls with key members of the national marketing team to ensure our efforts were always aligned with CBIZ's broader PR and marketing goals. Further, we remained in constant contact with several high-priority national and local offices to generate a steady stream of ideas and garner media interest. 
We capitalized on the daily news cycle to tie key themes and messages into timely events, such as presidential elections and legislative changes. This resulted in consistent, high-impact media opportunities for a variety of subject-matter experts across offices and practices. For example, one of the key SMEs in CBIZ's National Tax Office is now a widely recognized, go-to expert for several high-profile journalists. We also used media tours to develop relationships with highly respected outlets and secure broadcast appearances. 
Gregory FCA supported these integrated communications efforts by developing a rich pipeline of content for the national CBIZ blog, including a healthy mix of written posts, infographics, and podcasts. We then leveraged these pieces in our media campaign to lend credibility to the firm and drive a consistent message to the marketplace. 
Lastly, we demonstrated CBIZ's commitment to creating a cohesive company culture by supporting events like the annual CBIZ National Food Drive. We deployed content on the national CBIZ blog in addition to securing local media coverage to highlight individual offices' efforts to raise donations for local food pantries as part of a broader national campaign. Ultimately, this helped unify offices from coast to coast by showcasing how they came together for a greater cause despite differences in geographic region, local culture, and roles within the firm.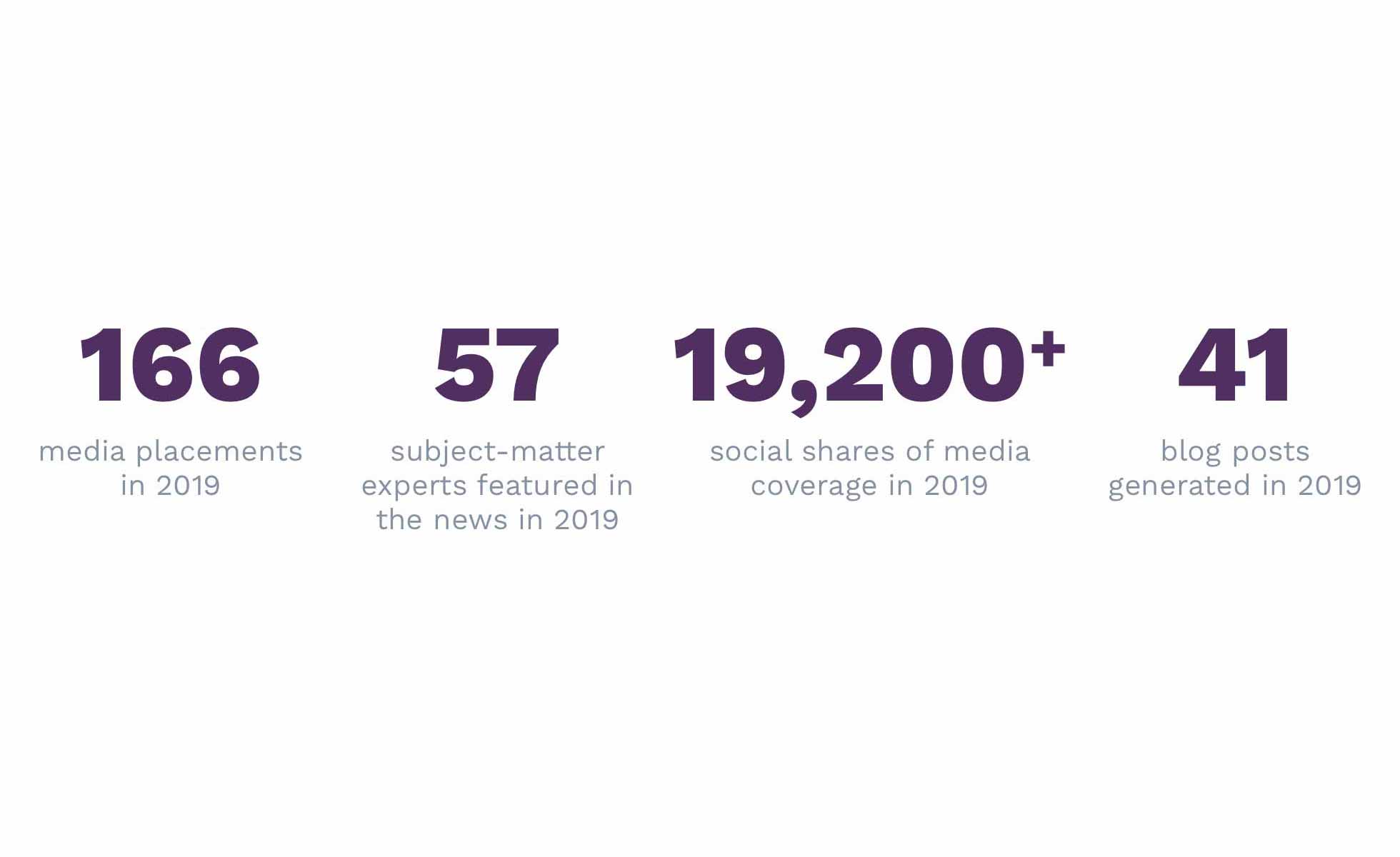 Over the last 15 years, we have secured CBIZ consistent, impactful media coverage in national publications like The New York Times, Bloomberg, and The Wall Street Journal; industry trade publications such as Accounting Today, Employee Benefit News, and Financial Advisor Magazine; and local publications in core regional markets, including Kansas City, New York City, Tampa, Boston, Memphis, and more.
 CBIZ is now widely recognized as an industry leader not only in accounting, but in a wide range of specialized services. Its experts from across the country are frequently sought after for their deep industry expertise, projecting the notion that no matter where you go, you will experience the world-class service that people have come to expect from CBIZ.