DESCARTES
Proactive & Targeted PR Campaign That Drove Media Results Up 400%+
Founded in 1981, Descartes (Nasdaq:DSGX) (TSX:DSG) is a global, publicly traded leader in uniting logistics-intensive businesses in commerce. Based out of Waterloo, Ontario, the organization currently serves more than 20,000 customers worldwide that span across numerous industries including retail, manufacturing, distribution, pharma, and more. Brands such as The Home Depot, CVS, and Goodfair rely on the organization to streamline and support their logistics operations. 
While an established leader in SaaS-based logistics technology, prior to working with Gregory FCA, the company was not seen as a "go-to" or "authoritative" voice within the industry and its PR program was missing the high-touch, strategic execution needed to amplify and solidify their position in the burgeoning marketplace.
Descartes sought a trusted and experienced PR partner deeply entrenched in the supply chain and logistics space to help reinvent its approach. Kickstarting the PR program in 2017, the overarching goals were to help demonstrate breadth of experience within the entire business (not just the most "buzzworthy" offerings), create greater awareness around the company's robust M&A strategy, continually reinforce growth, momentum and performance, and elevate the profiles of key business leaders on relevant, newsworthy topics.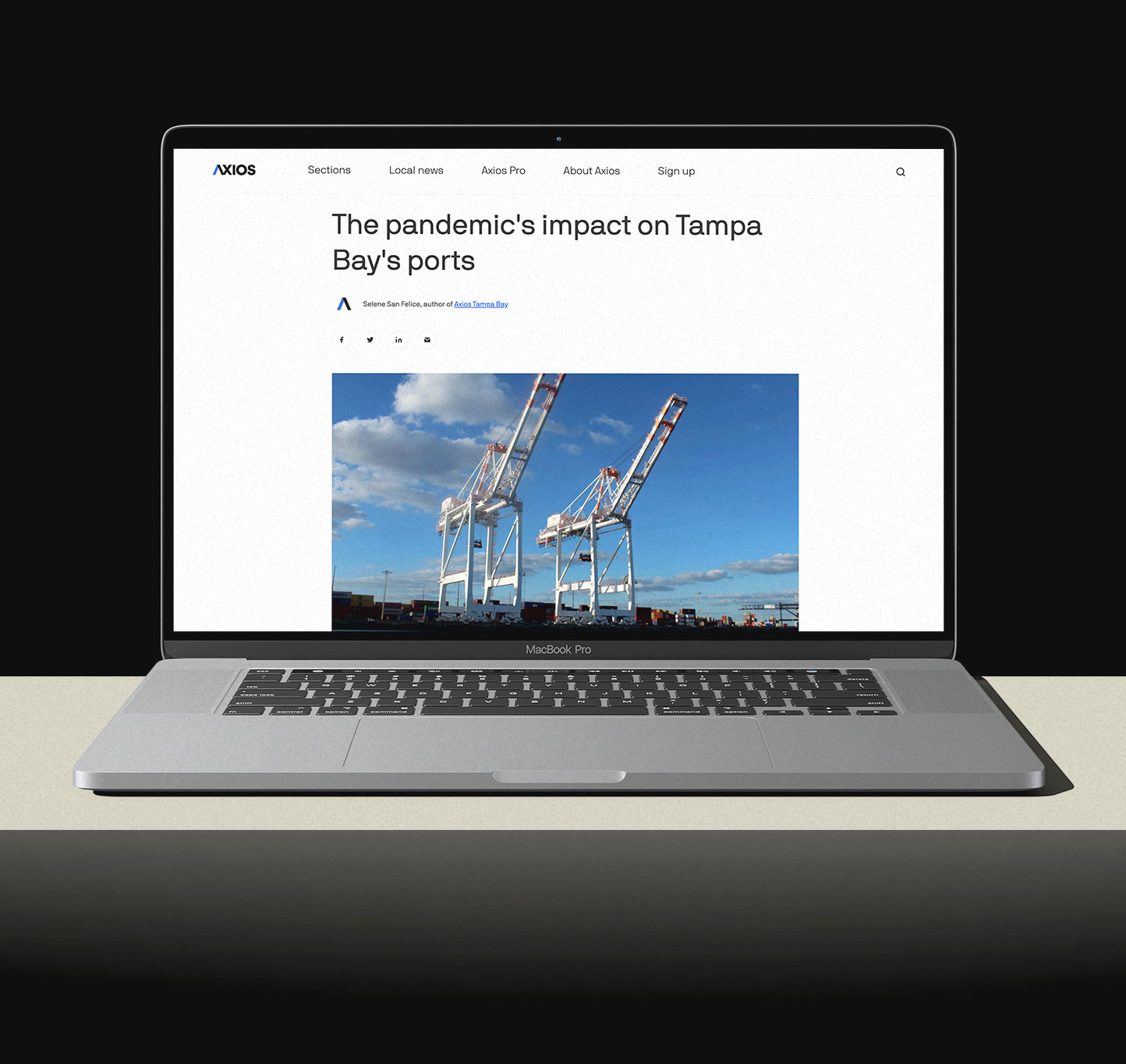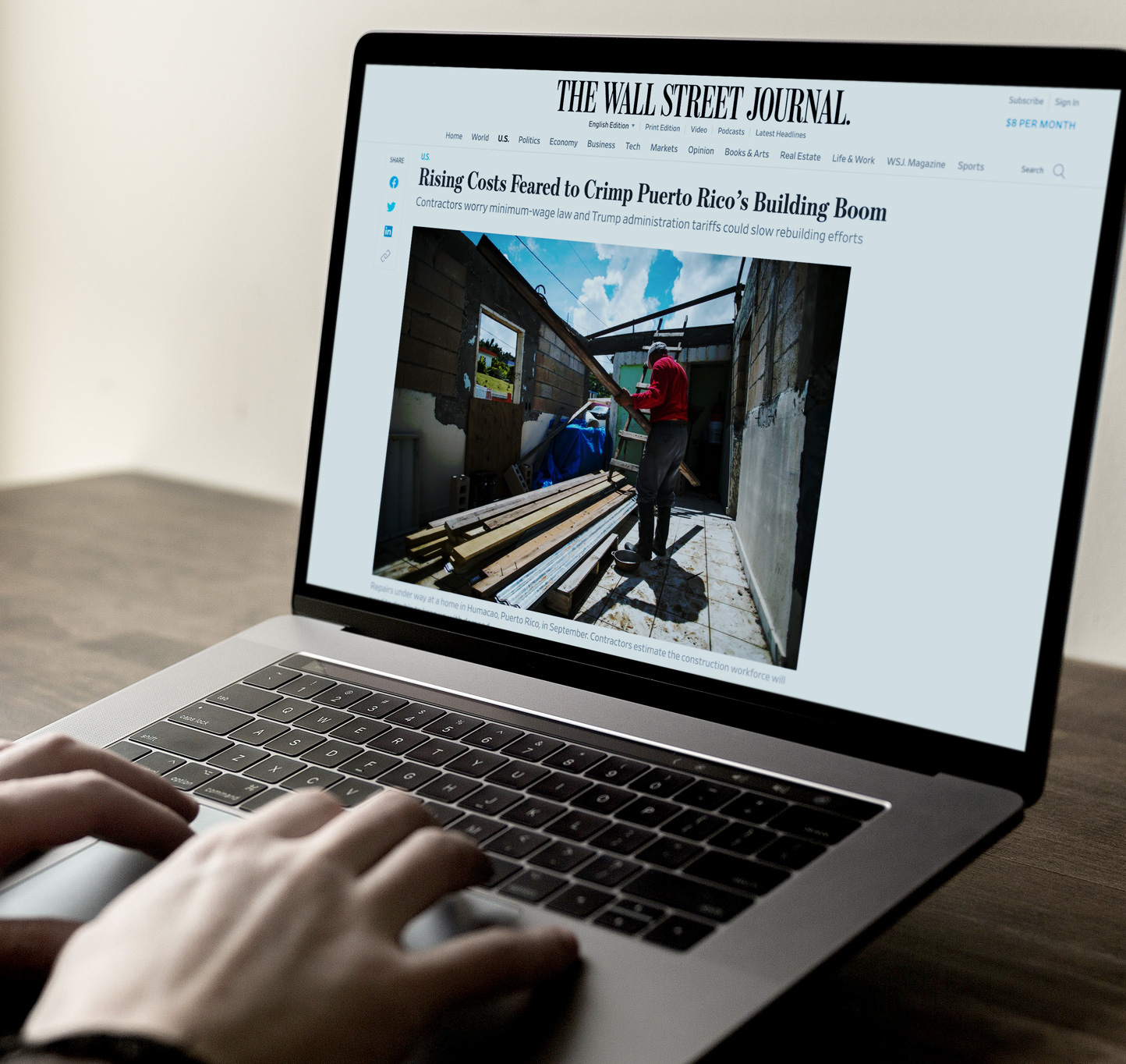 Focused heavily on media relations to drive desired exposure and strengthen brand visibility and equity, we cultivated a multi-pronged media program that leveraged several core elements needed for success. 
For a continuously expanding and evolving company like Descartes, storytelling was critical. By identifying the whitespace across the industry, our team located where Descartes executives and specialized SMEs could insert unique and valuable perspectives on a variety of different topics, within relevant sectors, and across all of Descartes' business lines.
Narrowing our focus on valuable and impactful media targets, we curated a steady pipeline of proactive media outreach that would showcase the depth of expertise and help build relationships with influential editors and reporters across the space. Using thought leadership and expert commentary to pursue trending pitch topics, keeping our finger on the pulse of breaking news in order to capitalize on story hijacking opportunities, leveraging a variety of proprietary data-driven research and named case studies, we helped Descartes' media presence soar.
Through our program, Descartes became an in-demand media source, consistently breaking through to business, trade, and vertical press on a regular basis. As the respected voice on supply chain and logistics technology and related areas, Descartes' has dominated in all the right places – with commentary and authored bylines placed in Forbes, FreightWaves, and everywhere in between…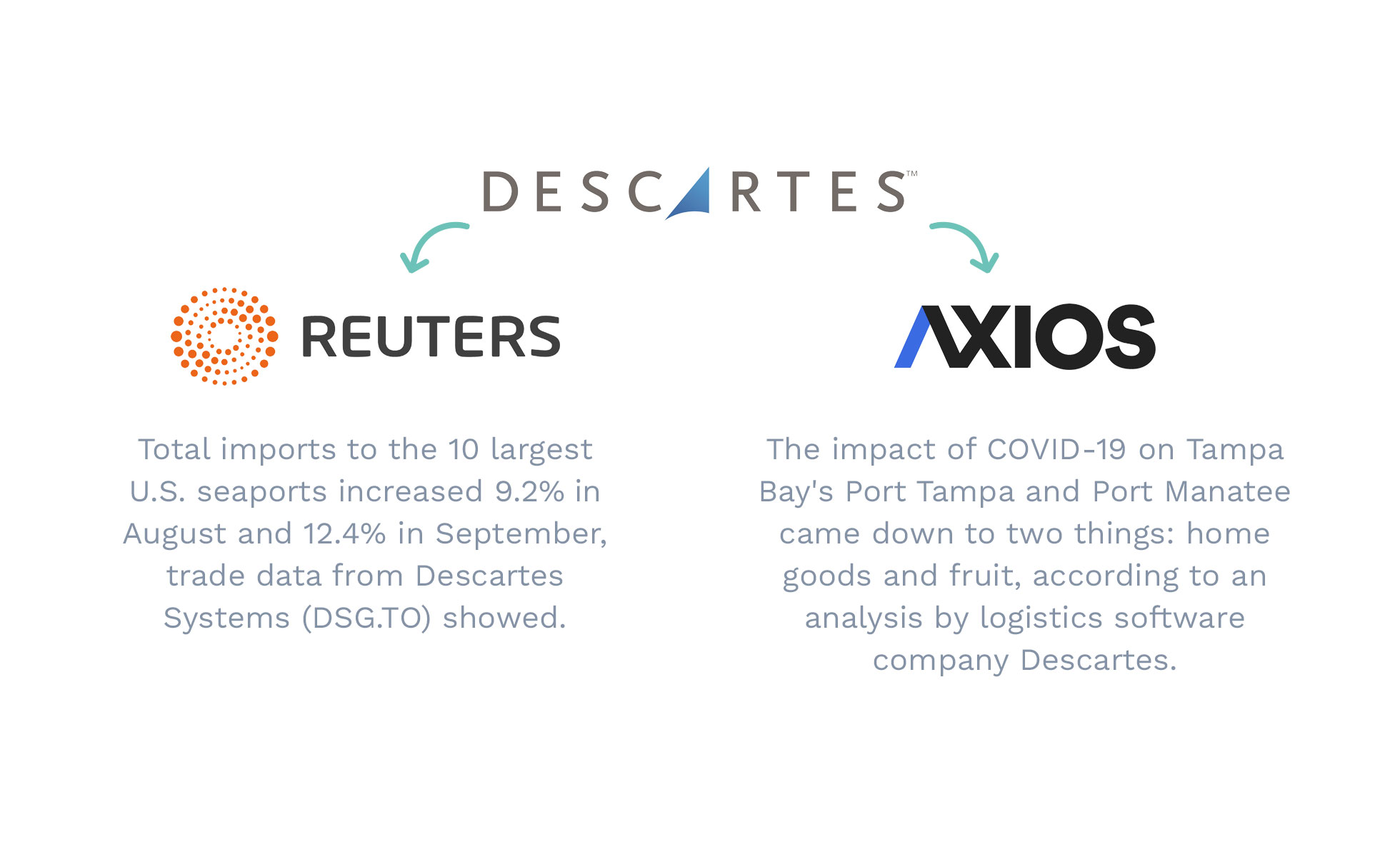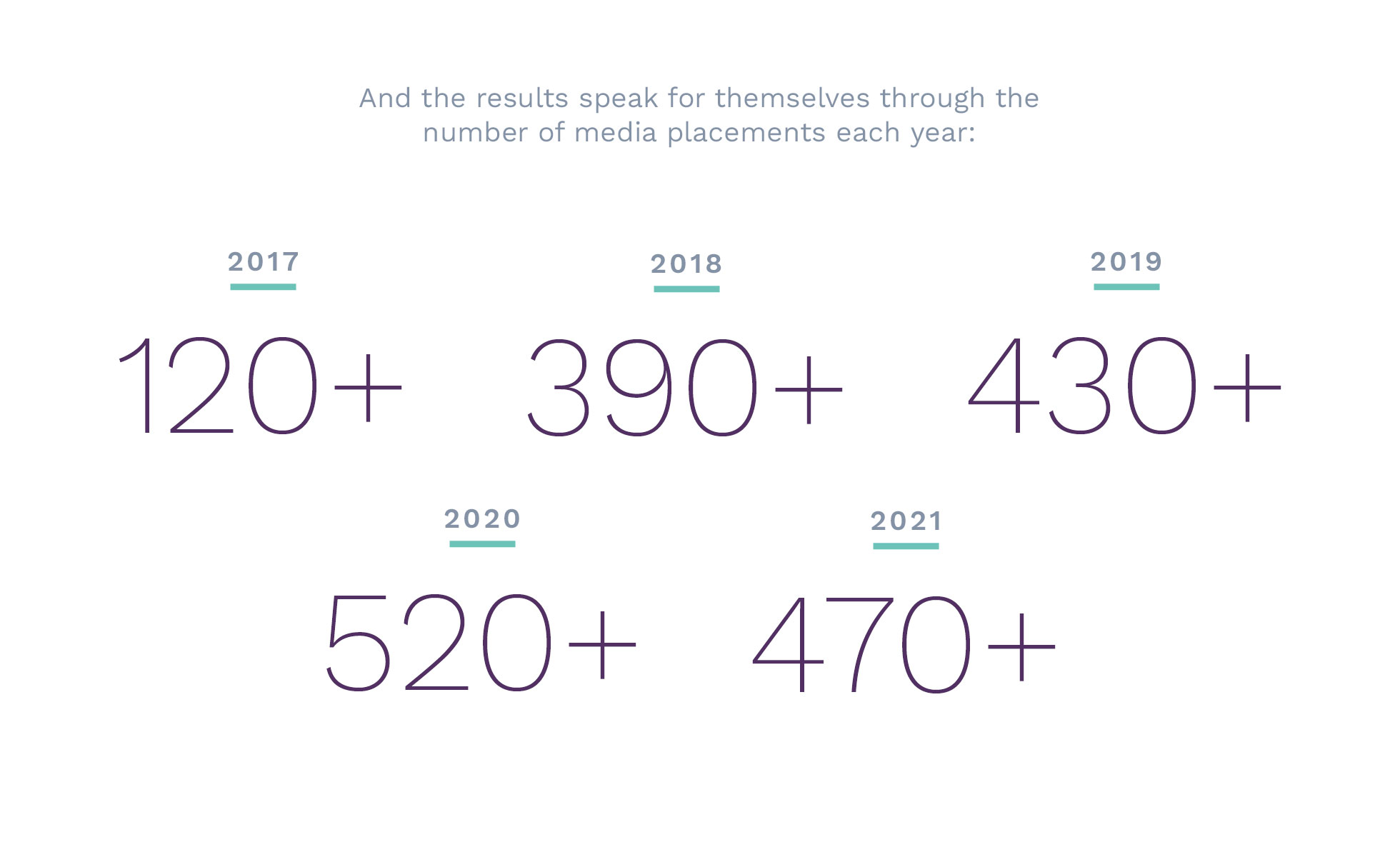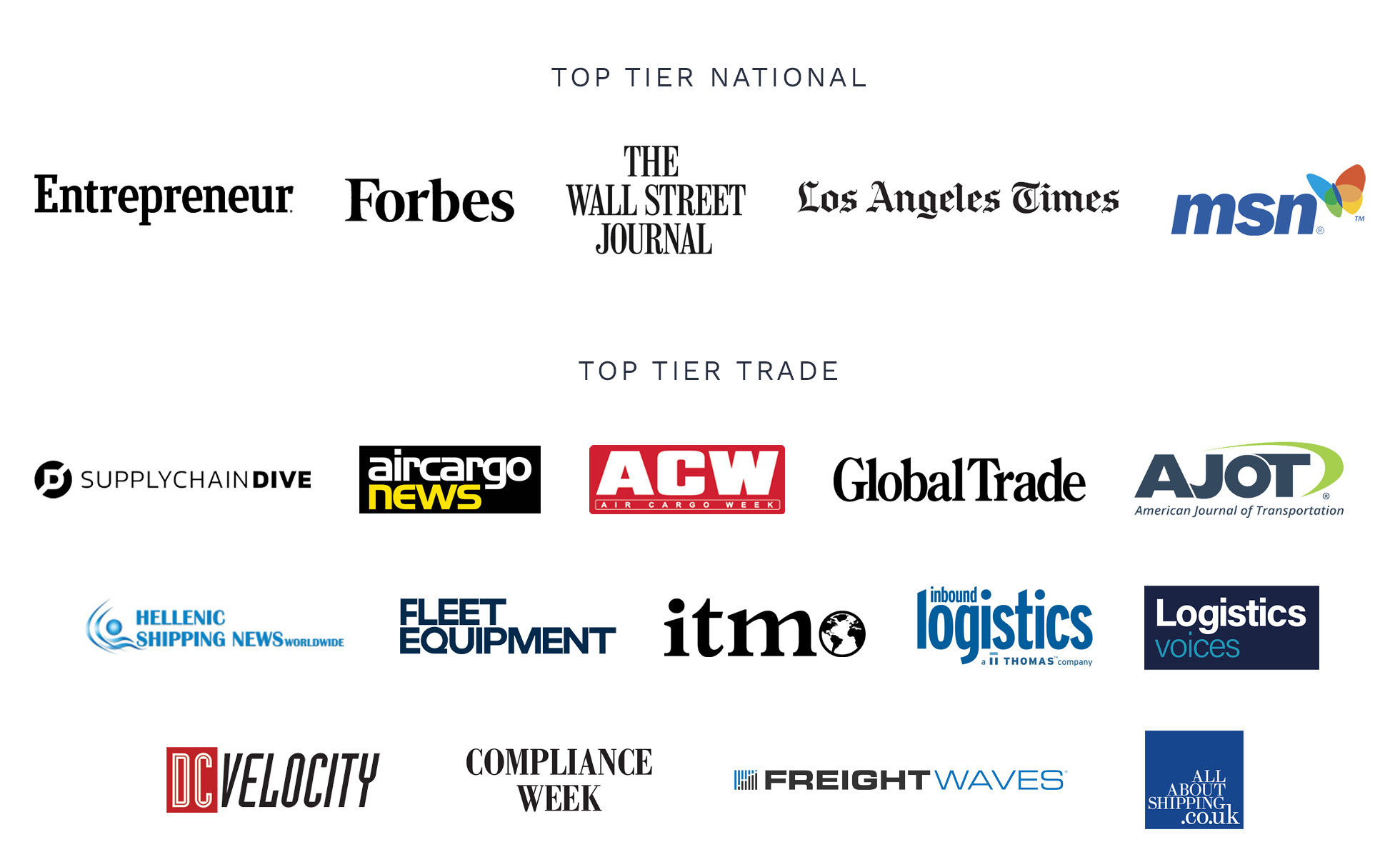 Not only did our efforts yield nearly 2,000 media placements since the start of our engagement, but we helped secure Descartes' place as an industry powerhouse. Descartes is the experts the media turns to for answers and clarity as the world tries to better understand the unique world of supply chain and logistics – which has become paramount to global business success today.
By shaping the company story  and its strategic growth plans with intention and purpose, Descartes continues to lead the industry, but also to acquire much of it. And GFCA is honored to be here every step of the way, five years and counting!