DRANOFF PROPERTIES
The power of PR to reposition real estate
The developer of Symphony House, the luxury condominium high-rise that now dominates Philadelphia's South Broad Street, had a problem. The proposed location for the new 31-story tower, a former gasoline station, was just south of Philadelphia's prized Avenue of the Arts, Philly's epicenter for arts and entertainment, and blocks from Rittenhouse Square, the city's answer to New York's Central Park. Because it was situated in a transitional part of the city, the developer worried that it might never see the highest possible price per square foot, for what was perceived as a suboptimal location.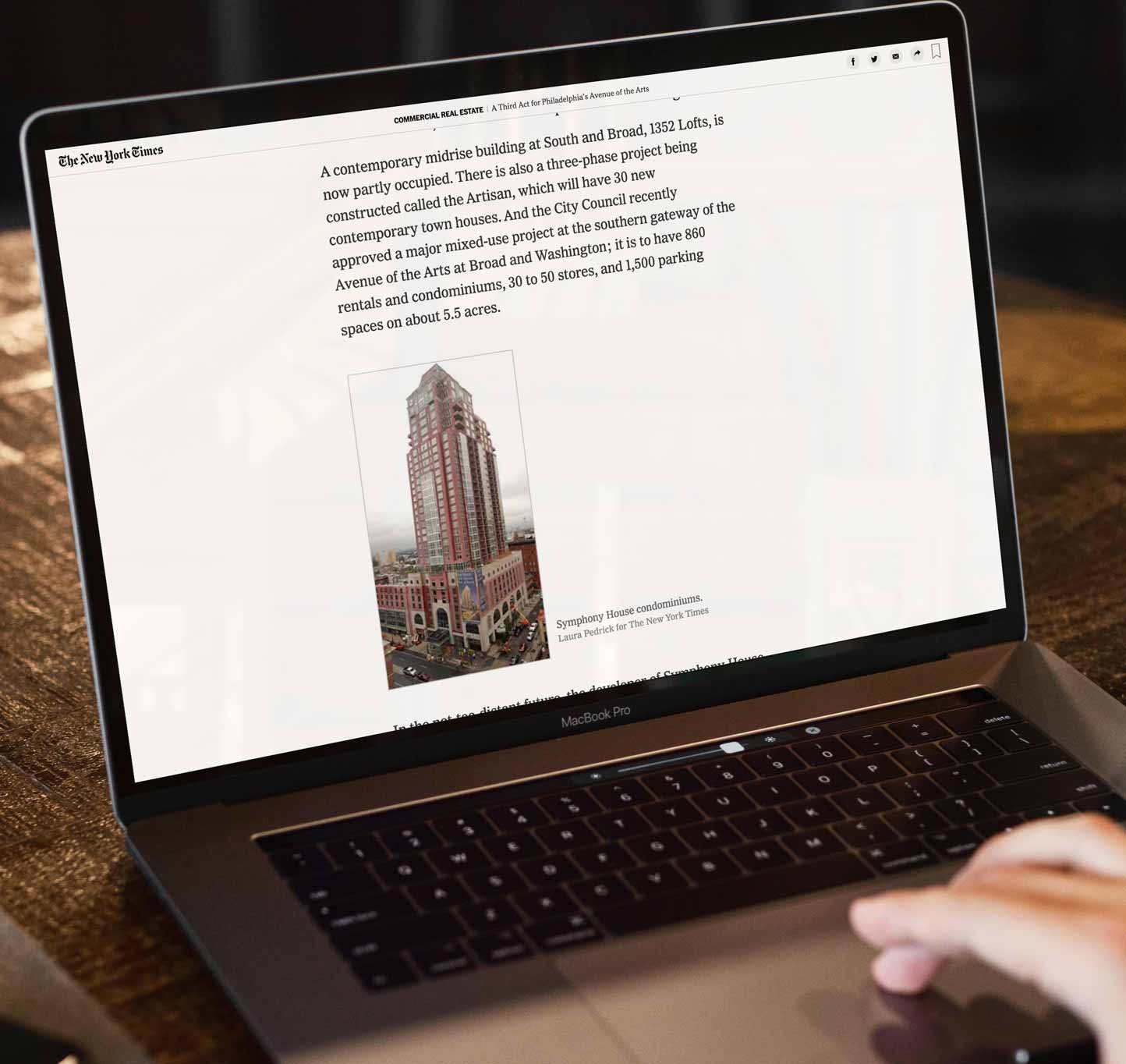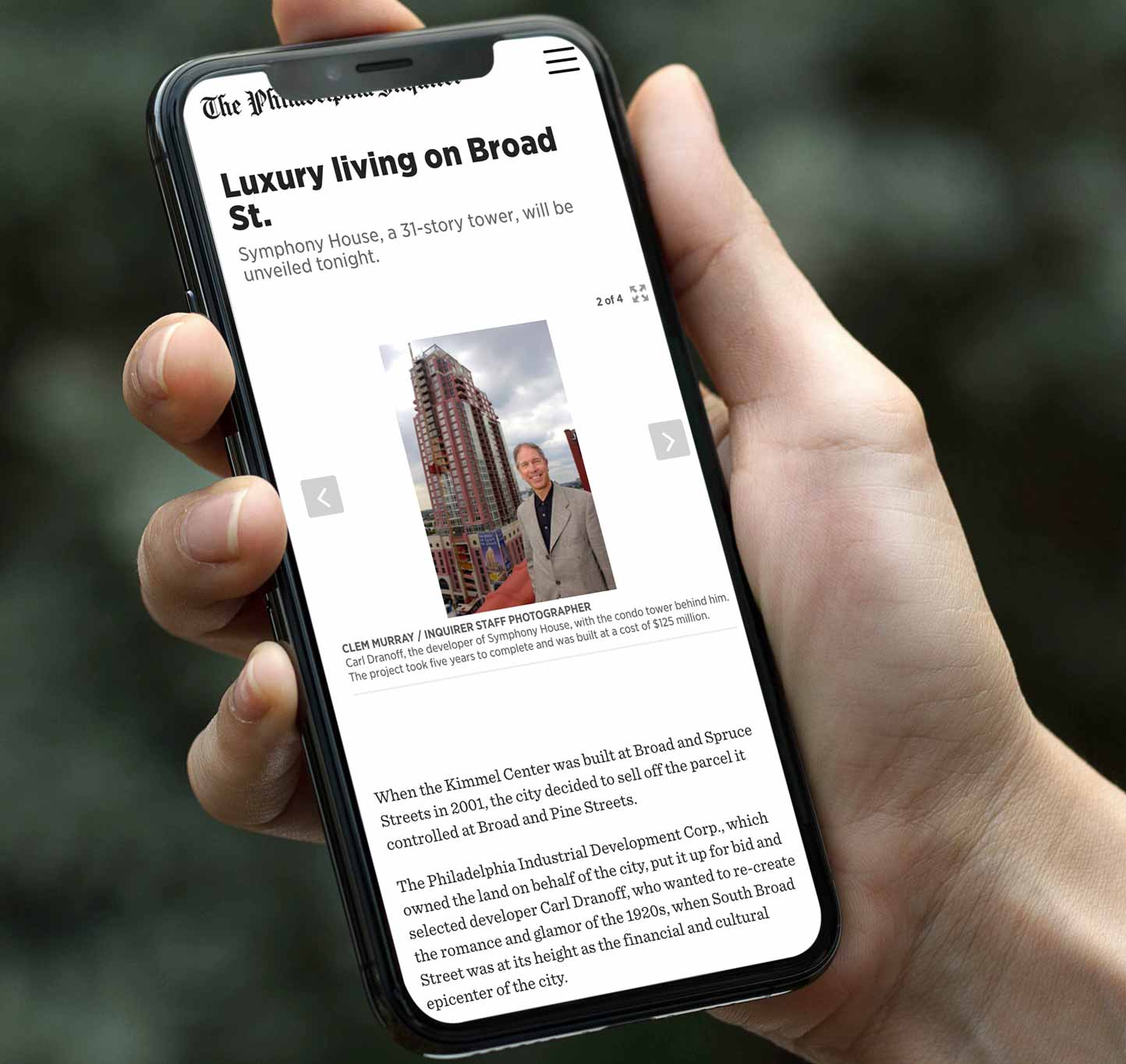 The solution was a heavy dose of storytelling to reposition the property for its best and highest use—and value. The developer turned to Gregory FCA to craft a story that would resonate with affluent Philadelphians and transform a perceived deficit into an undeniable advantage. To accomplish the seemingly impossible, Gregory FCA plotted out the facts. While the location was not in a "traditionally" desirable residential district, it benefited from any number of overlooked advantages. Close to restaurants, the Center City Business District, and the city's cultural center, the location offered many amenities to attract affluent empty nesters, and entice suburbanites to return to the carefree, walkable city that Philadelphia had become.
The story was told in every imaginable media—even the New York Times traveled to Philadelphia to report on how the city's Avenue of the Arts was expanding to now include Symphony House, the city's most luxurious new condominium tower. And a community outreach campaign brought in potential buyers years before the official opening, with hard hat tours, civic and community meetings, art shows by nearby art schools, and group events—such as meetings by Women in Law and other dead-on demographics. And of course, it was all supported by traditional open houses and grand opening ceremonies attended by many of Philadelphia's most prominent people.
Symphony House still stands as the most successful condominium launch in city history, virtually selling out within 120 days of opening. The campaign transformed sentiment and perception of the location from questionable to desirable, all through the power of storytelling and its impact in making vision a reality in real estate.