GIRARD
Bringing an "inconsistent" RIA brand to the regional and national forefront
​In December 2013, an established Philadelphia-based RIA, Girard Partners, LTD, was acquired by a local commercial bank. Merging the RIA under the bank umbrella allowed the business entities to offer comprehensive financial solutions in one place for their clients—not something many companies can claim. But how do you marry two existing, established brands with staying power and history in the region, and furthermore, bolster brand awareness for the RIA throughout the nation?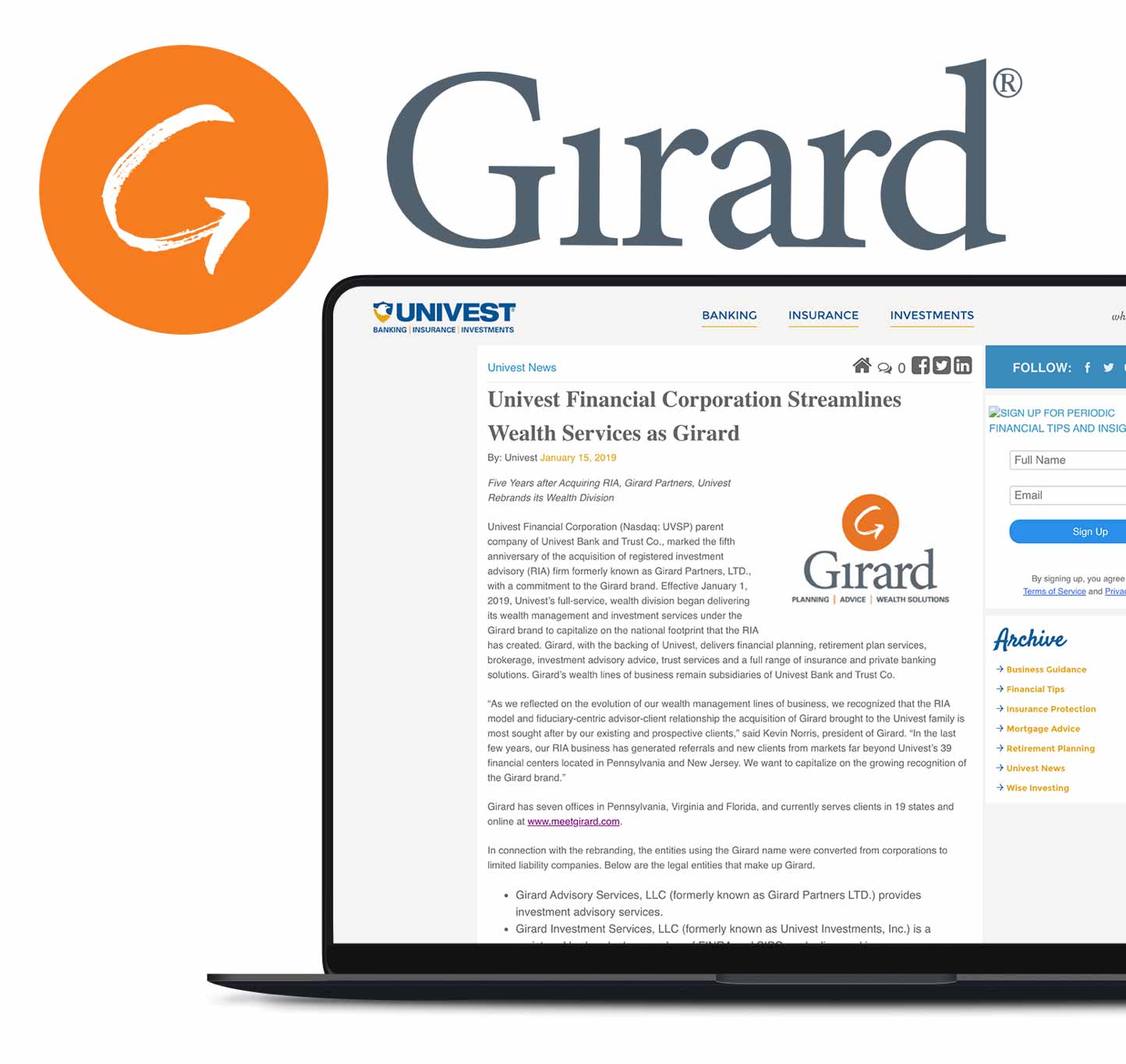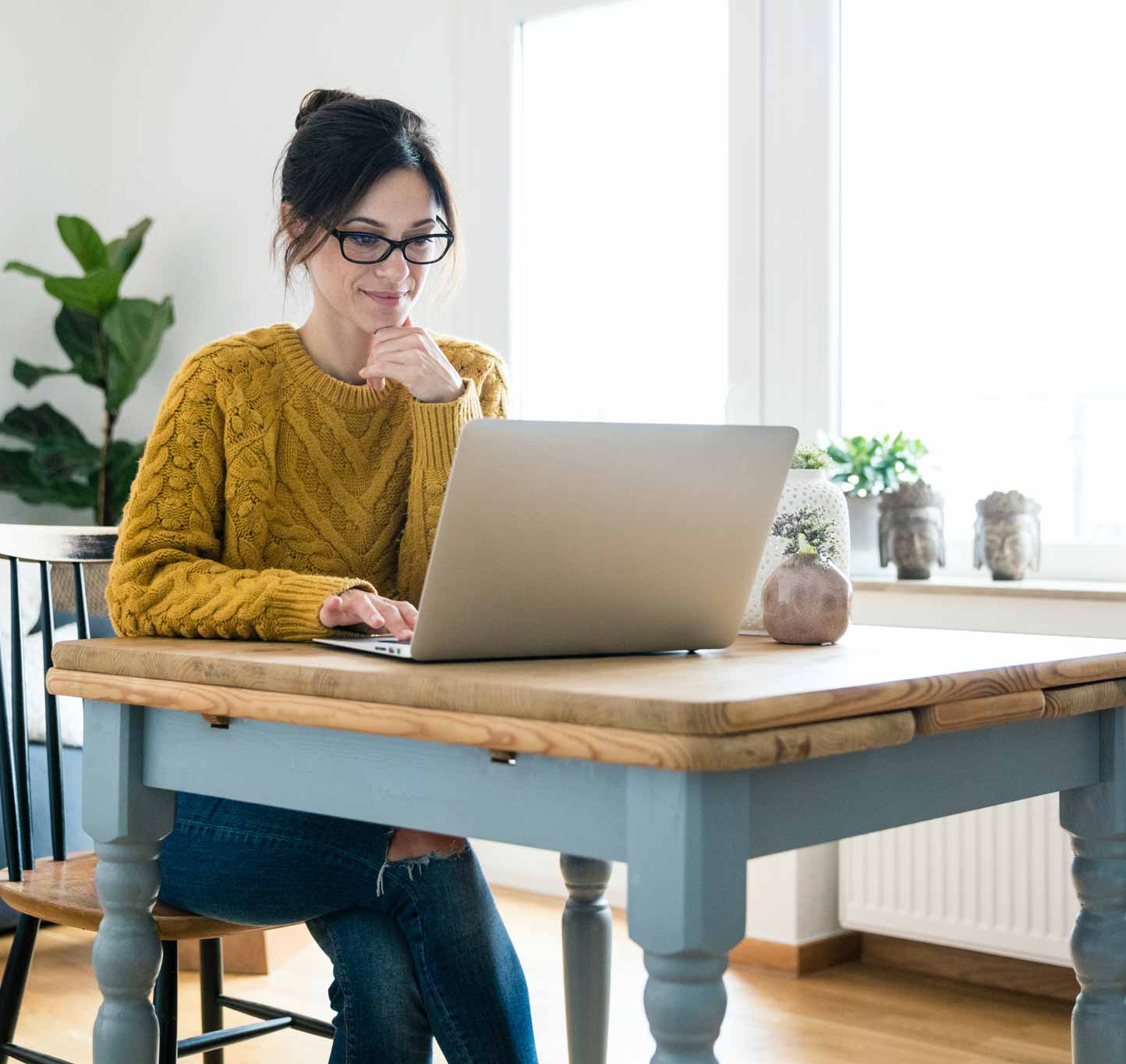 In 2015, we started our work with the RIA, then known as Girard Partners, a Univest Wealth Management Division. The team focused on a robust thought leadership strategy that entailed a strategic, audience-specific blog and securing hundreds of media opportunities for thought leaders across topics including investments, personal finance, as well as how the RIA and bank's union is a differentiator in the financial services industry. 
 After building a strong media resume for three years, thought leaders were known in the media, but the brand wasn't always consistent. Over the course of a few years, different naming conventions were used both internally and externally. In late 2017, the client consulted with Gregory FCA to oversee launching a formal rebrand initiative to streamline the RIA branch.  
Since the start of 2018, under Gregory FCA's guidance, the rebrand has allowed for a defined naming convention, story lines that unify both the RIA and bank history, and continuity that will be in place for the business for years to come.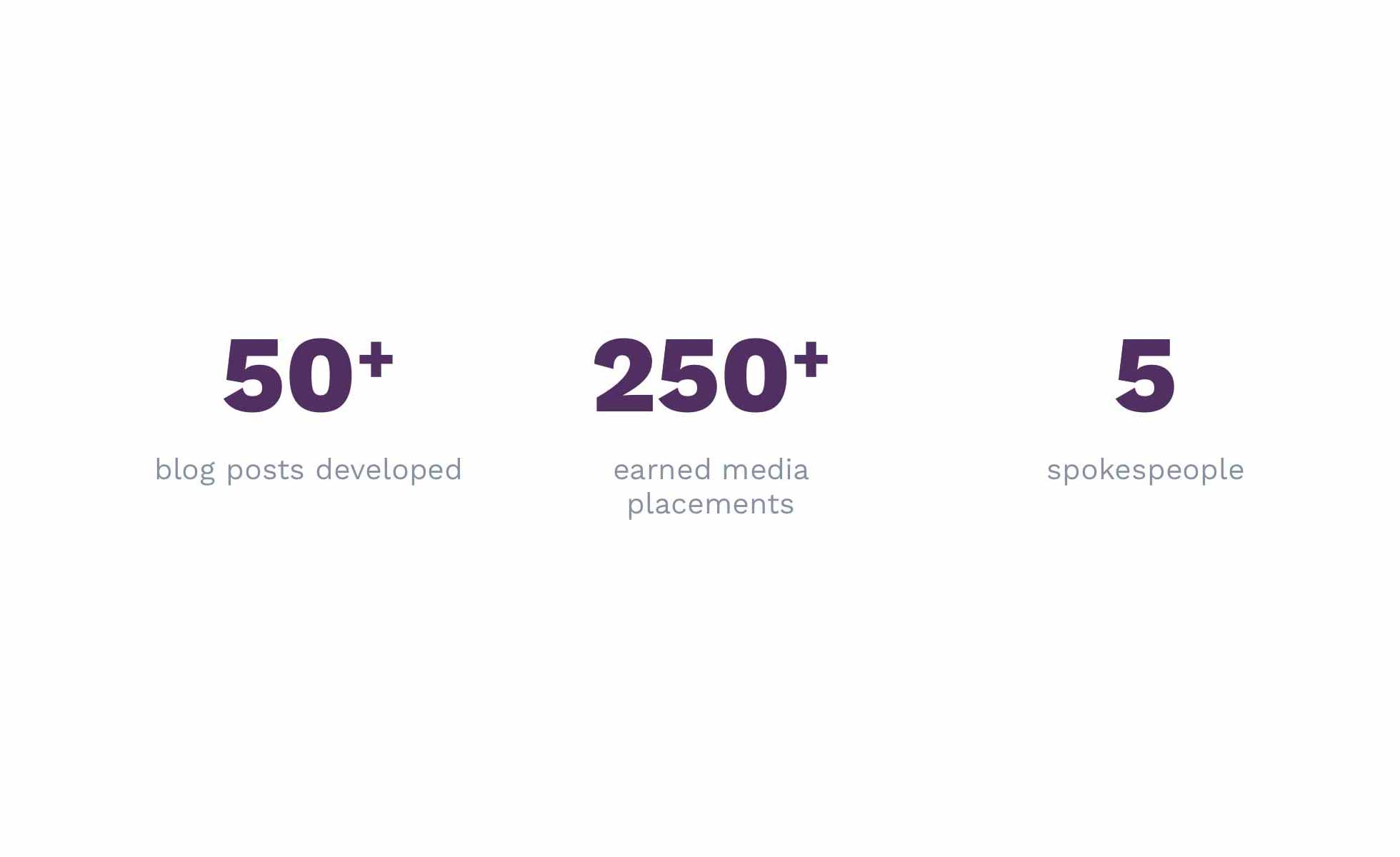 After the success of the initial media relations campaign, and recognizing our true understanding of its long-term business goals, Girard extended its work with Gregory FCA to manage the rebrand—everything from internal and external communication development, to press release drafting and distribution, to story and messaging development. Over the last five years, Girard and its spokespeople have bolstered brand awareness both within the Philadelphia region and across the nation. Additionally, the partnership will continue to expand, as the parent company and bank—as of February 2020—have entrusted further PR initiatives to Gregory FCA.