GRANITESHARES
How thought leadership supports distribution efforts for ETF product suite
ETF issuer GraniteShares retained Gregory FCA in the spring of 2017 to support the launch of a new commodity-focused ETF.
At the start of our partnership, GraniteShares was a brand new company with no market visibility or brand awareness. But the challenge was even greater. Not only was GraniteShares new to the game, but it was entering a saturated market, both in terms of the number of ETFs and the asset class of commodities. 
GraniteShares needed a PR campaign that would institutionalize its brand and distinguish its product offering. Moreover, it needed a strategy that would help it compete against established industry names with robust marketing machines fueling millions if not billions of dollars already invested in these instruments.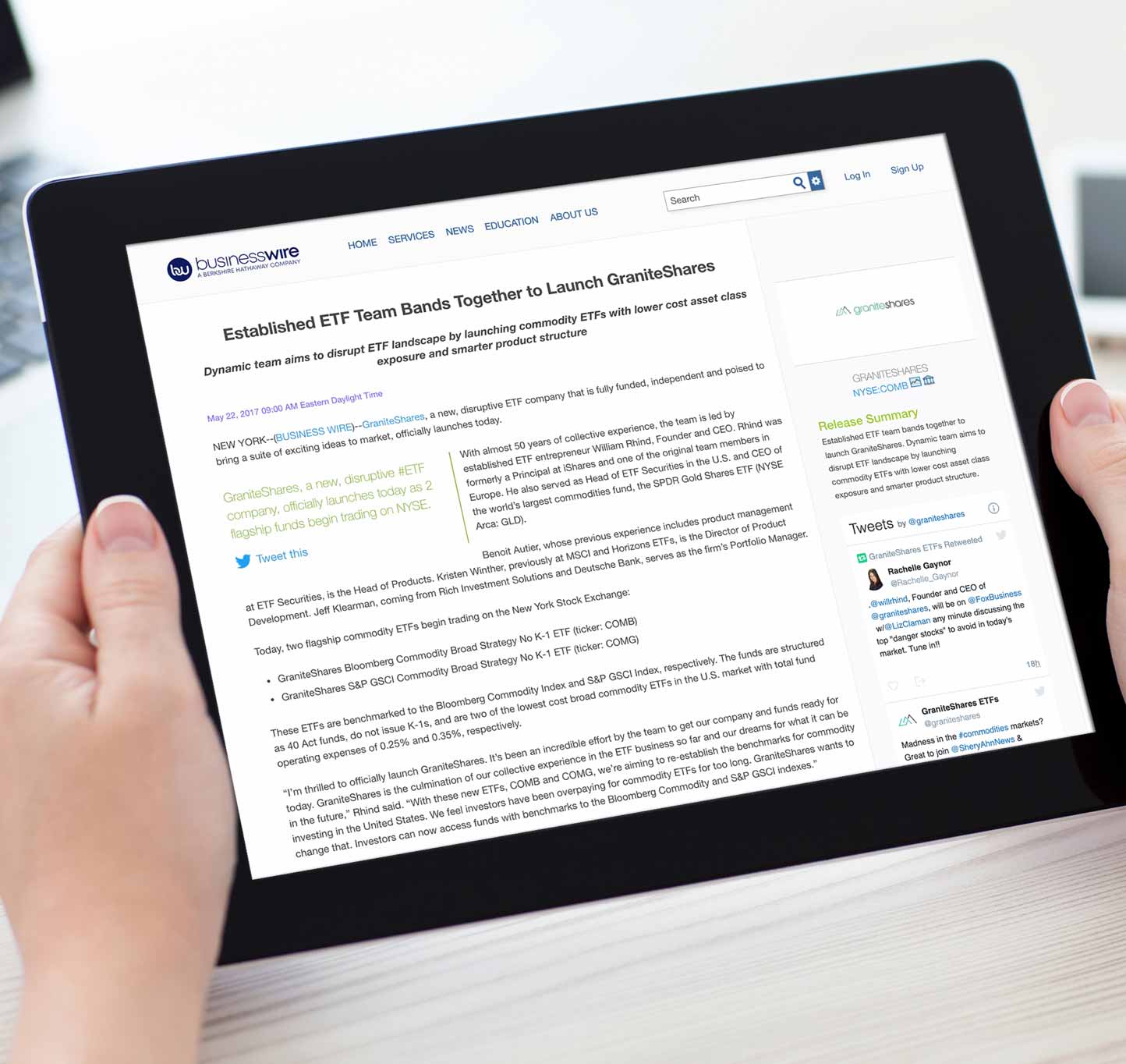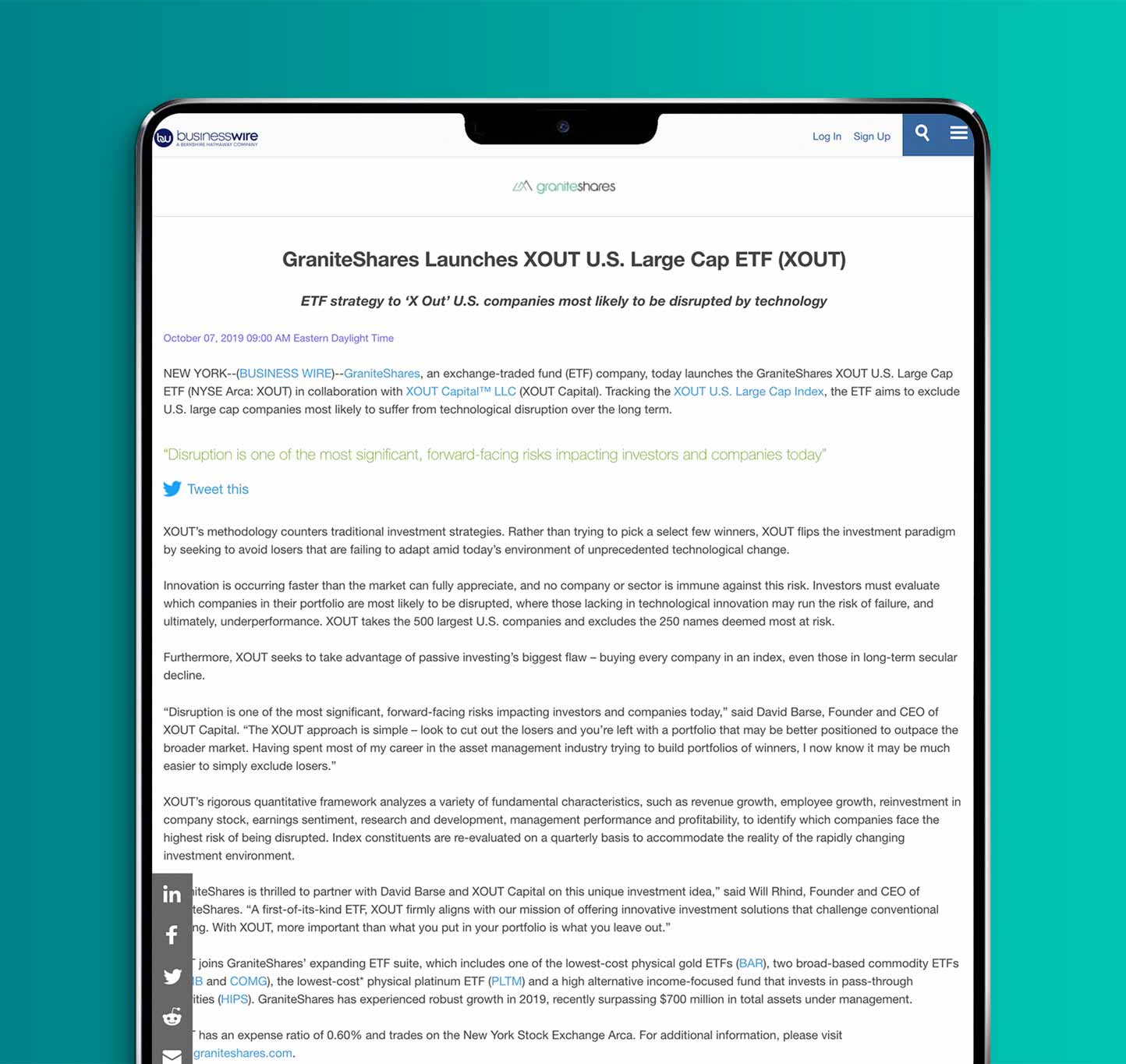 To establish GraniteShares in the commodity space, we capitalized on the daily news cycle to secure consistent, high-impact media opportunities for the firm's key subject-matter experts to highlight their thought leadership and deep industry knowledge in commodities. 
Simultaneously, Gregory FCA ran a longer-term campaign focused exclusively on the promotion of GraniteShares' entrepreneurial spirit and startup story, with the goal of securing high-profile, feature coverage highlighting its CEO and positioning the firm as an industry disruptor.
The goal was to project to the market an image that "GraniteShares is everywhere." To do it, we emphasized in-person media relations opportunities via media tours, key industry events, and significant conference appearances. Further, we capitalized on firm milestones as AUM grew, new product launches occurred, and events such as awards and bell ringings took place. 
To augment storytelling, we produced videos to showcase GraniteShares' thought leadership with a surround-sound effect that injected the firm into every conceivable conversation online and in the media. ​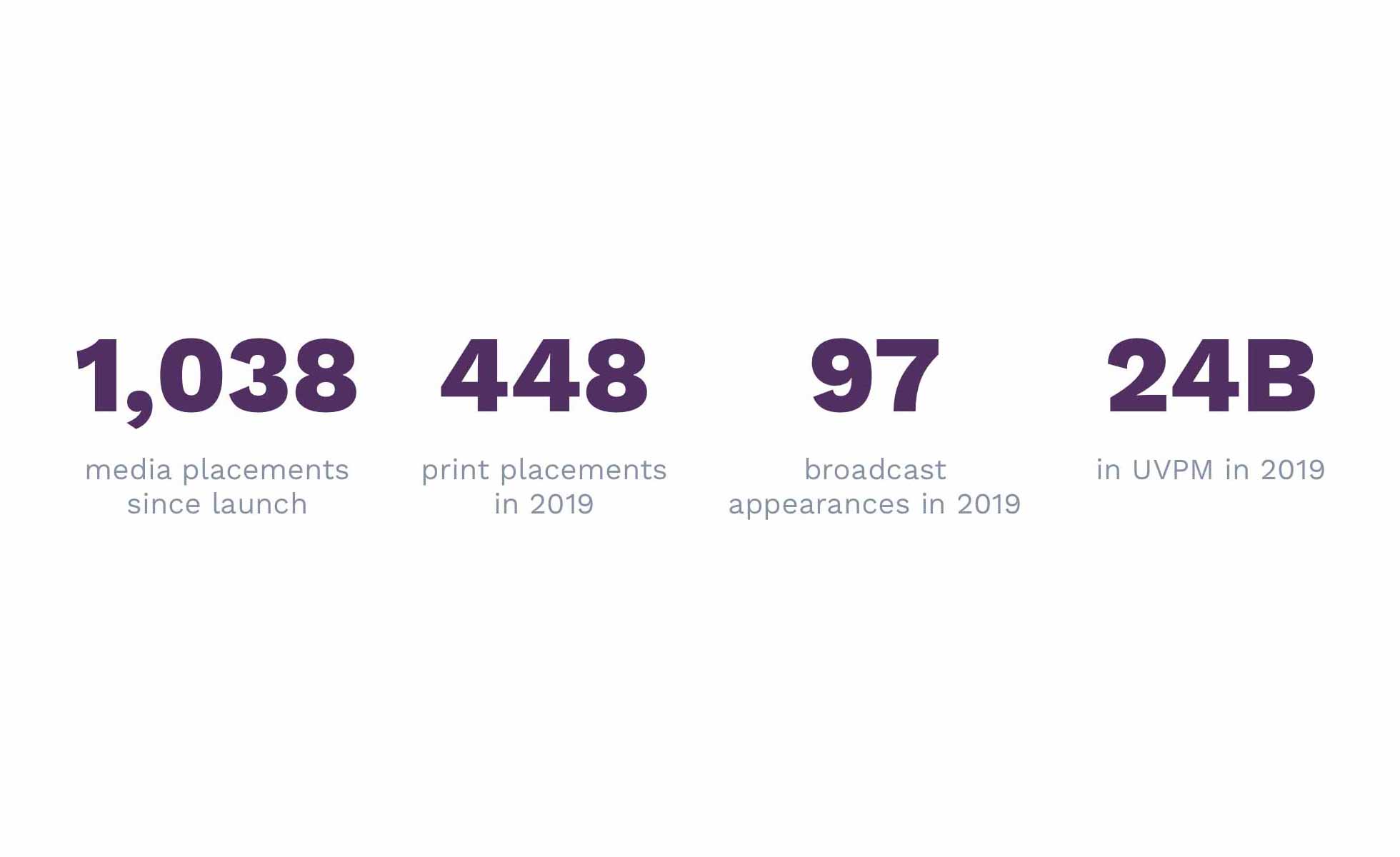 GraniteShares is now an established brand, both in the commodity space as well as the ETF market. Collectively, its suite of ETFs has more than $800 million AUM. The resulting 1,000 media appearances in Forbes, The Associated Press, The Wall Street Journal, Bloomberg, Entrepreneur, CNBC, Bloomberg, and Fox Business, and more, has transformed GraniteShares into an important voice in commodity and ETF investing.