KENNA SECURITY
Kenna Security, hot growth company, triples media coverage and doubles share of voice
For high-growth companies, building market awareness and credibility is key to keeping their trajectory surging forward. Choosing the right PR partner—one that understands the challenges faced by growing concerns—is critical.  
Kenna Security, a leader in risk-based vulnerability management for enterprises, needed to drive broad awareness of the company, extend its thought leadership, and position itself as the pioneer in a growing market. The company had a strong story, but it was hamstrung by an incumbent PR firm that couldn't support evolving needs for content and social marketing, analyst relations, and most importantly, media visibility beyond the security trades.  
Kenna needed a PR partner with on-mark industry and communications expertise to establish the company's voice, position the company for greater visibility, produce content that speaks to a range of audiences, and get the most out of earned and owned media channels. Kenna hired Gregory FCA and saw results immediately.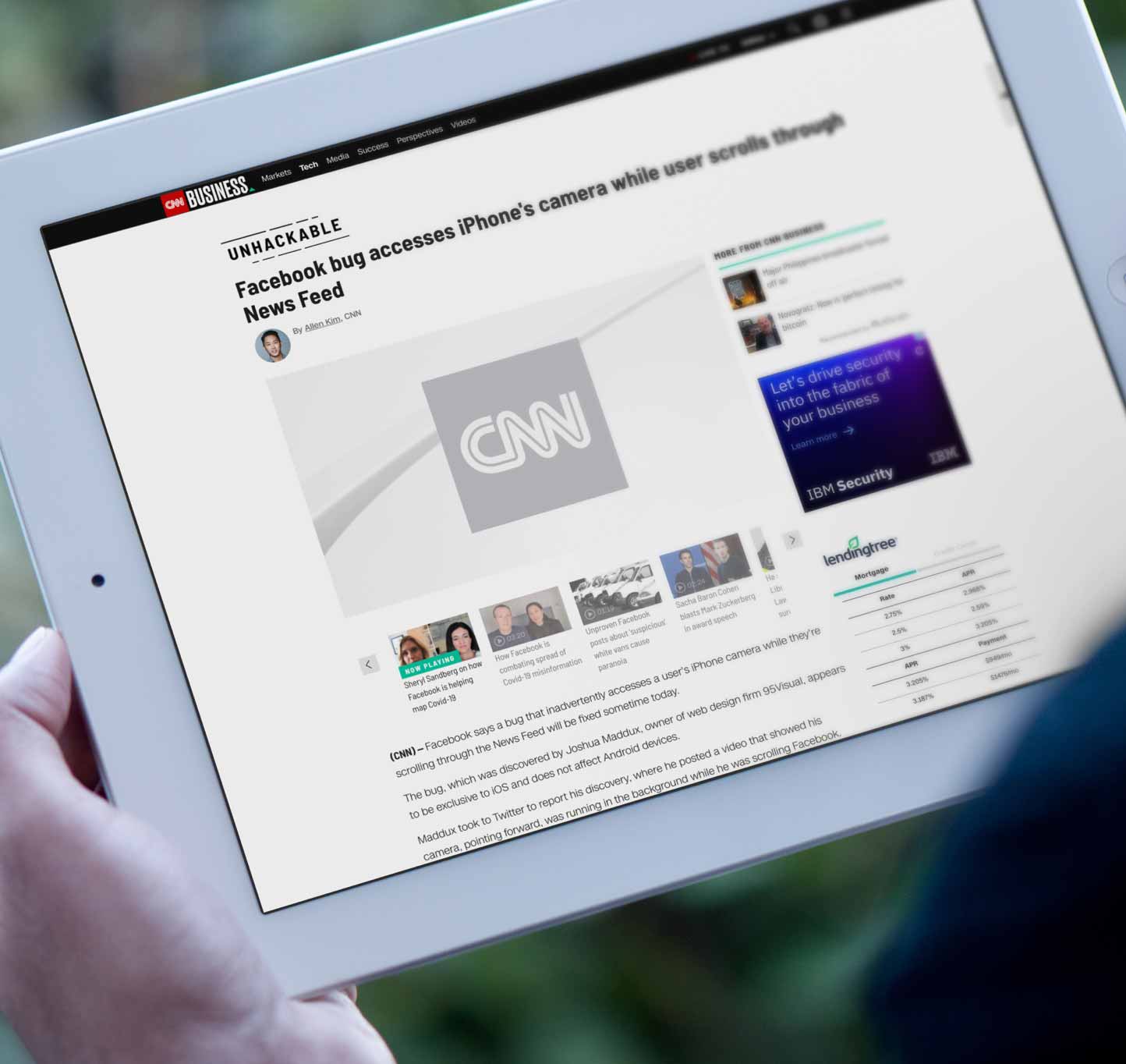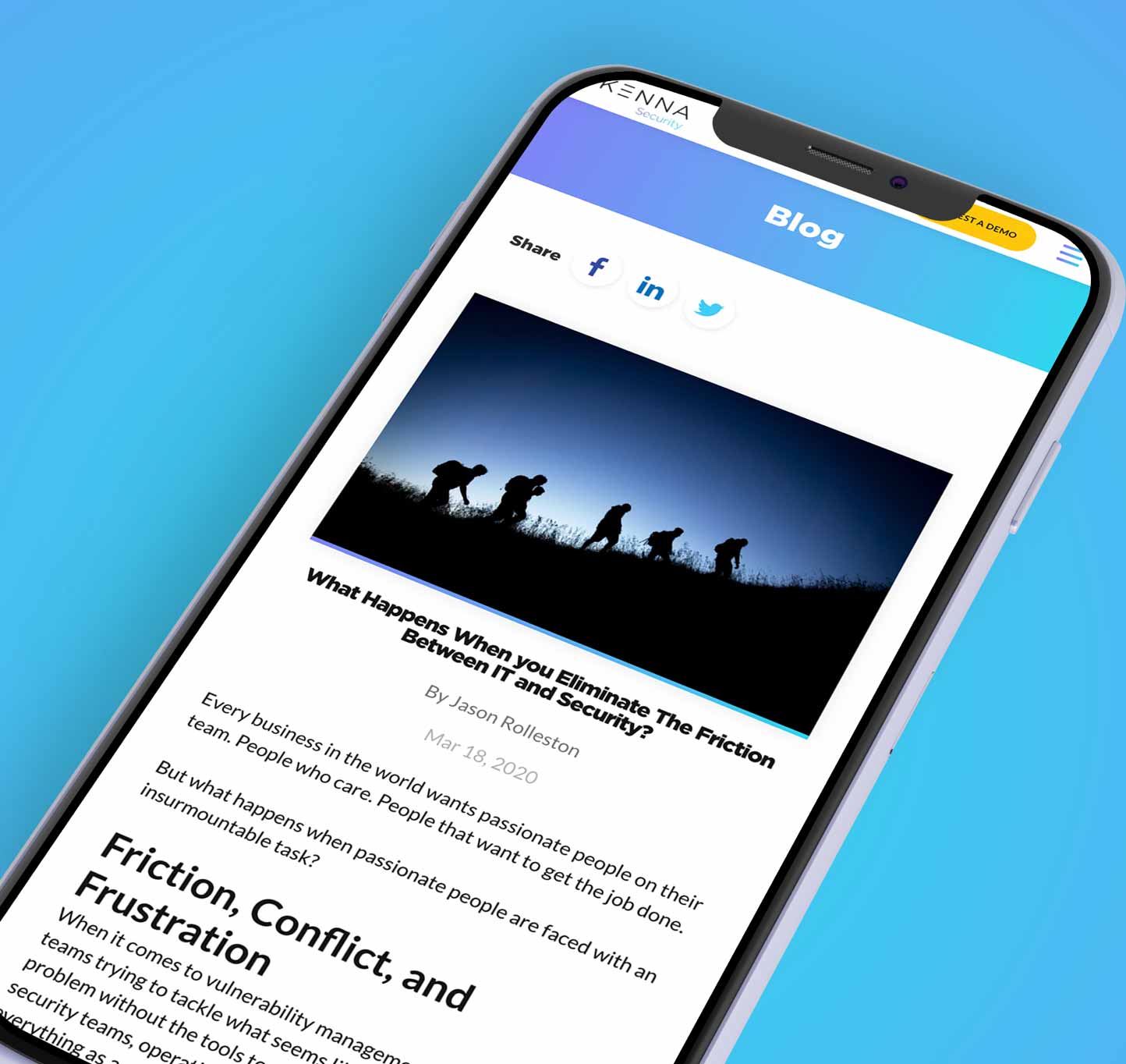 Kenna Security's goal was to improve its share of voice against competitors that were, for the most part, larger and more established. Gregory FCA conducted a comprehensive kickoff process that brought together all stakeholders and SMEs to quickly establish the company's voice, identify opportunities to expand the Kenna story, develop a rapid response process, build a plan for focused efforts across earned and owned media channels, and stay in front of key industry analysts who could help drive the message. 
The first step was to establish the Kenna Security publishing house. This messaging and content strategy pinned Kenna experts to topics important to the company and allowed us to harmonize the message, create on-the-fly content, and eliminate time lags in responding to high-value media opportunities. The publishing house allowed us to integrate and optimize blog, contributed, and social content to amplify Kenna's story.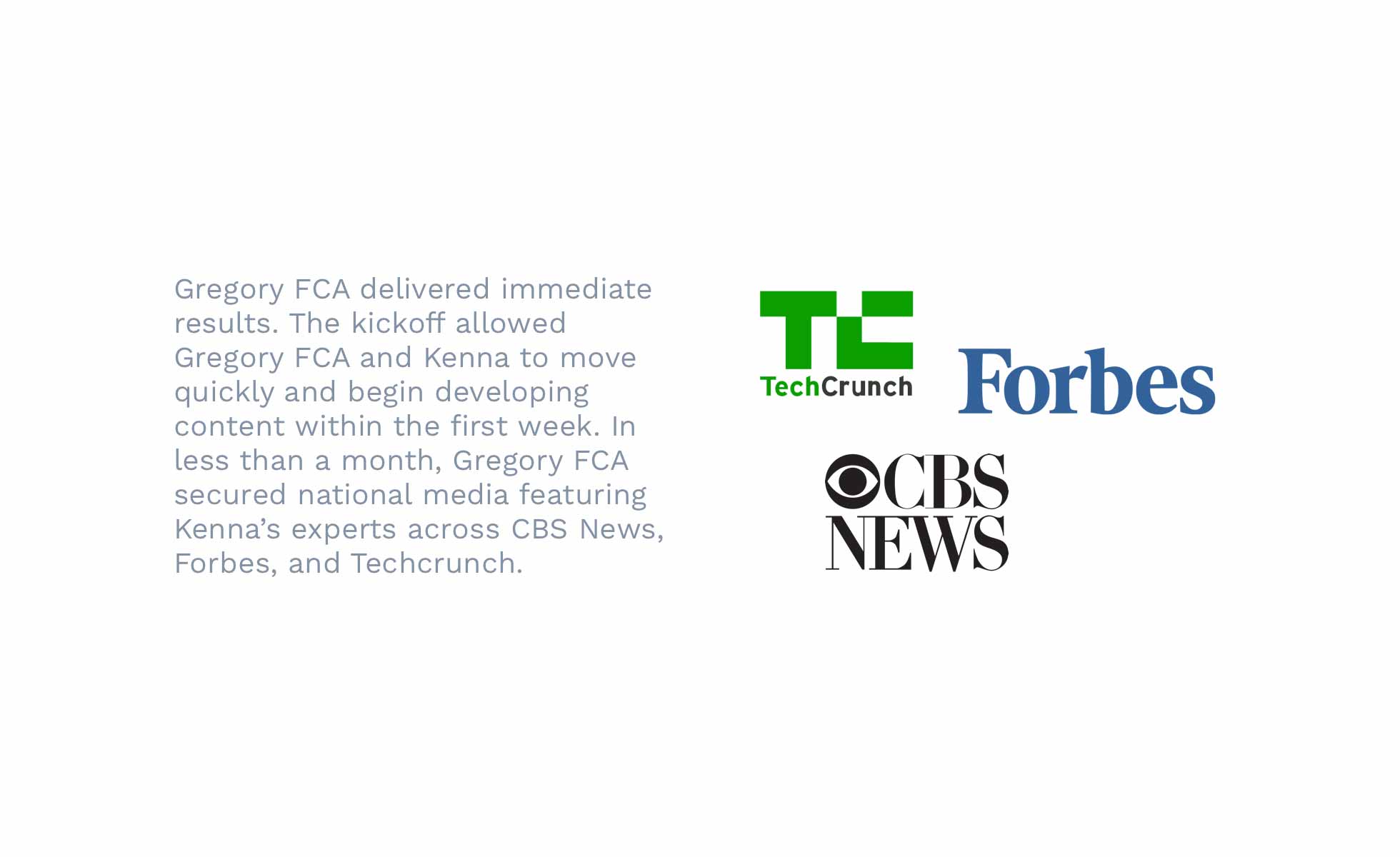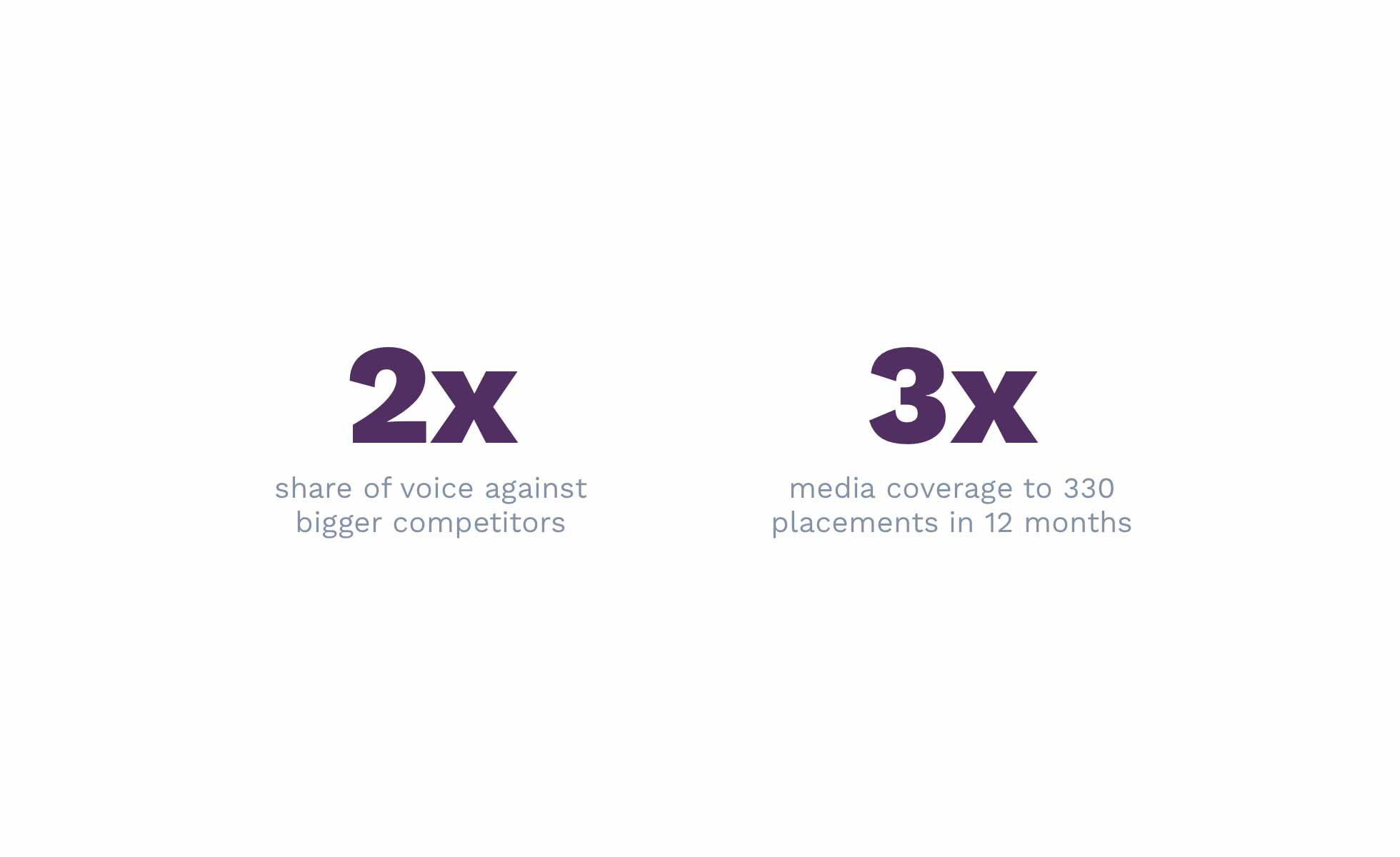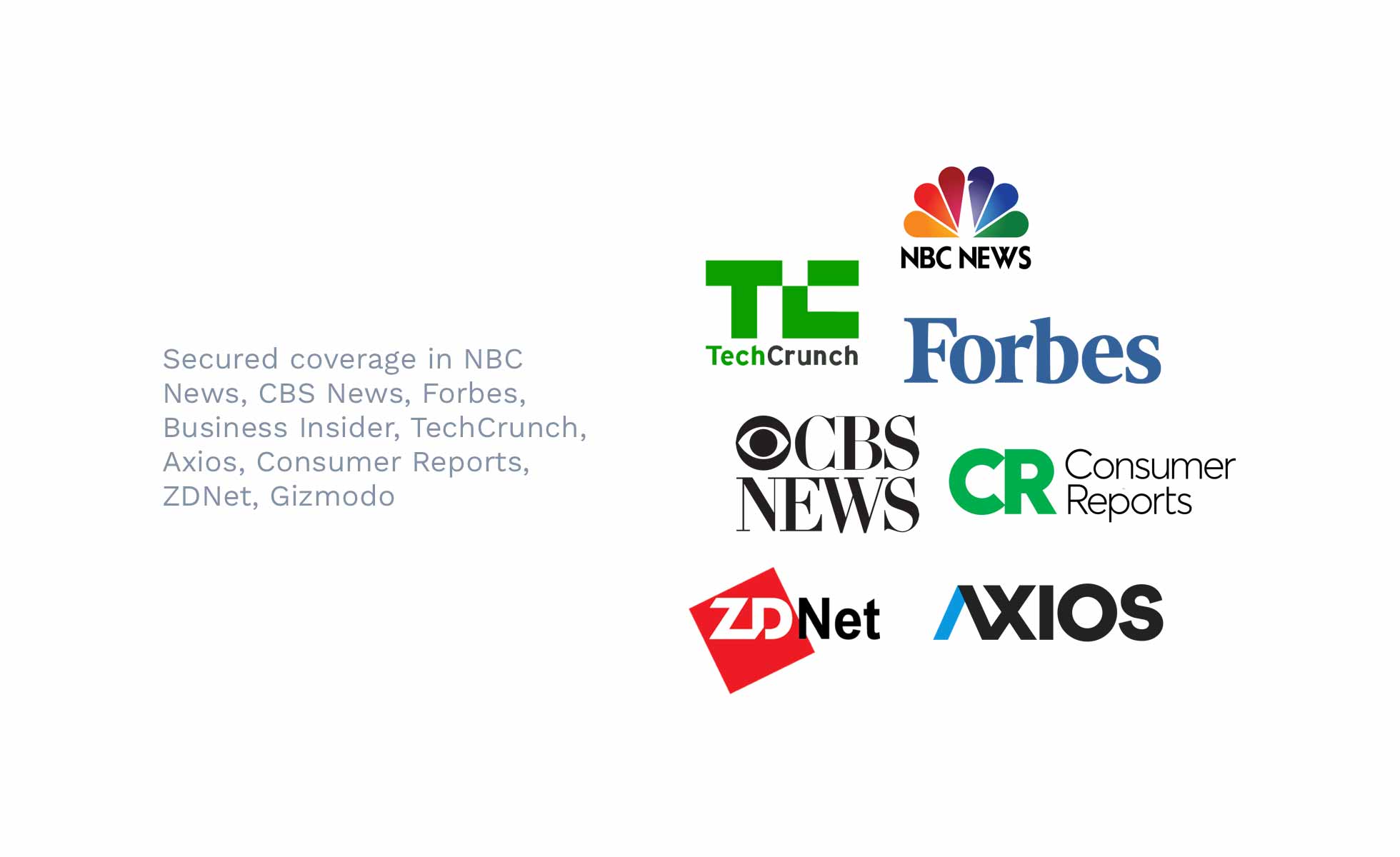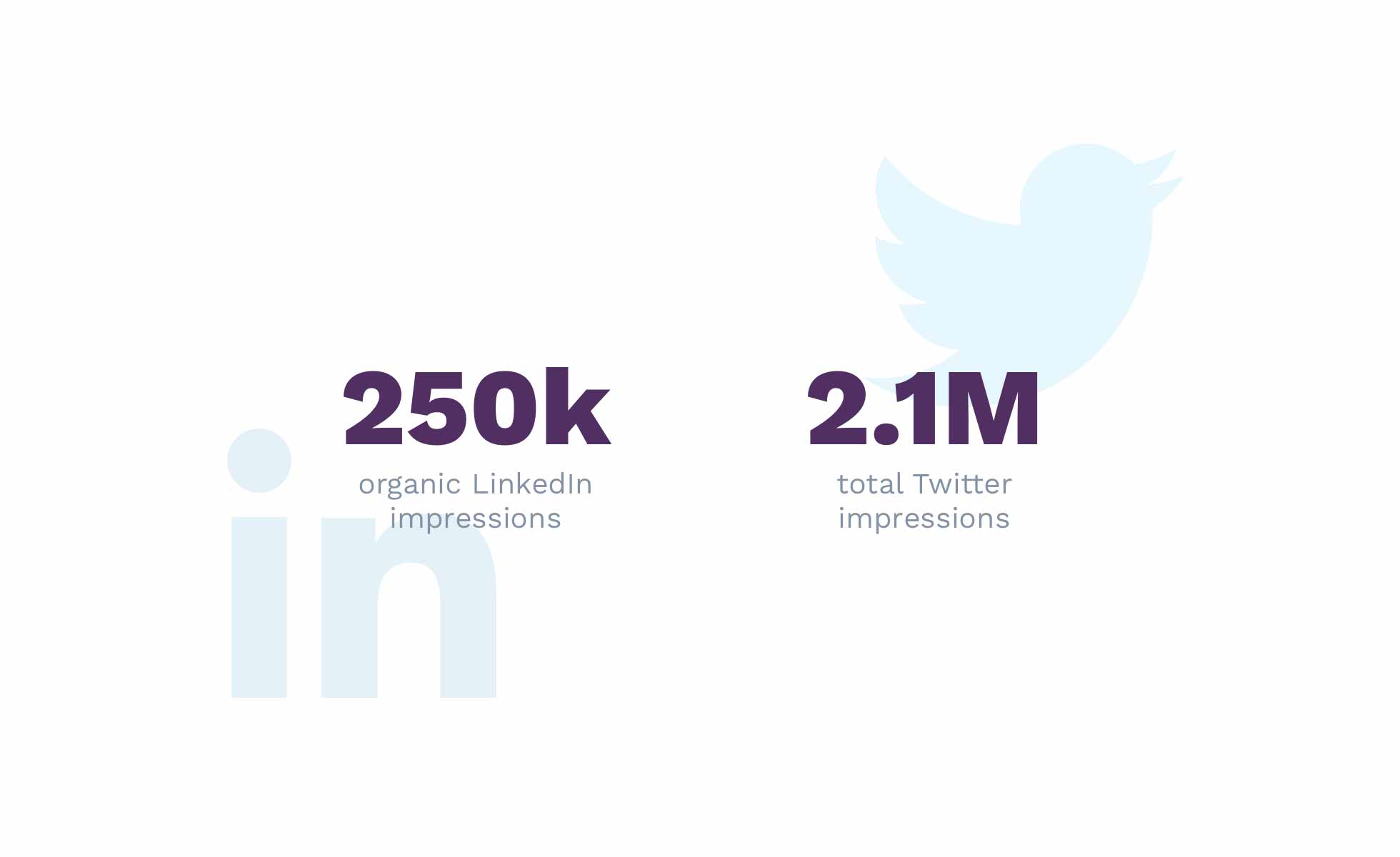 ​Through its partnership with Gregory FCA, Kenna Security positioned itself as a trusted media source on security, an adult in the room. We identified opportunities to expand what had been a technical security story to resonate with broader mainstream and national business media. By partnering with a PR firm with industry experience and the right media contacts, Kenna took advantage of earned media opportunities not previously available to it. Social media, contributed content, and blog content promoted executive and SME visibility to position Kenna as a go-to expert for both mainstream audiences and industry insiders.