KIMCO REALTY
The long-term value of a long-term PR partner
Kimco Realty (NYSE: KIM), one of North America's largest owners and operators of open-air shopping centers, chose Gregory FCA as a public relations partner nearly a decade ago. At the time, it was seeking to create a high-impact, long-term communications strategy to complement its traditional media presence with an aggressive online position. Its goal was to establish thought leaders with online messaging to speak to various audiences, including investors, retailers, consumers, leasing agents, and partners.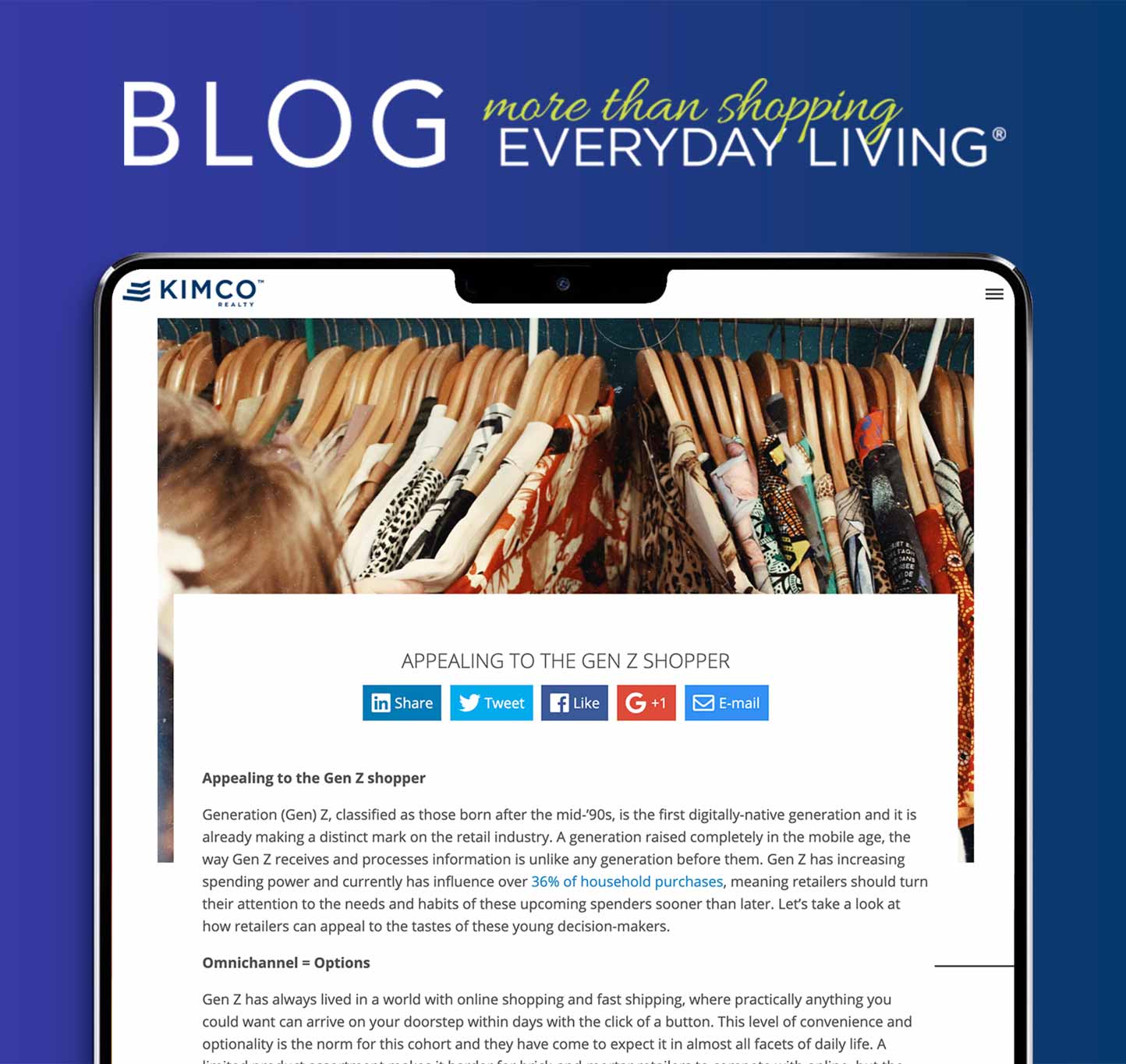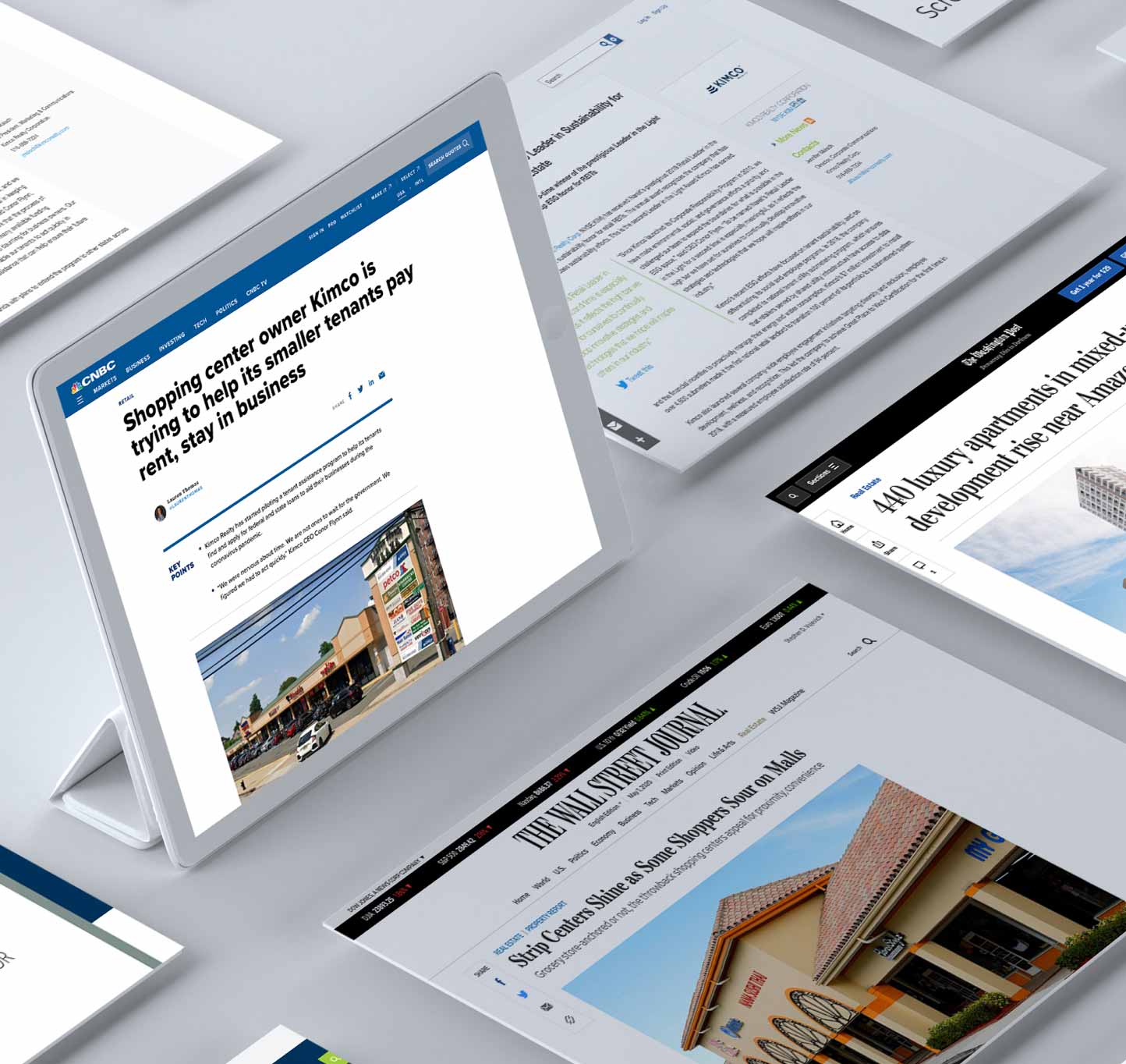 At the heart of Gregory FCA's integrated communications strategy in 2011 was a groundbreaking blog—one of the first blogs for a REIT. The Kimco blog still serves as an important platform and the foundation of Gregory FCA's PR efforts, communicating directly to key audiences, including investors, tenants, shoppers, analysts, retailers, retail professionals, and employees. Working with Kimco subject matter experts, Gregory FCA creates fresh, original content covering industry trends and developments, which we then use as angles for media outreach. To stay relevant and increase engagement, Gregory FCA has also helped Kimco repurpose this content on its social channels, notably LinkedIn.
But to maintain a 10-year relationship, a PR firm has to stay flexible along the way, bringing new ideas and fresh approaches to a long-term account. Retail is evolving quickly and so too is Kimco, its assets, and positioning. 
Fortunately, Kimco worked with Gregory FCA to develop an industry-leading thought leadership program, which positioned its executive team in the changing retail landscape. The visibility and industry standing provided a degree of flexibility that kept the Kimco story fresh. For instance, when Kimco introduced a portfolio of Signature Series properties, the company was quickly able to establish it as the gold standard for retail success. When ESG investing became more important to the company, Kimco's thought leadership program allowed it to speak directly on key environmental and social responsibility initiatives important to investors.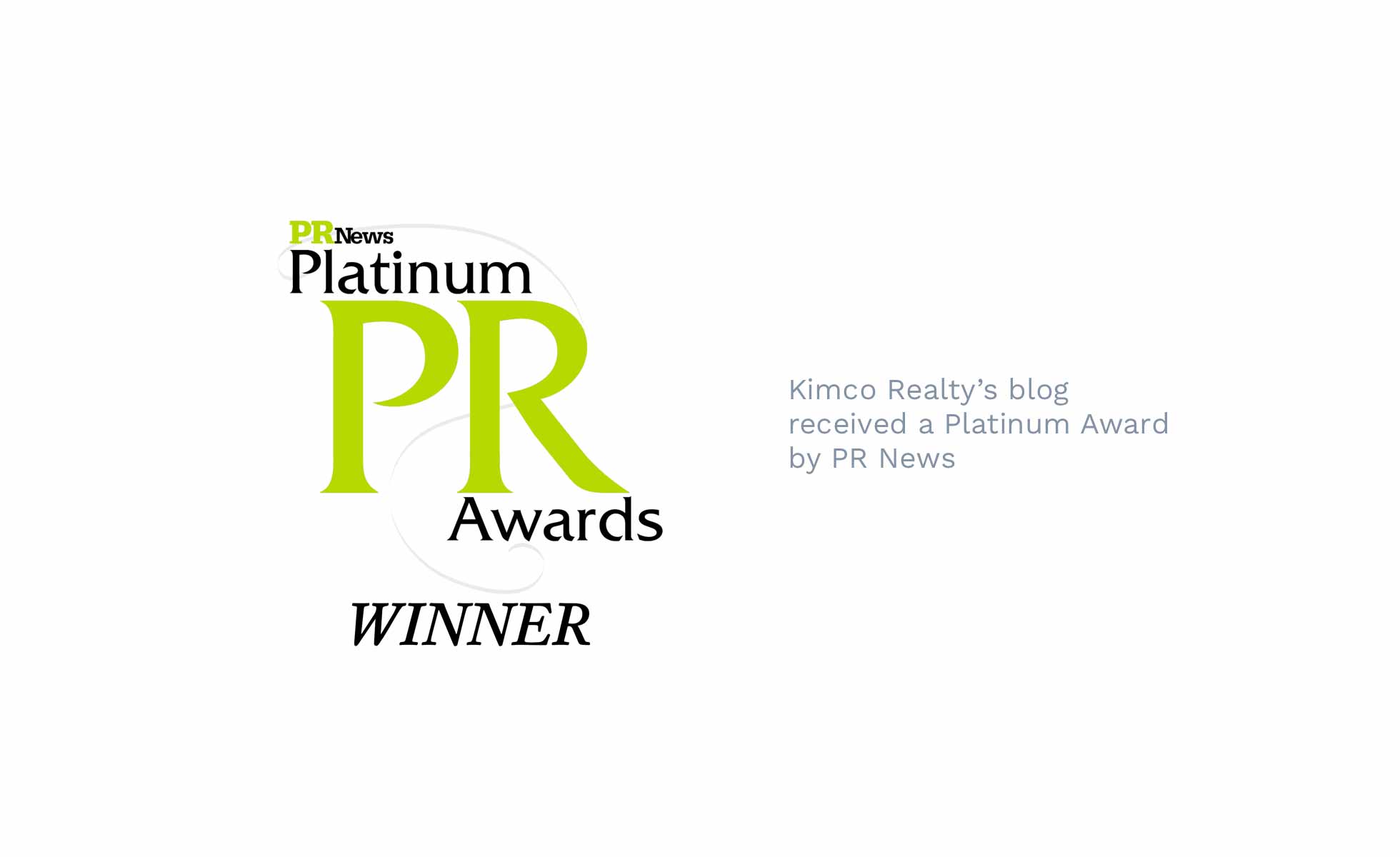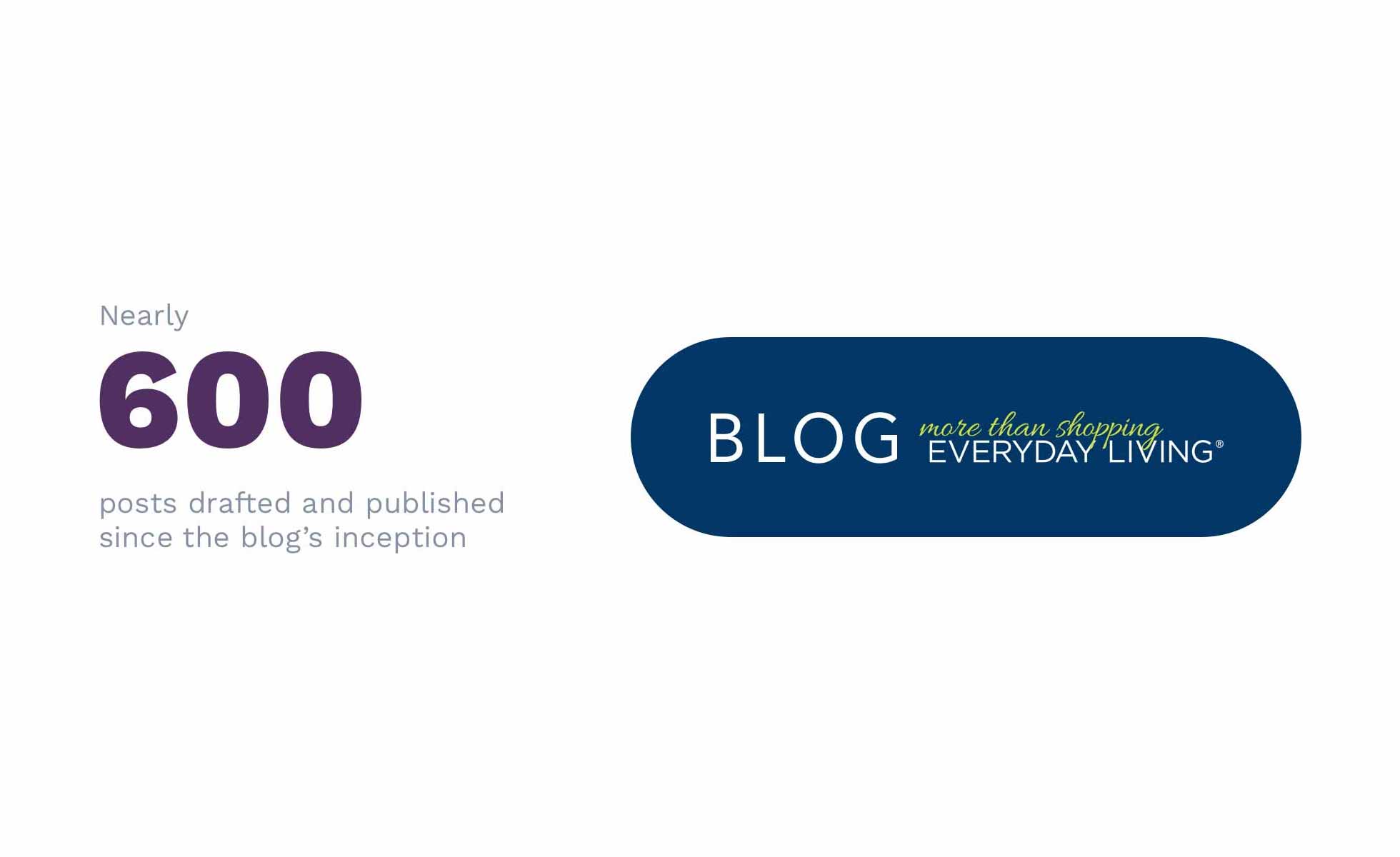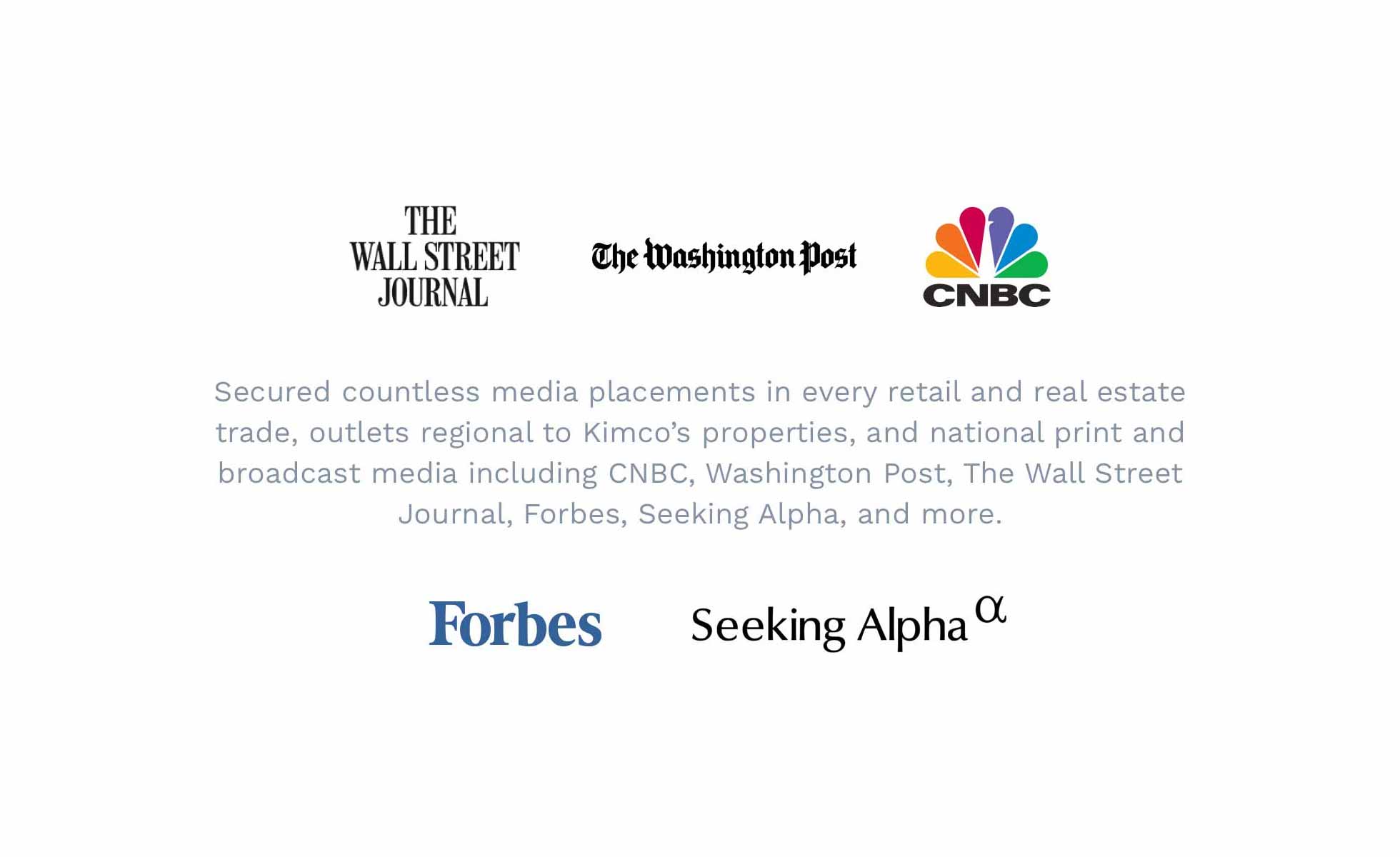 Publicly traded on the NYSE since 1991, and included in the S&P 500 Index, Kimco Realty has specialized in shopping center acquisitions, development and management for more than 60 years. Throughout the retail market's highs and lows, Kimco has held its own as a highly-respected, best-in-class shopping center owner and operator. Its Signature Series properties break the traditional retail mold, exemplifying Kimco's transformation and positioning the company for success for decades to come.