OTICON
Making the world listen: The world's first rock concert broadcast to hearing aid wearers
No one wants to wear a hearing aid. Even when the hearing aid is a technological marvel, a smart device for the ear with the bluetooth capabilities of headphones. 
Oticon, one of the world's largest hearing aid manufacturers, sought to overcome the stigma of hearing aids. And it wanted a big way to tell its story. Something dramatic. A way to transform perception.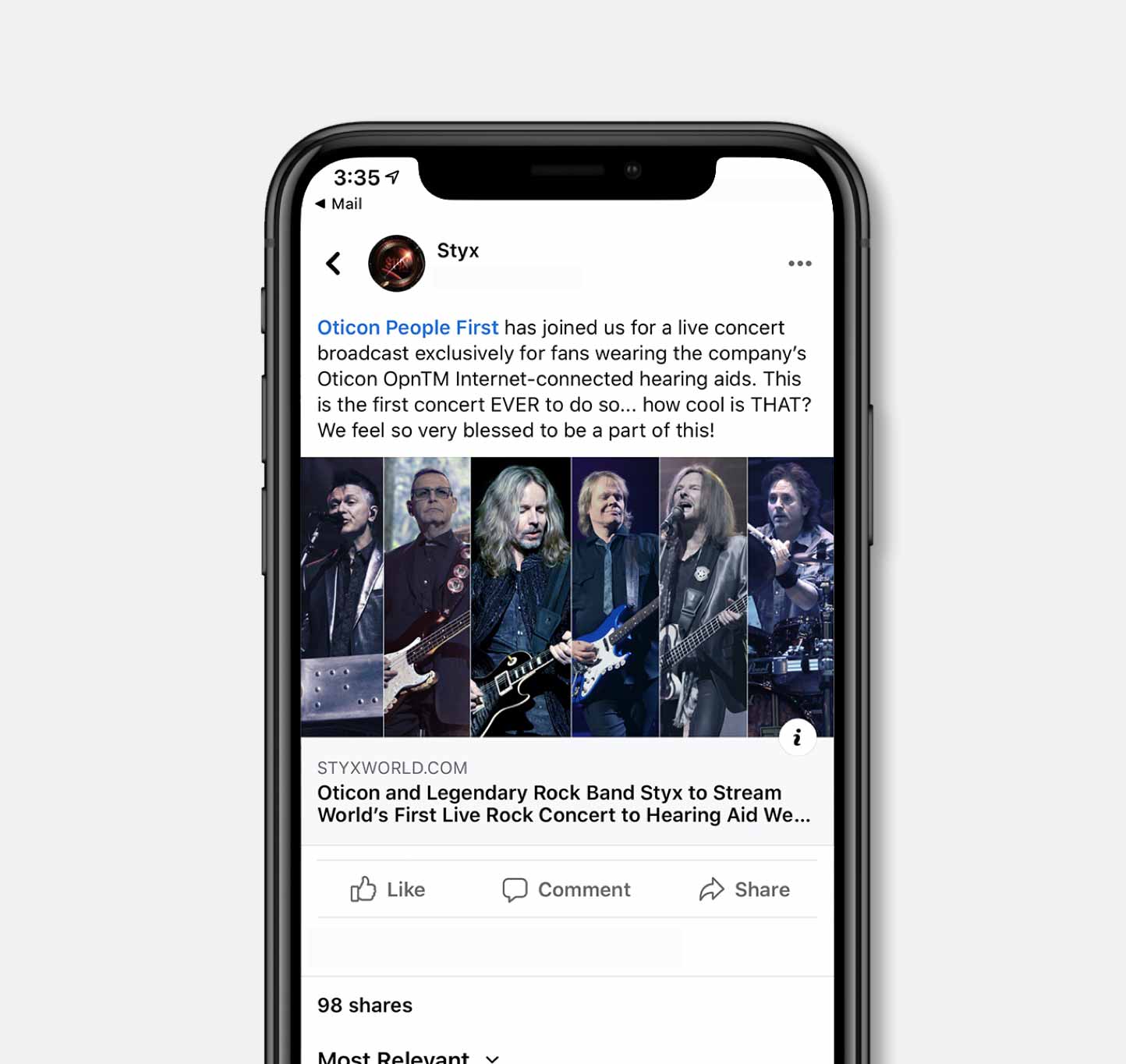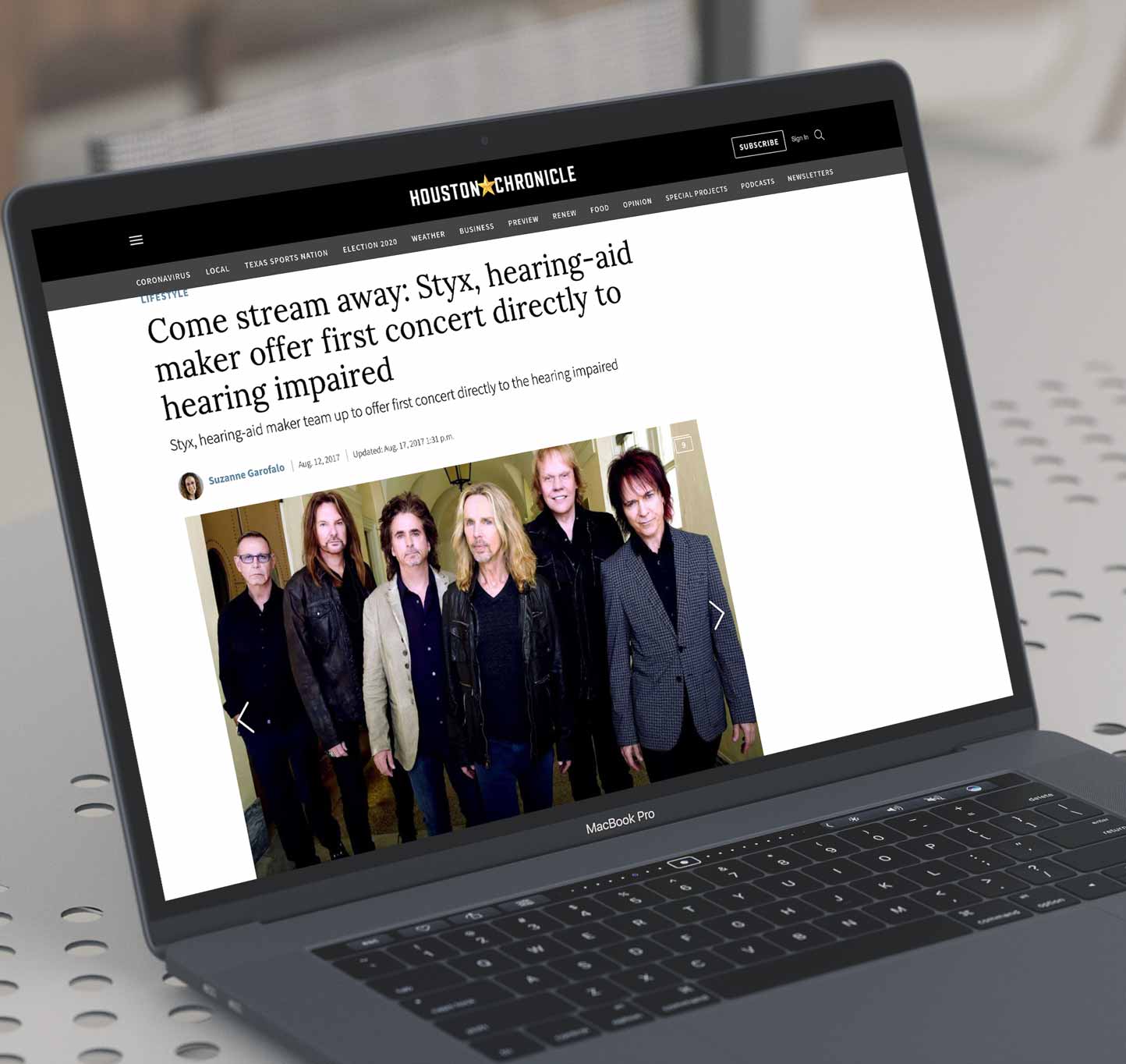 Gregory FCA went to work, researching the market to better understand hearing aid wearers. The effort resulted in a pivotal insight: The hearing aid wearer of today is the same rock-loving concert-going youth of the 1960s and 1970s.  
From there came the storyline: Overcoming the stigma of hearing aids demanded an approach that connected hearing aid wearers to the music they cherished in their youth. To bring the story to life, Gregory FCA sourced and secured international broadcast rights to a live concert from legendary rock band Styx. 
​Gregory FCA did all the legwork. We negotiated the rights. Built the media story. Developed the technology. And we were on site to manage the broadcast. We supported the event with local press coverage at every stop on Styx's national tour, a satellite media tour, and then landed national media coverage for the broadcast. We extended Oticon's social reach to include posts on Styx and Live Nation's million-follower Facebook page.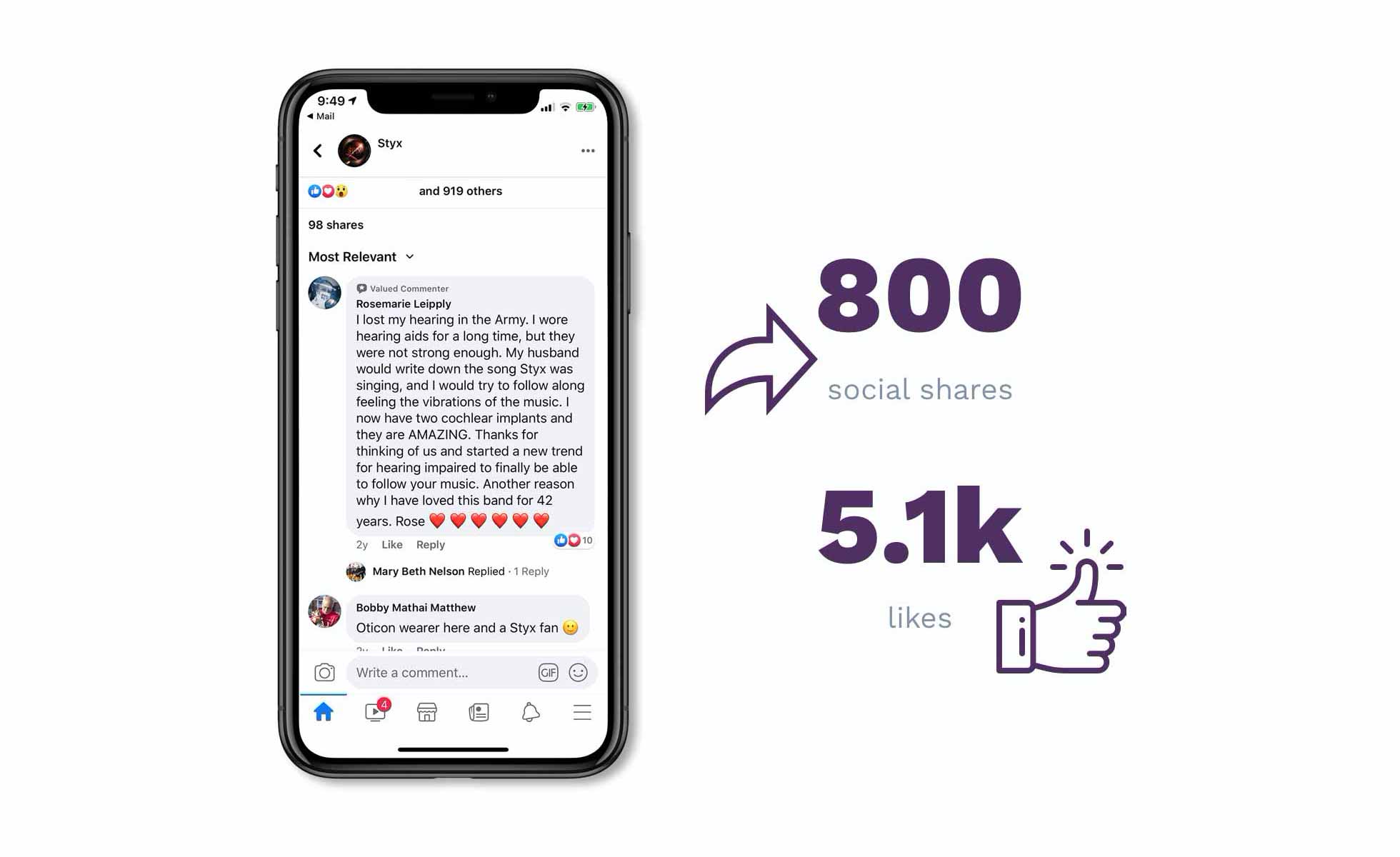 To create a real and lasting impact in a noisy world, this campaign had to be undeniable, on-trend, and newsworthy. It had to draw from cultural references and speak to broad audiences of both patients and practitioners, consumers and the media. Oticon achieved a world's first and the media and world took notice. 
And it received the highest of all honors. The campaign won The Excellence in New Communications Award from The Conference Board, the global research association working in the public interest.