ROBO GLOBAL
Using integrated storytelling to differentiate investment strategy
A client since June 2017, ROBO Global is an index, advisory, and research company focused on helping investors capture opportunities in robotics, artificial intelligence, and healthcare technology. The firm has created indices that are licensed across the globe, two of which are tracked by U.S.-listed ETFs: ROBO and HTEC.
When we first started working with the ROBO Global team, they were primarily looking for more exposure for their flagship ETF, ROBO, which launched in October 2013. 
While the investment theme behind ROBO was promising, the industry competition had proven stiff. Not only was there a competing robotics ETF on the market offered at a lower price point, but several other tech-related stocks and ETFs were aggressively vying for ROBO's market share at every turn.
ROBO Global needed a strategy that would not only build awareness and stimulate investment for the ROBO ETF, but also set it apart.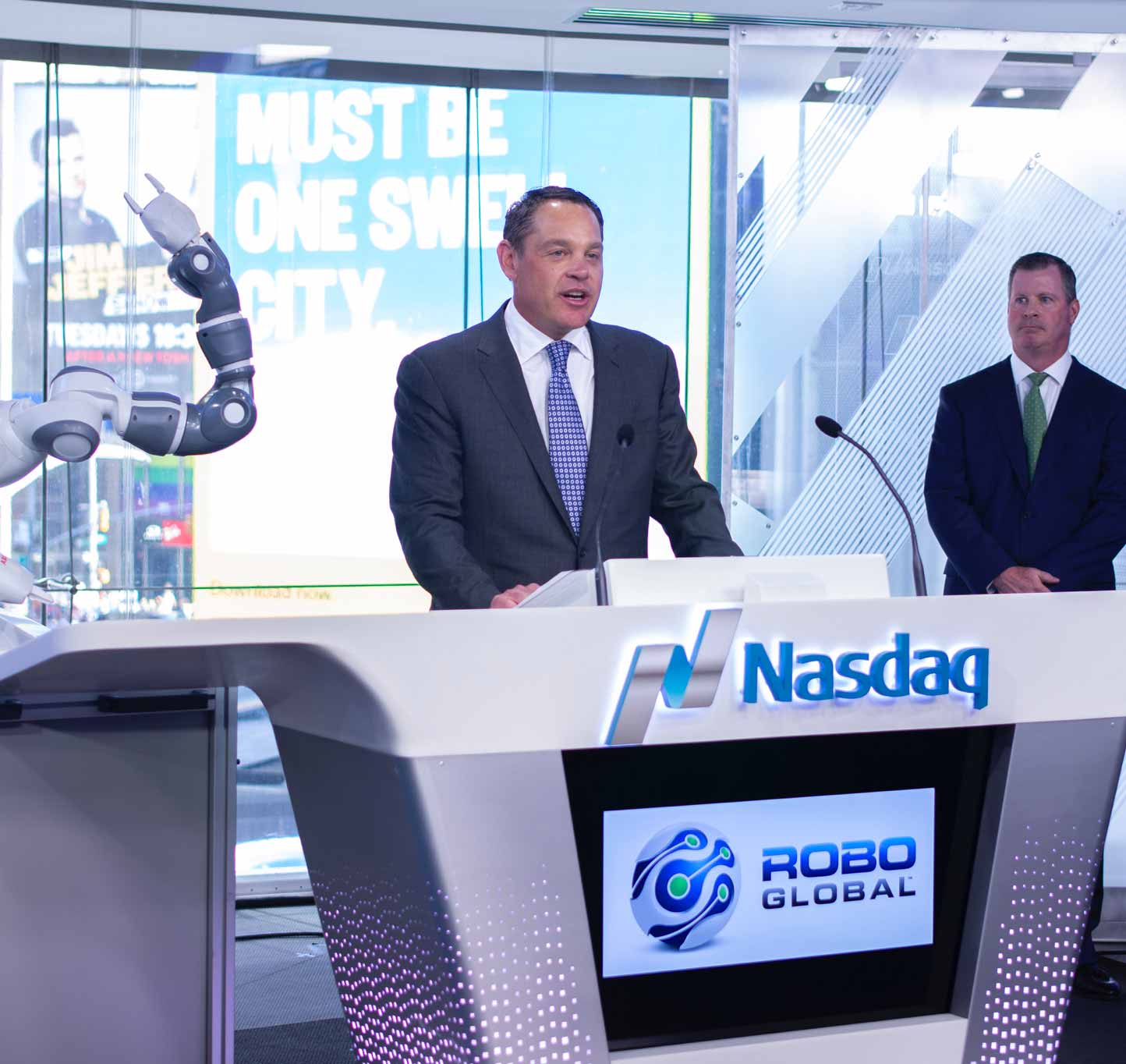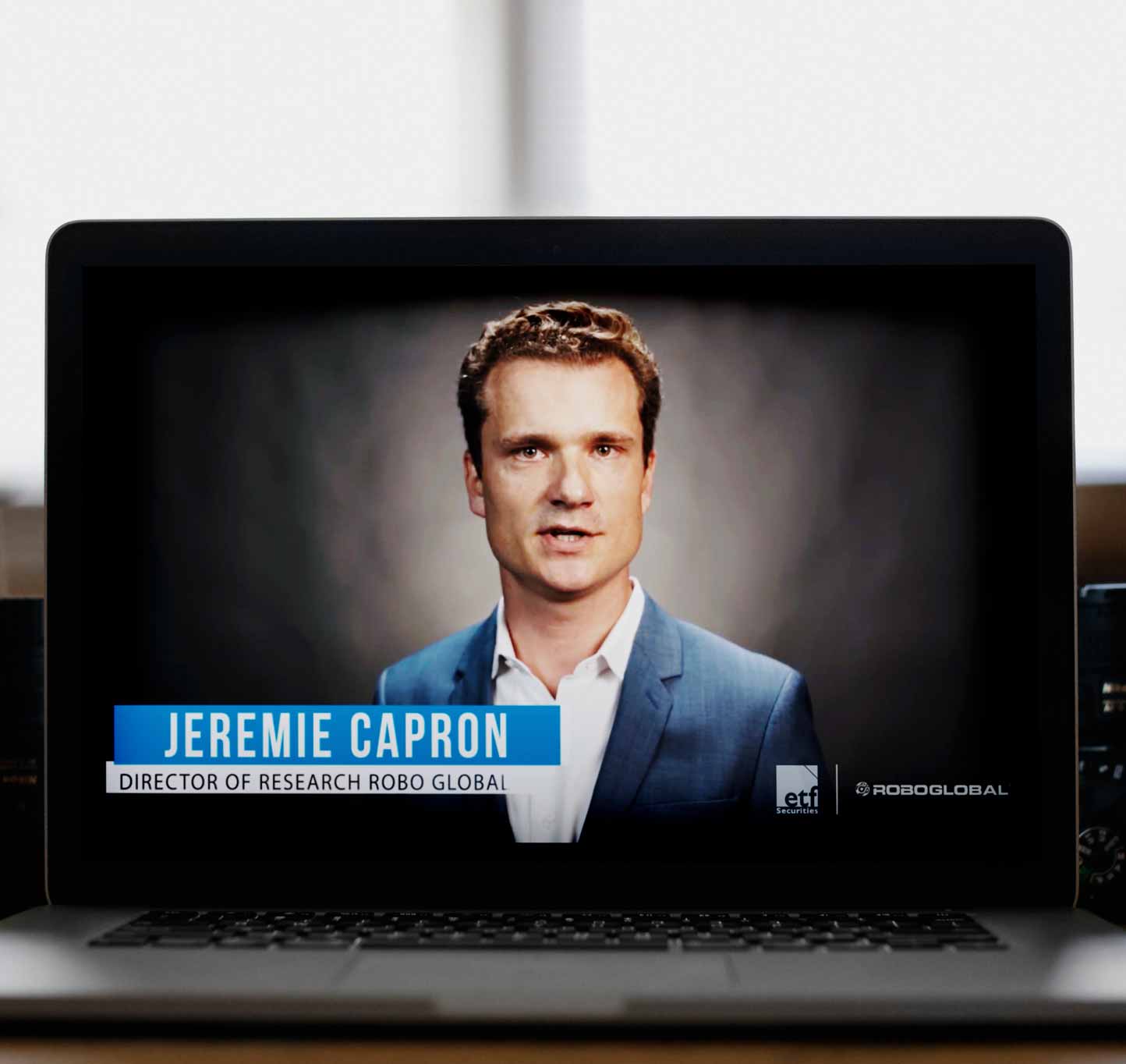 One of the main ways ROBO Global stands out from its competition is a board of directors that features some of the brightest robotics and AI minds in the world, including several Ph.D.s. Unlike the competition, ROBO Global's board members are intricately involved in the robotics revolution and have an intimate understanding of the technology and companies pushing it forward. As such, making this known to the investing public became one of the key elements in our strategy. 
Gregory FCA produced high-quality video interviews with several members of the ROBO Global board that the team could then distribute via email marketing and social media. We also thoughtfully crafted and disseminated press releases every time a notable board member joined the team. Further, we made a point to incorporate members of the board into our outreach to better establish ROBO Global's credibility in the industry.
In addition to utilizing ROBO Global's board as a differentiating factor, we pushed hard on media relations, securing a consistent flow of coverage for the team. To amplify the company's voice in the media, we carved out specific and timely themes that regularly interjected ROBO Global into the news cycle.
We also took advantage of events (particularly bell ringings) and milestones (especially crossing AUM thresholds) to showcase ROBO Global's commitment to innovation and growth. Lastly, throughout our relationship with ROBO Global, we have emphasized capitalizing on its attendance at industry conferences as well as New York City trips to take advantage of in-person media opportunities.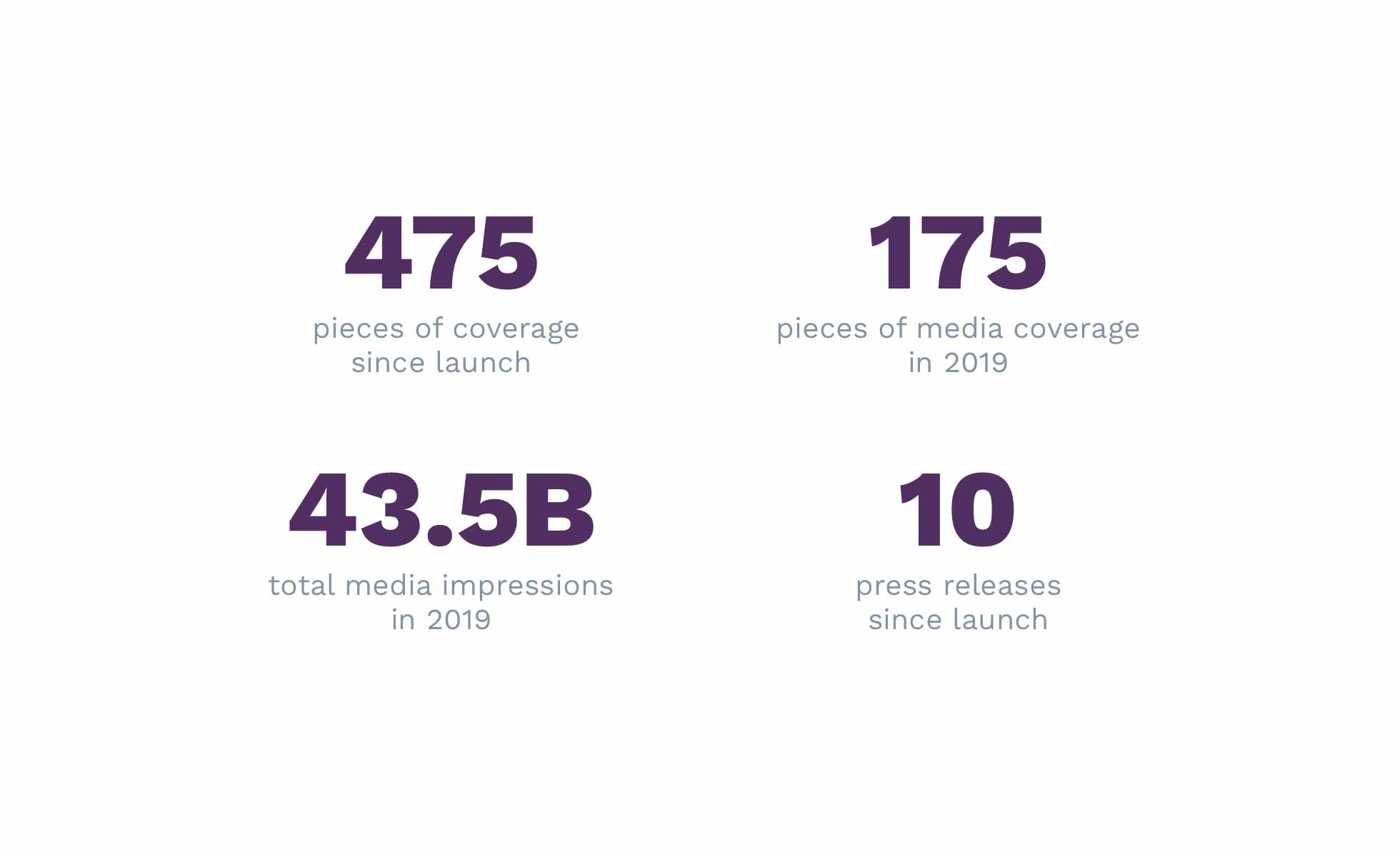 Since launch, we have secured 475 pieces of media coverage for ROBO Global. This includes ETF spotlight features in high-profile outlets such as The Wall Street Journal and several broadcast appearances with CNBC, Bloomberg, Fox Business, Cheddar, Yahoo! Finance, and more. 
We've also secured company features in highly esteemed publications such as The New York Times, which came as a direct result of our outreach efforts surrounding ROBO Global's bell ringing. 
 When we first started working with ROBO Global, the ROBO ETF had only a few hundred million dollars in assets under management. Now, it has over $1 billion in assets and is joined by ROBO Global's newest ETF, HTEC.