SCUF GAMING | ESPORTS & GAMING PR CASE STUDY
How media relations convinced every gamer they need a Scuf controller
As an early sponsor of gaming events, tournaments, and professional players, Scuf Gaming was one of the first major brands to support the competitive gaming community. The company, which makes high-performance controllers with a unique, patented design, was a household name among a hardcore fanbase of professional players, streamers, and devoted enthusiasts. Esports was rising exponentially in popularity, breaking out of its niche segment into mainstream culture, and Scuf Gaming needed a way to grab the tail of the comet. The company needed a partner to develop a brand narrative and drive awareness and attention through mainstream, national media that would expose it to new customers and partners.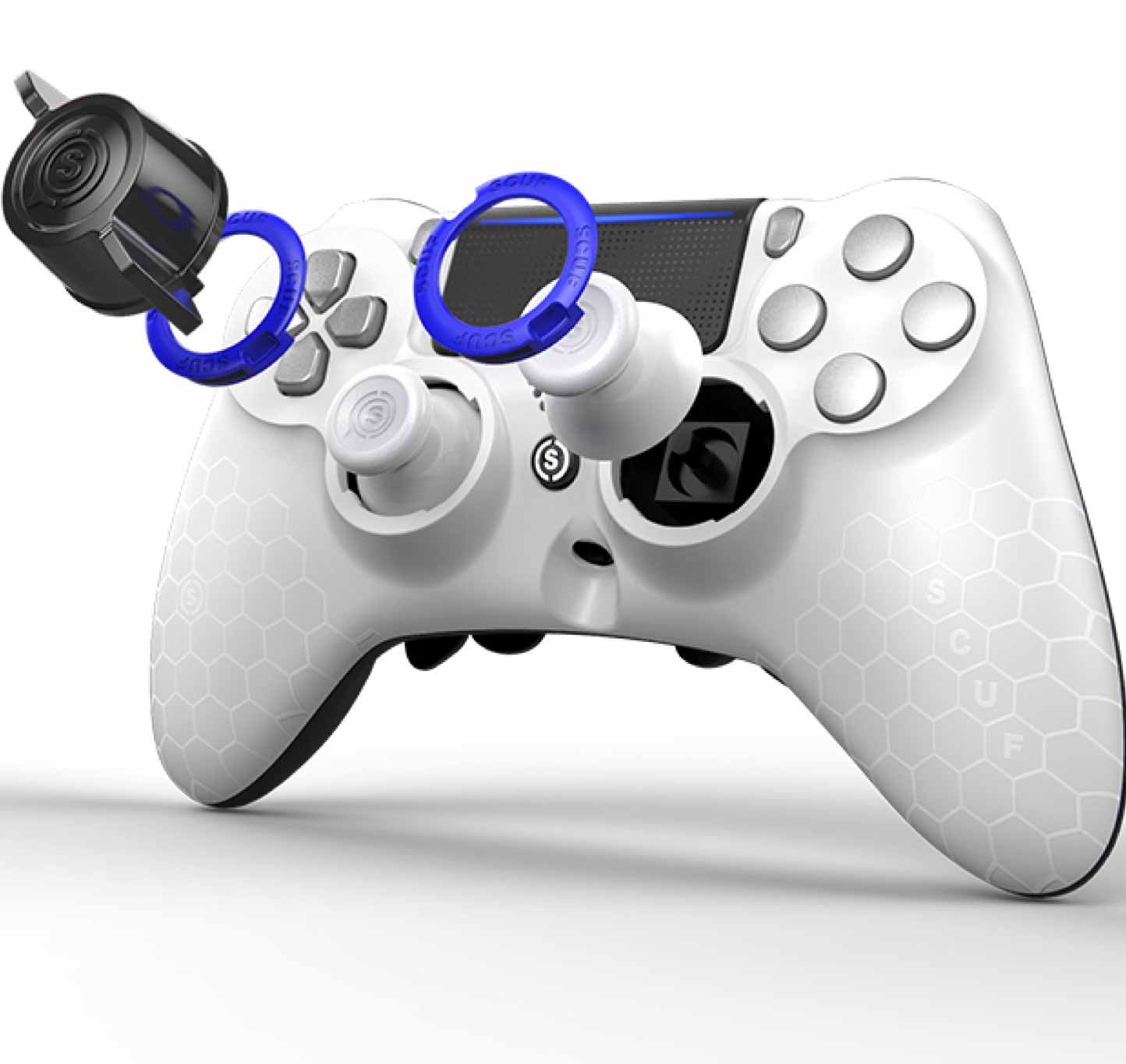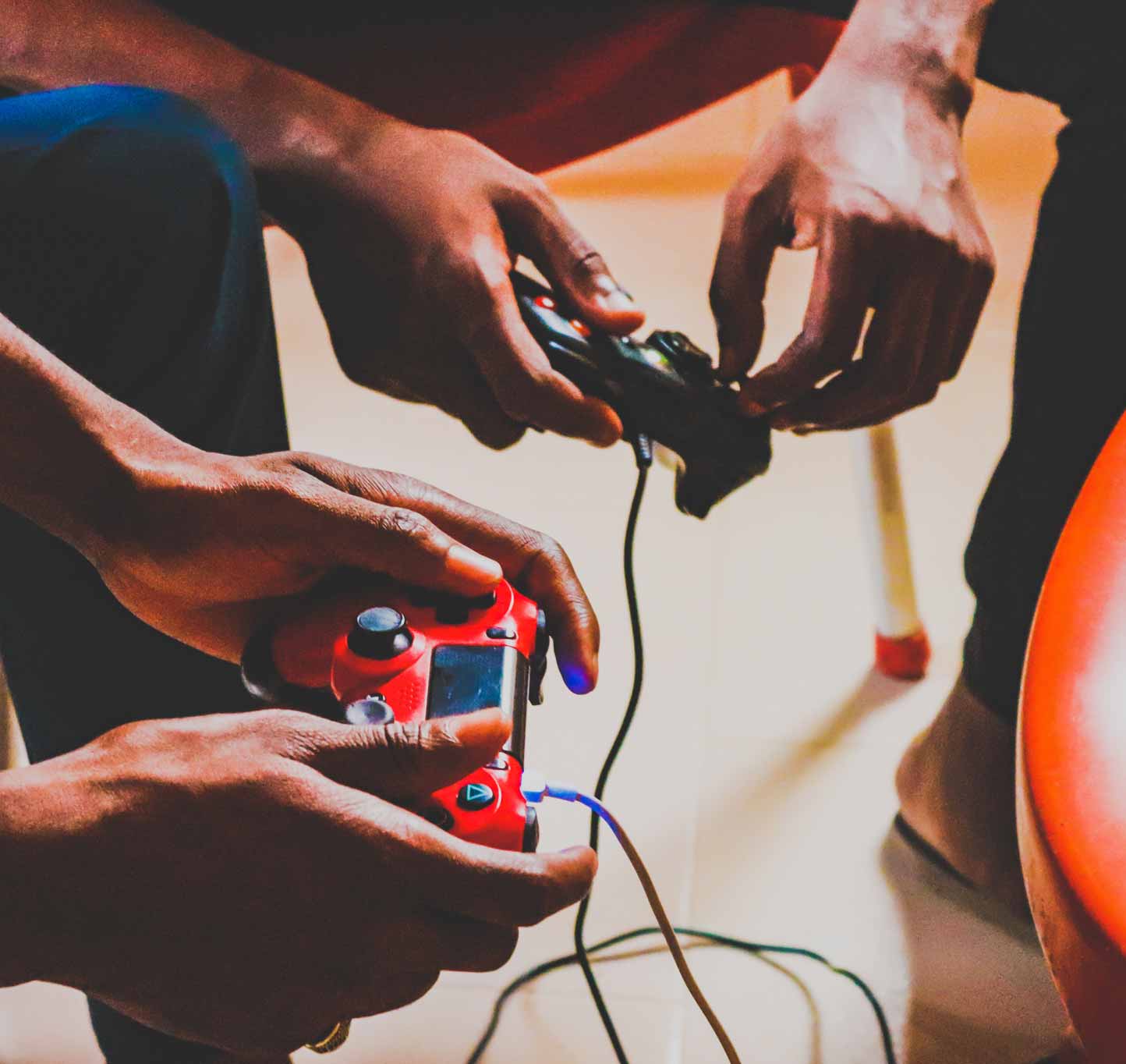 Scuf was practically a household name in the gaming industry, but capturing the meteoric rise of esports meant expanding its profile. Working in tandem with Scuf Gaming, Gregory FCA developed a strategic media relations strategy to increase its presence beyond gaming publications. The account team began making immediate introductions to influential media, telling stories that extended beyond product reviews, with the goal of establishing Scuf Gaming as a lifestyle brand, not simply another gaming accessory maker.
As part of the program, Gregory FCA identified and targeted key national media for lifestyle stories and business storytelling opportunities, all while growing a high-power product review and roundup program with top consumer, tech, and gaming media. To support these efforts, Gregory FCA developed a clear review protocol, managing each review with a high-touch process to ensure each reviewer had the best possible experience and their questions were answered seamlessly.
In addition, expanding upon SCUF's ongoing robust influencer and affiliate program, Gregory FCA developed a program to seed influencers within tech, lifestyle, and fashion with customized products, earning exposure across various social platforms, including Instagram and YouTube.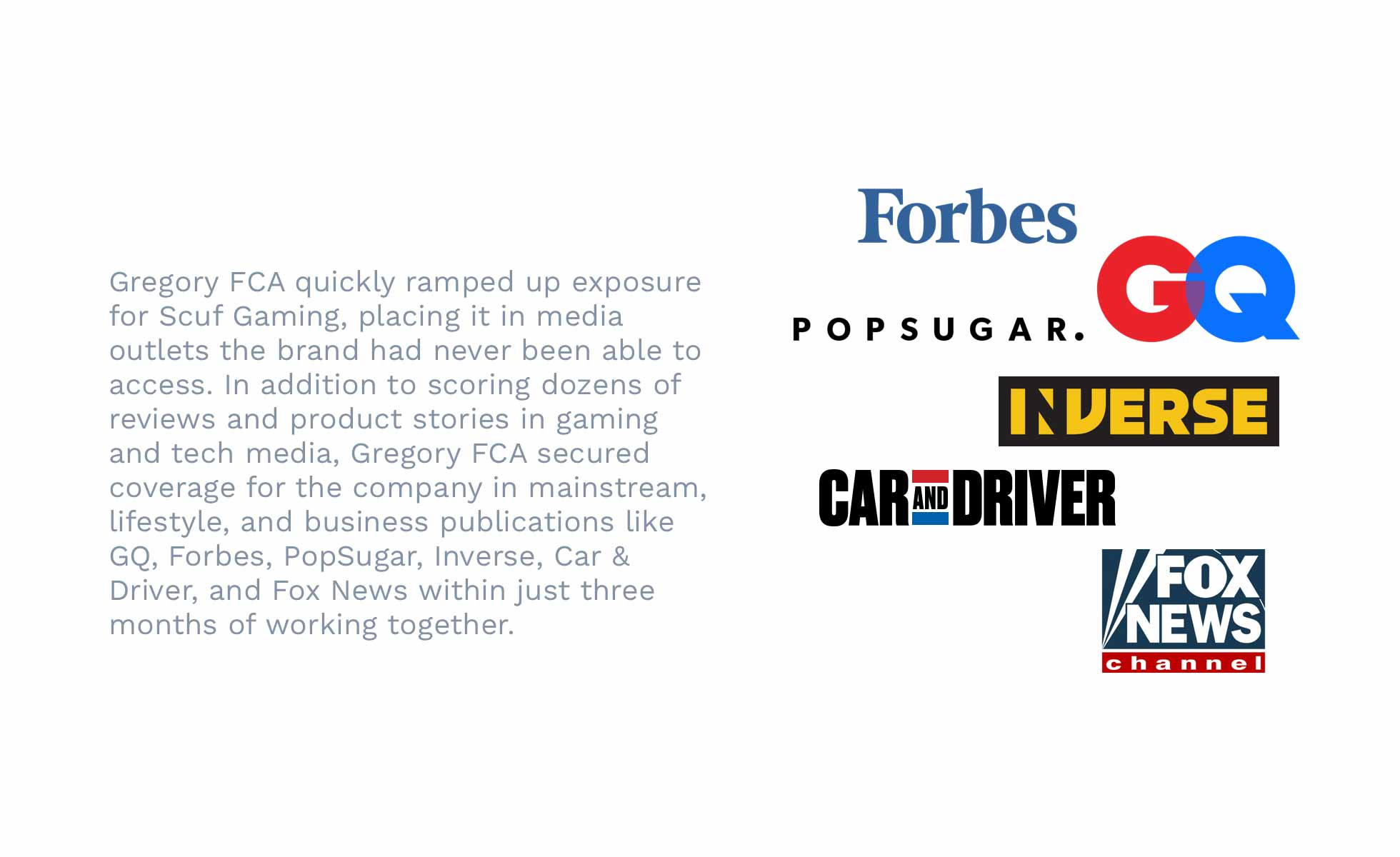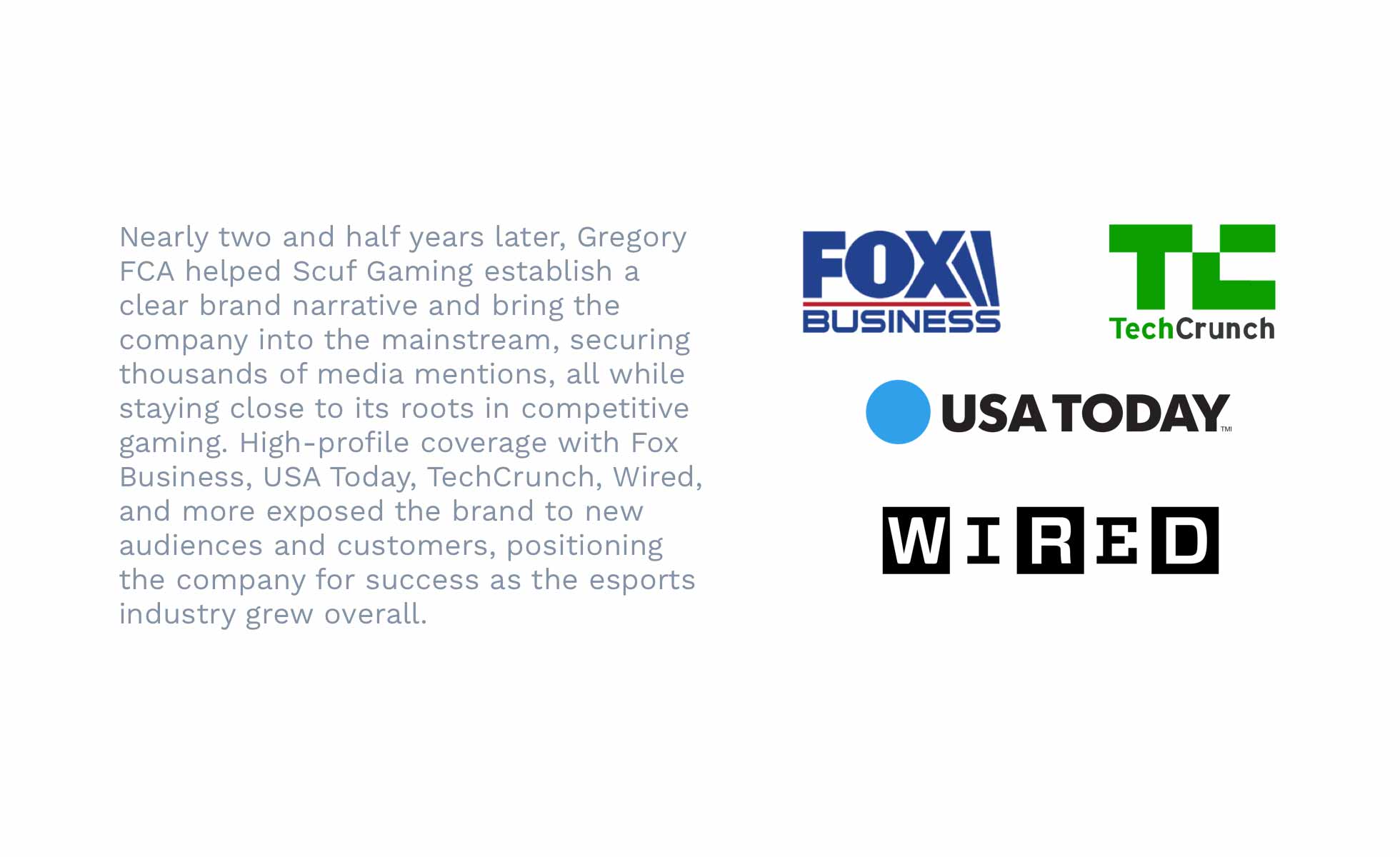 Scuf Gaming sought a partner to help it build a clear brand identity and earn mass exposure to mainstream audiences, customers, and partners through the media. With Gregory FCA, Scuf Gaming established itself as the go-to controller brand for both professional and casual gamers, earning exposure with top-tier media the company previously couldn't access. These opportunities empowered the company to differentiate itself from a busy competitive landscape through its high-quality products, partnerships with both Sony and Microsoft, and relationships with some of the biggest names in gaming, streaming, and entertainment.