SHI
Content builds audience, leads to million-dollar sales
Every company wants to arm its sales team with insightful, provocative material that opens doors and brings prospects closer to a sale. SHI International, one of the top 10 IT resellers in the world, came to Gregory FCA for just that. 
SHI is now a more than $10 billion sales organization and enterprise technology solutions provider. It's Microsoft's biggest partner, and the largest minority and female-owned company in the U.S. When SHI came to Gregory FCA, however, it was still seeking to boost its visibility, assert its thought leadership, and promote its partnerships with the world's most influential companies. The focus of the engagement was to promote SHI, its partners, and the solutions they offer in order to help them comment on news and trends that spur customer activity and captivate the company's audience.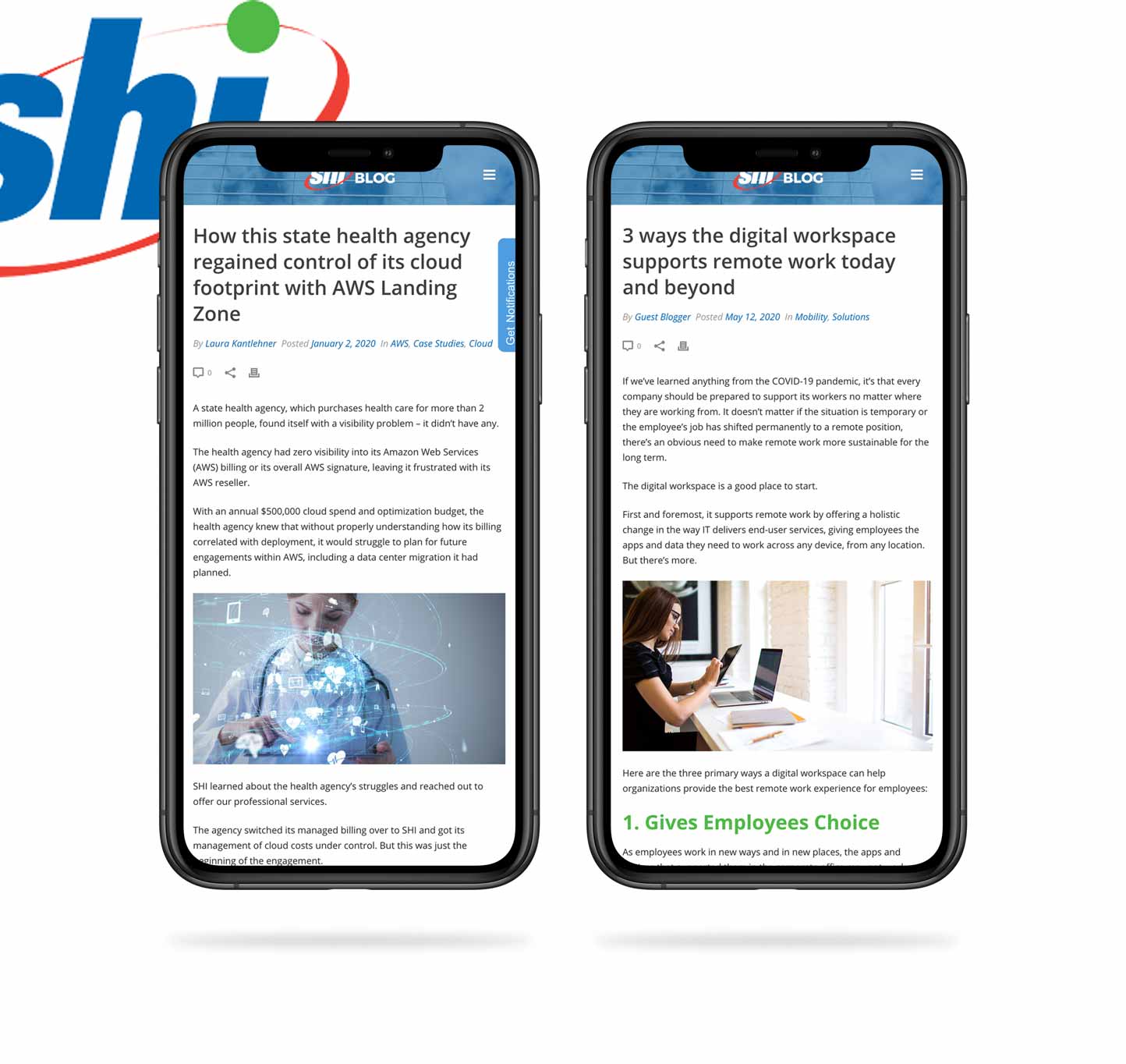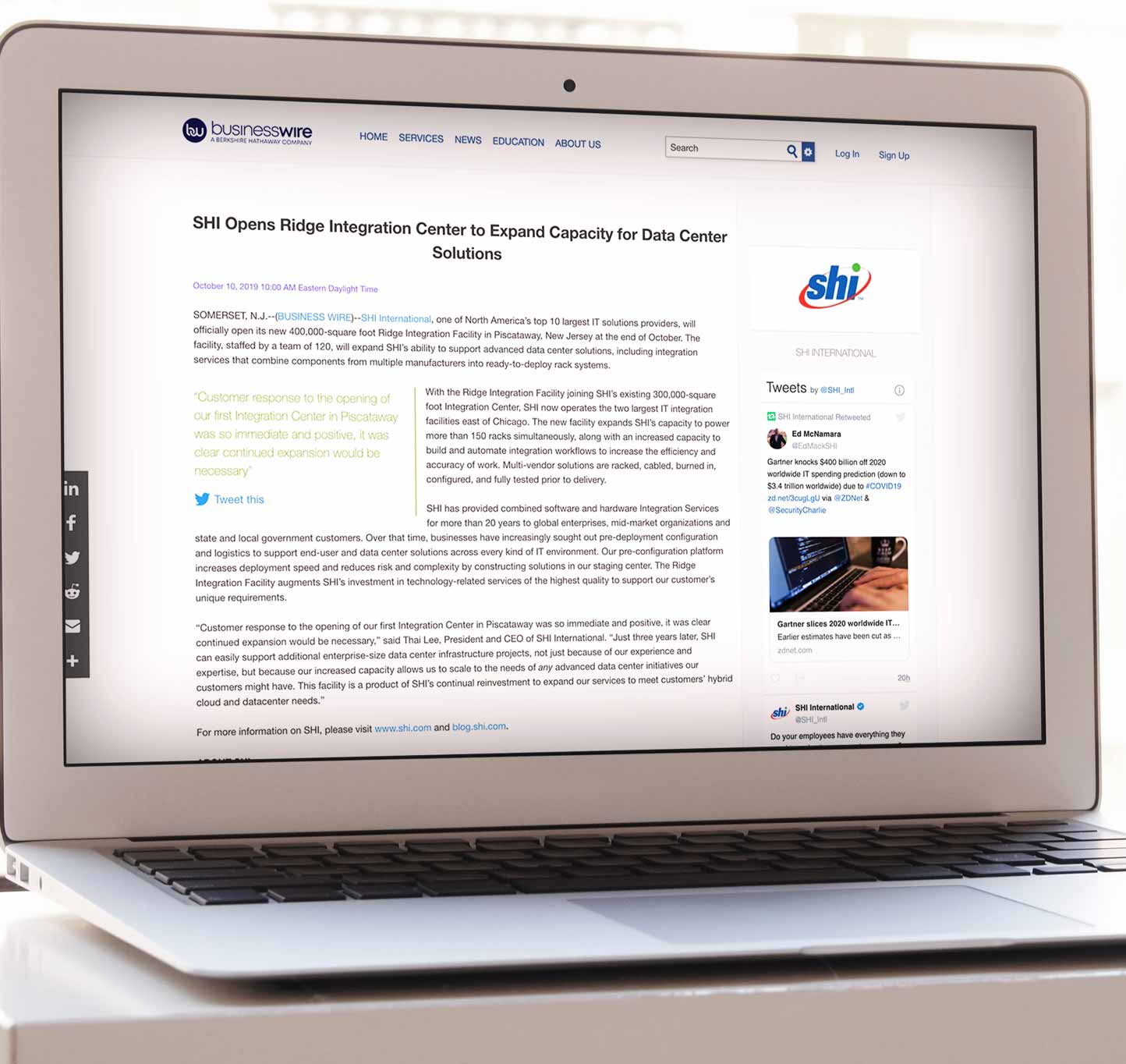 Gregory FCA put content development and content marketing at the core of the strategy, modeling the process after a newsroom. By writing about industry news and trends and sharing how-to advice from SHI's many experts, we built a library of resources for the IT directors, executives, and practitioners SHI sells to. That not only established SHI as a thought leader, but drew a steady influx of traffic to SHI's website and gave its sales teams a steady drumbeat of touchpoints for prospects.
We built a content platform to house the content marketing efforts and arranged monthly editorial calls to build out a calendar of topics. We interview SHI's experts and distill their knowledge into posts that speak directly to the questions and challenges SHI's customers are facing. Once written, we promote and market the blog posts and put them in the hands of SHI's sales teams. They share the content with customers, prospects, and partners to deepen relationships and close sales.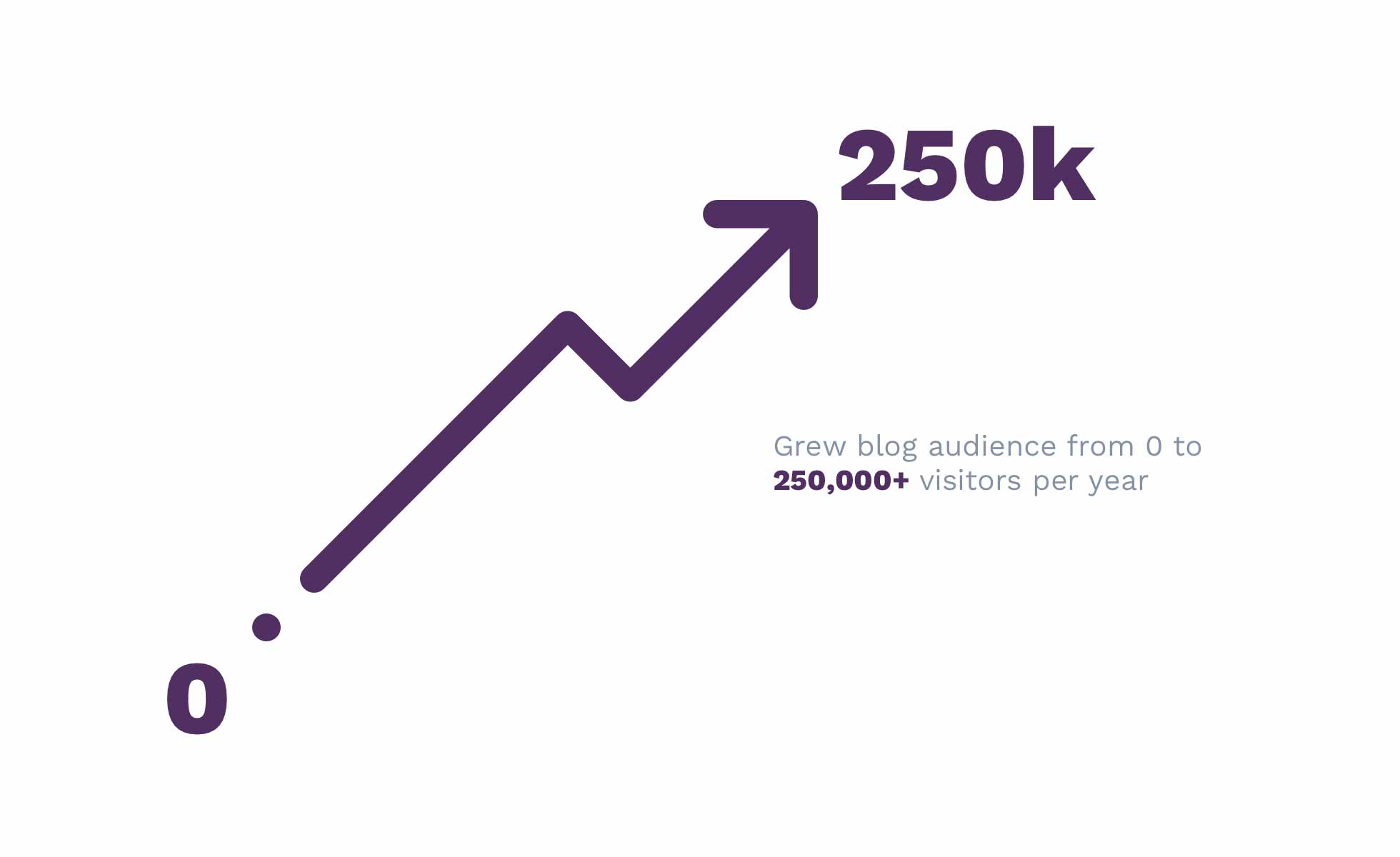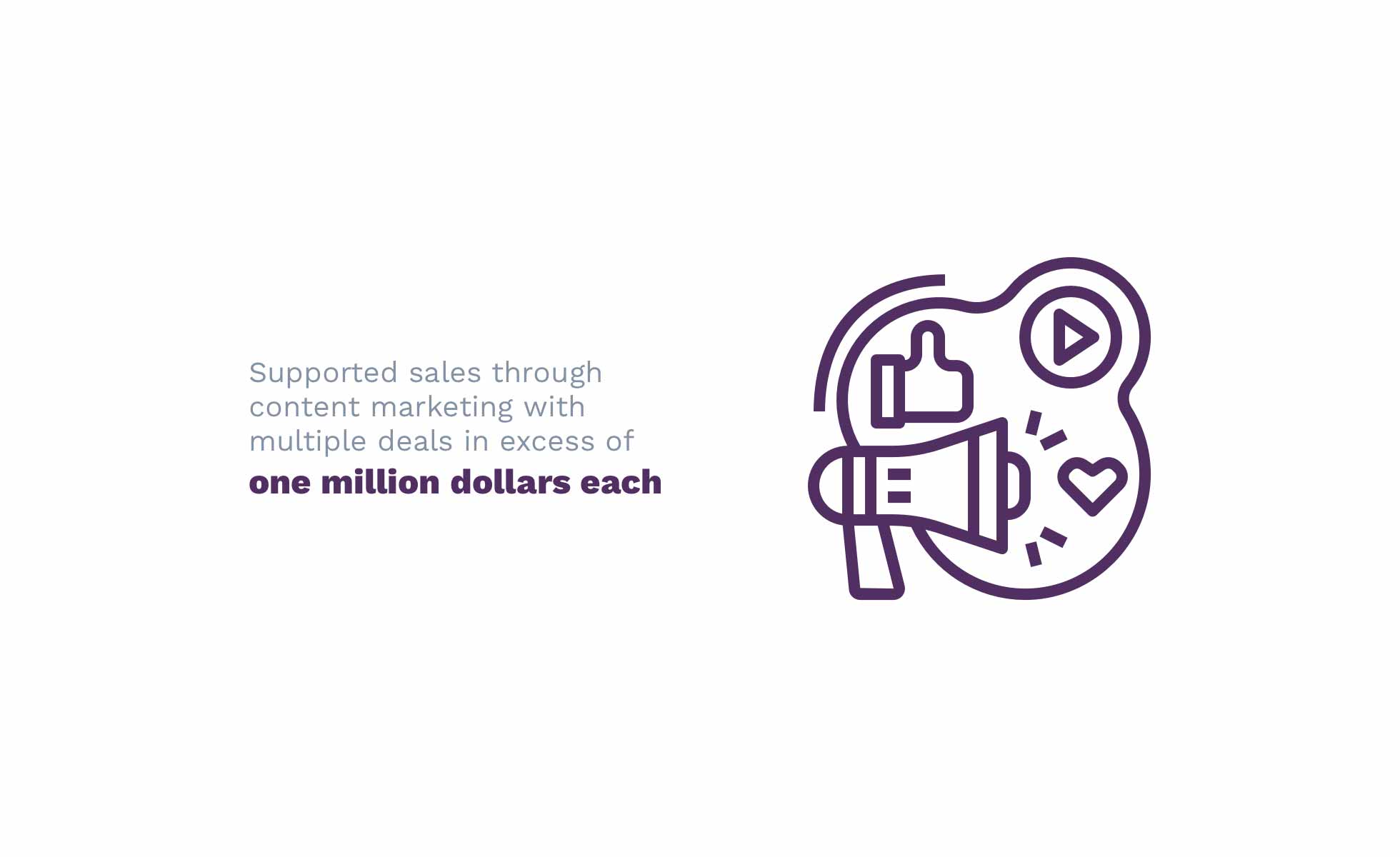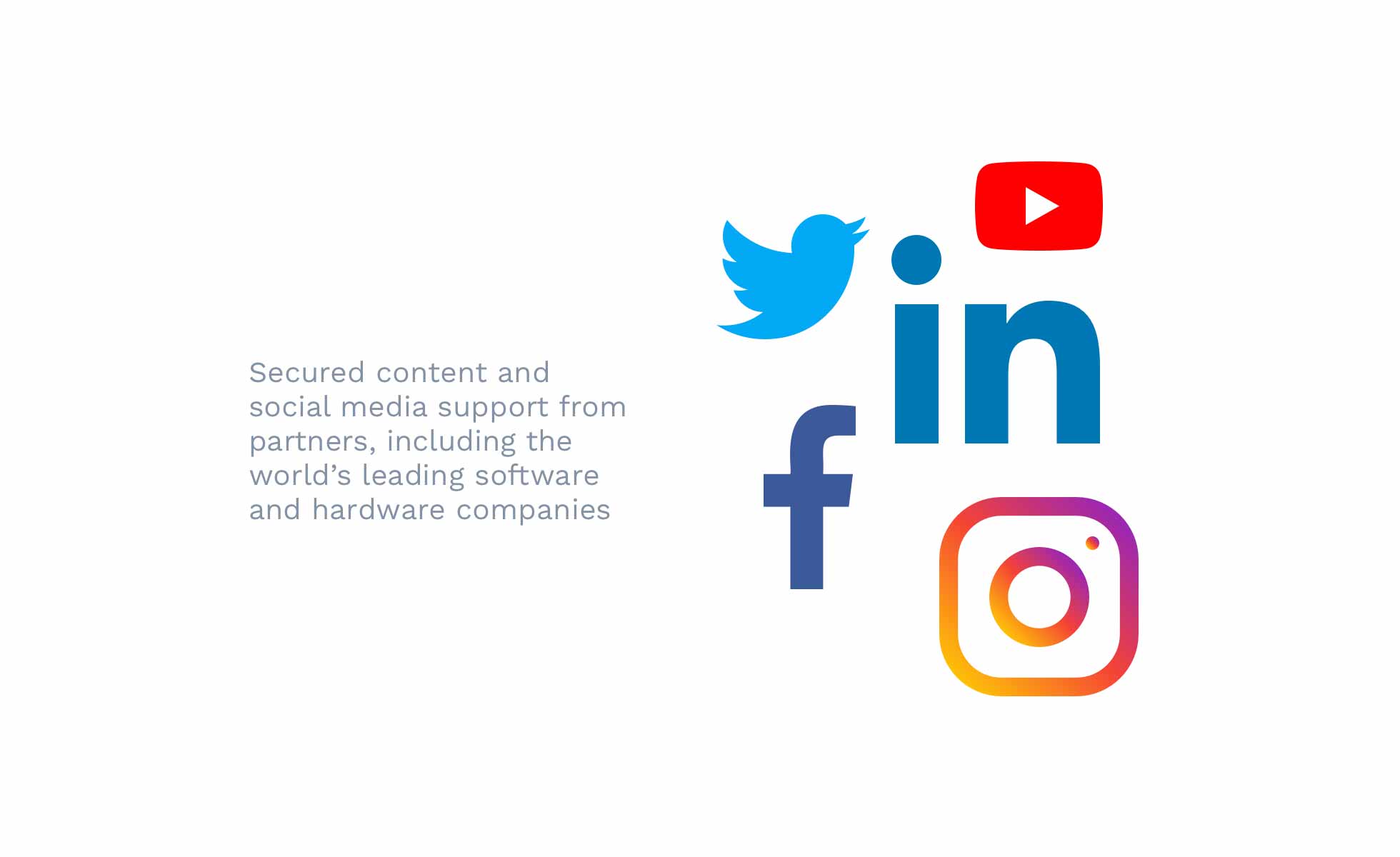 Sales staff often email their thanks after using SHI blog content to trigger and close sales, sometimes in excess of $1 million. But the program bore fruit in so many other ways as SHI grew and established itself as a major enterprise tech player. The platform made SHI a major publisher in enterprise IT, outweighing many of the popular technology media in terms of monthly traffic. SHI partners reach out for the opportunity to contribute guest posts. Content marketing played an important role in supporting media relations, including wins with top enterprise IT media such as ZDNet.​