UBIQUITY
Re-establishing brand dominance in a niche market
Ubiquity Retirement + Savings (Ubiquity), formerly known as The Online 401(k), first engaged Gregory FCA in 2011 to build its reputation as the pioneer in offering online, flat-fee retirement plans to the historically underserved small business retirement community. 
We worked with Ubiquity for several years to carve out a niche for the firm as the leading provider of retirement solutions in the small business marketplace, establish its key subject matter experts as thought leaders, and promote the firm's unique commitment to the education of and advocacy for individual savers. 
Then, the firm took a multiyear hiatus from proactive media relations to focus on other areas of its business. During that time, several new competitors emerged, crowding the marketplace and monopolizing the conversations Ubiquity once dominated. 
In November 2018, we reengaged with Ubiquity to execute an aggressive PR campaign that would reassert its subject matter expertise on the timely trends impacting savers today and reestablish its position at the forefront of the small business retirement market.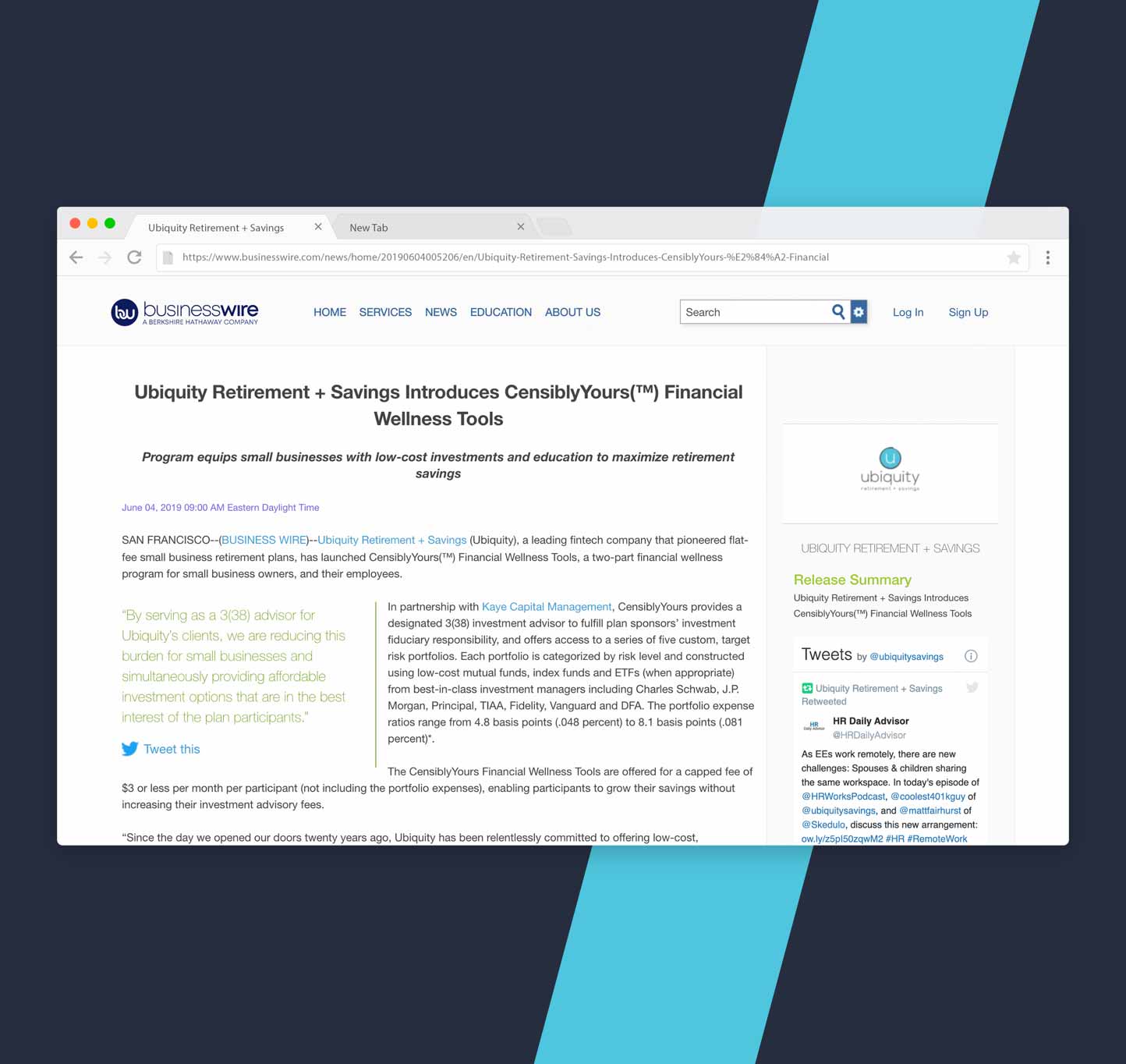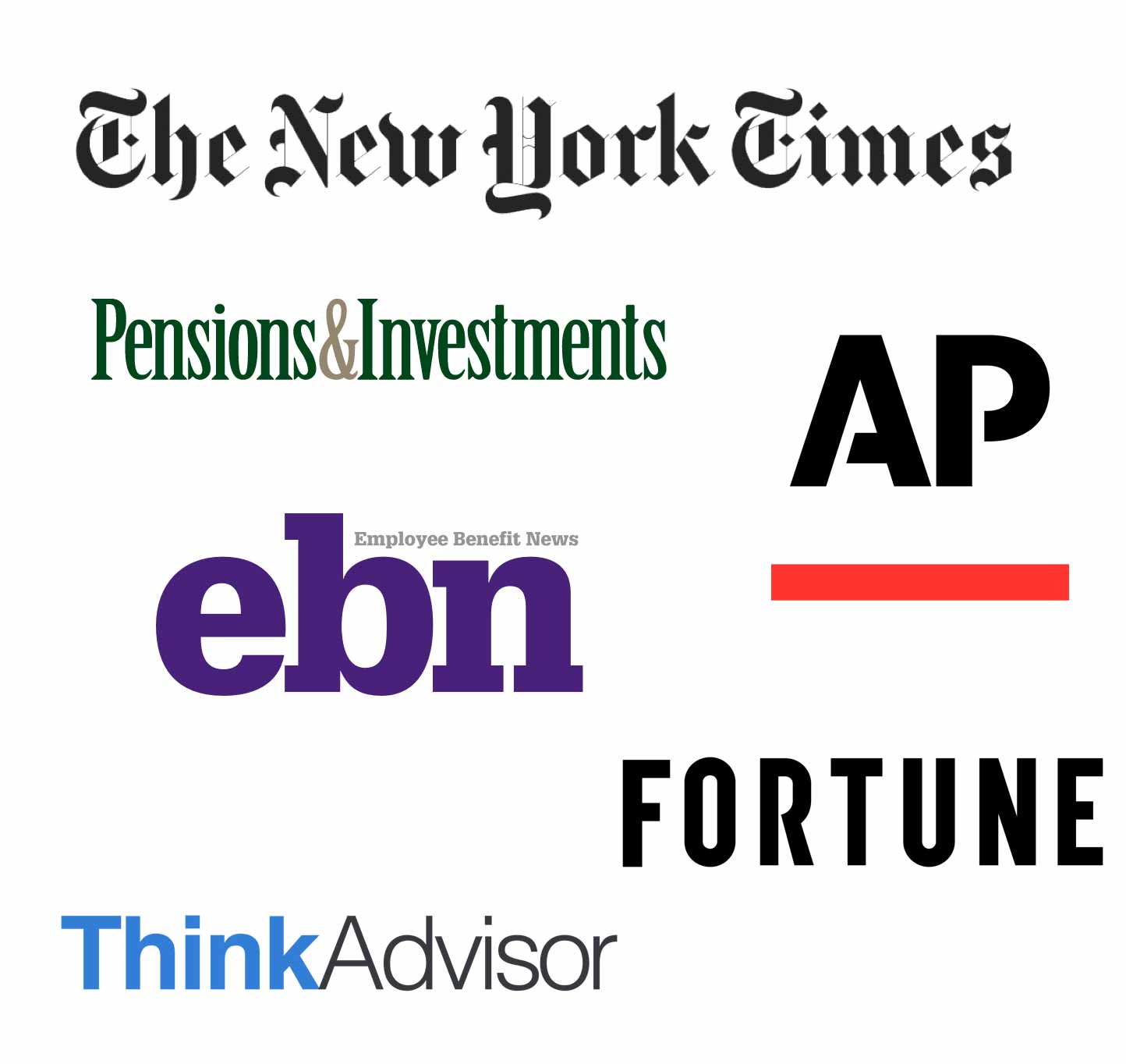 In order to sustain a high-impact campaign, we created an aggressive media relations game plan that utilized both topic- and audience-specific initiatives as a means to turn public relations efforts into a proactive engagement tool. 
We put timely story ideas into action by "newsjacking," capitalizing on the daily news cycle to tie key messaging into timely events, such as open enrollment season, legislative updates, and market moves. Implementing a tiered approach to outreach, we focused on the following targets: mainstream and national, retirement and finance industry trades, fintech bloggers and micro-outlets, and small business/entrepreneurship-focused publications. We also used media tours to deepen relationships with highly respected outlets and secure broadcast appearances. 
We further supported these efforts by developing a steady stream of content for Ubiquity's blog. Leveraging these pieces in our media campaign helped lend additional credibility to the firm's small business retirement focus and drive a consistent message to the marketplace. We also generated bylined articles and press releases as part of our content campaign to showcase Ubiquity's thought leadership and highlight important company updates.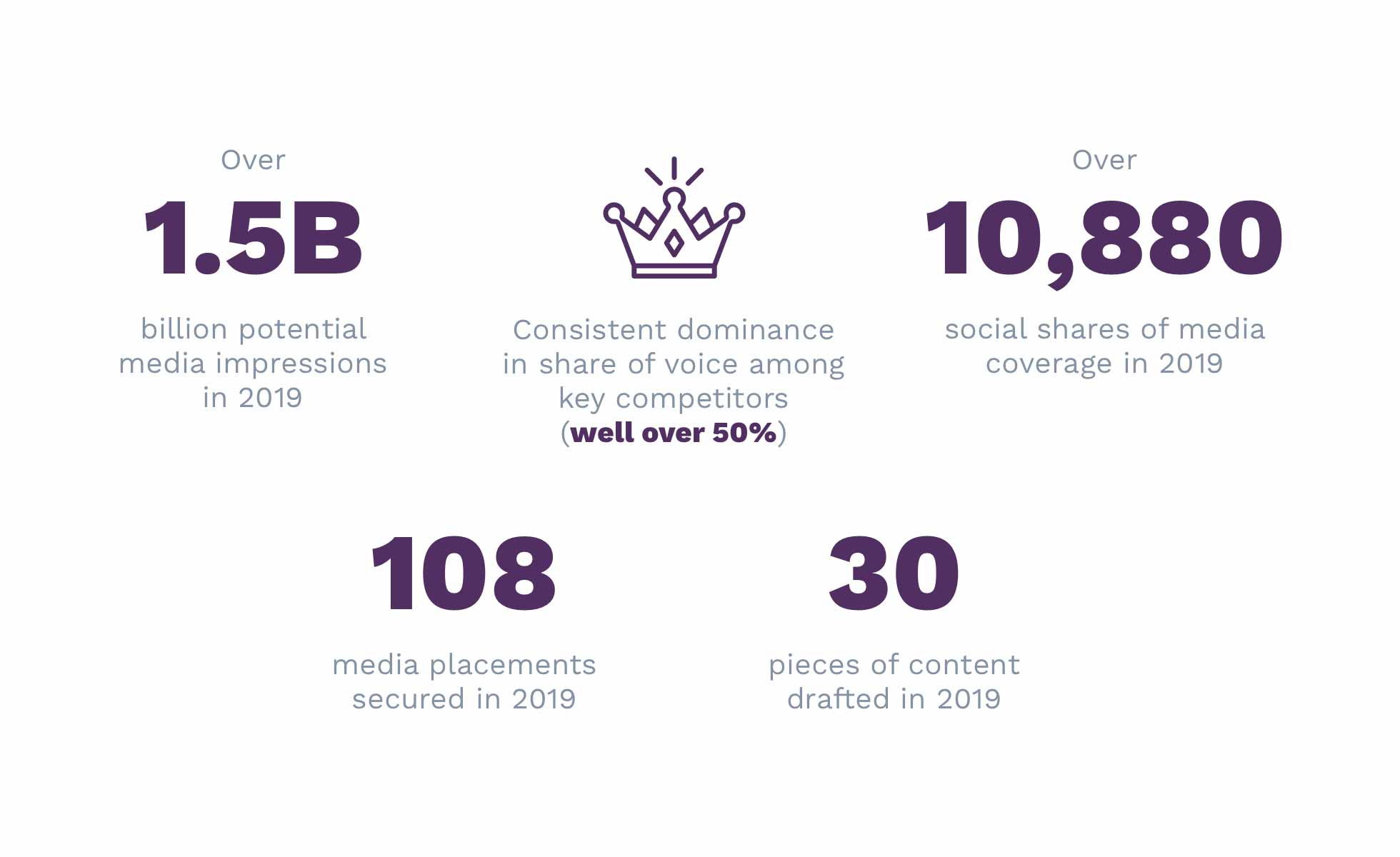 We have secured over 140 media placements since we relaunched our campaign in November 2018. This coverage spans all five tiers of our media strategy, including prominent national outlets like The New York Times, The Associated Press, and Fortune; industry trade publications such as Employee Benefit News, Pensions & Investments, and ThinkAdvisor; local media outlets in core markets throughout California and Illinois; and a variety of entrepreneurial and fintech-focused publications. 
Ubiquity Retirement + Savings is once again recognized as an industry leader in providing small business retirement solutions. Its experts are frequently sought after for their vast industry expertise, restoring the firm's credibility and taking its brand recognition to new heights. ​