UNITED CAPITAL
Building value in a fintech brand
​United Capital pioneered the financial life management process, helping clients understand their own money biases and helping them make trade-offs to win the lives they want to live. In 2016, United Capital wanted to offer this process to all independent advisors through FinLife Partners, a white-label solution. After years of organic growth and acquisitions, United Capital stepped into the fintech lane—and it needed help.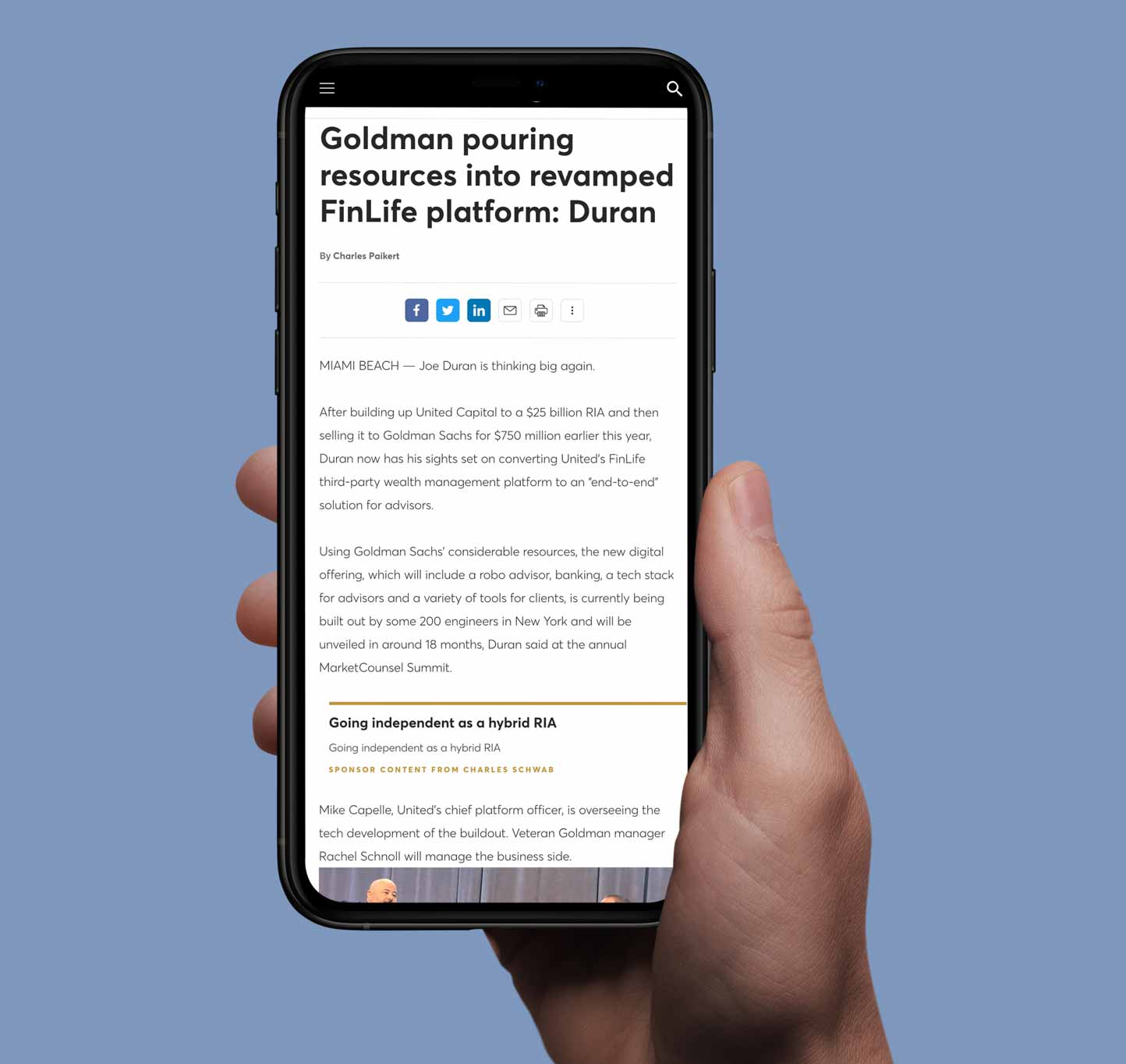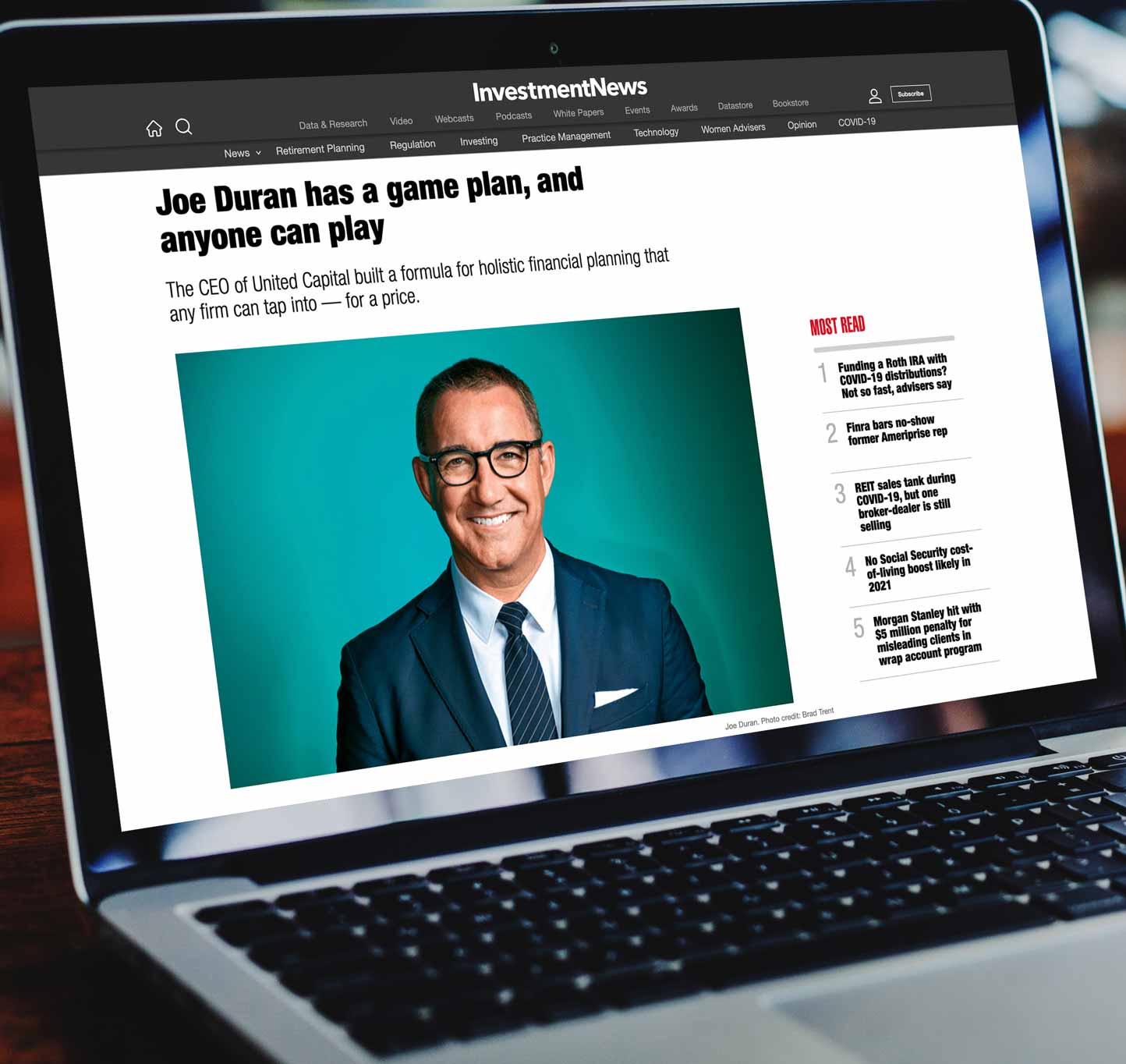 Gregory FCA met this challenge head-on with two powerful advantages. One: a bone-deep understanding of United Capital's story that could only come from years of working together. Two: a finger on the pulse of the fintech landscape. We knew how other tech vendors talked about themselves, and how we could stand out.
Instead of antiseptic talking points about features and integrations, we deployed United Capital's brand narrative. FinLife Partners was a trove of the gamified tools and technology the firm used to dominate the market and truly enrich client relationships. For advisors who wanted access to United Capital's toolkit without sacrificing their independence, United Capital offered the keys to the kingdom.
Gregory FCA made FinLife Partners part of United Capital's integrated PR strategy. We earned conference and byline opportunities for the platform's developers. When United Capital reached growth milestones, we wove in testimonials from advisors who used FinLife Partners to unearth new client insights and bolster their top-line growth.
​When United Capital revealed the next evolution of the platform, FinLife CX, we made sure the industry knew about the upgrades to its tools and investment management capabilities, and its compatibility with other CRMs. An accelerated pace of outreach and releases showed the momentum of the platform's adoption as it grew to become a new and fully supported revenue pillar and a valuable tool for independent advisors to better serve their own clients.
In three short years, the platform had earned interest not only from the advisor community, but also from buyers willing to invest in United Capital's future. When Goldman Sachs purchased the firm in 2019, it prized FinLife CX enough to fortify it with a cadre of 200 developers and long-term support.
You can't have a compelling fintech story without the human element. We look past the buzzwords and feature lists and ask: Who is this solution for? How does it help their business grow? And most importantly, how does it help the people they serve? We developed clear, lively answers to these questions and helped chronicle the rise of FinLife CX from idea to institution.