Between the uncertainties surrounding the fiduciary rule and the Trump rally lifting financial markets, opportunities to insert your advisory firm's corporate narrative into today's news cycle have proliferated to start 2017. The expected $30 trillion wealth transfer, the rise of robo technology and consolidation in the advisory space are all adding fuel to the fire as the need for thoughtful commentary from experts in the industry continues to grow.
Here at Gregory FCA, keeping close tabs on the trends affecting our clients in the advisor industry is part of our DNA. We're always looking to take this a step further by analyzing the various avenues to insert our clients' stories into the news of the day, which requires a close look and constant monitoring of the outlets that best serve our clients' interests. As advisors game-plan their marketing strategies for the year ahead, it's crucial they too keep a keen eye on the news organizations driving the coverage.
In this light, we've compiled our top 5 advisor-focused media outlets to help your firm gain visibility in the months ahead:

While we're all familiar with Barron's, the 96-year-old magazine, Barron's NEXT was born in response to the millennial generation taking a larger role in the market. Established in 2016, Barron's NEXT provides in-depth coverage of the leading financial news of the day with a focus on empowering millennial investors between the ages of 20 and 40 to make sound financial decisions.
For example, contributing writer Carla Fried penned a thoughtful piece recently about how to invest when you're just getting started.
Stories like these have a much higher click rate from millennial readers than those that don't proactively try to appeal to this group. This story, and many others on Barron's NEXT, speak directly to a younger audience rather than shoveling out general advice for investors at large. Every week, Barron's NEXT offers opportunities for thought leaders in the industry to get their names in front of the elusive millennial demographic.
Follow Barron's NEXT on Twitter here.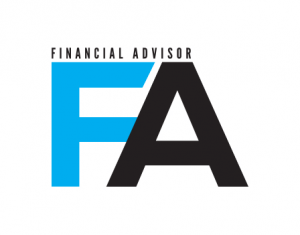 If advisor recruitment is a goal of your communications strategy, Financial Advisor Magazine is a great outlet to get your name placed in front of your peers.
According to Erdos & Morgan's Financial Advisor Media Usage and Outlook Study (FAMOUS), Financial Advisor magazine was ranked first as the most-read publication by advisors for the fourth year in a row.
It's no wonder. The publication also has a lively LinkedIn group – not page, group – where avid readers of Financial Advisor can communicate with each other. Through this online forum, members have the ability to directly engage and share ideas, expanding Financial Advisors' influence beyond its articles.
Follow Financial Advisor on Twitter here, or join their LinkedIn group here.

As part of the Financial Times, Financial Advisor IQ is written for a more sophisticated advisor audience. With the ultimate goal of helping advisors grow their business and improve their client service, every piece of coverage this publication produces has the advisor top of mind with a microscope on the industry. It offers the perfect opportunity for advisors to demonstrate their investment acumen or thought leadership when it comes to the intricacies of the market.
Their coverage goes beyond the surface level with in-depth stories written by experienced financial writers, like Murray Coleman, for example. Murray goes the extra mile in his research behind each article, often speaking with multiple sources to include various perspectives.
Follow Financial Advisor IQ on Twitter here.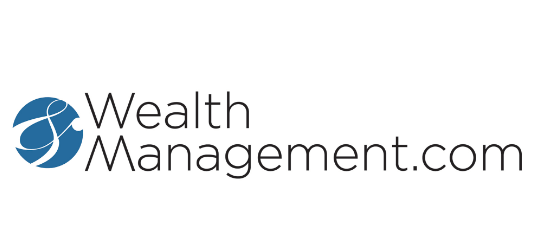 WealthManagement.com has emerged as an industry behemoth covering the financial advisory beat. Their web traffic has quadrupled in the last 18 months, attracting over 400,000 unique visitors per month.
In addition to providing financial industry news and advice-driven content, WealthManagement.com is a leader on the event circuit. They have a hand in assembling expert panels for industry shows, selecting recipients for awards and organizing educational webinars each year.
WealthManagement.com also dedicates an entire section of their website to one of the hottest topics in the industry today: the DOL fiduciary rule. They post detailed updates on this pending legislation, as well as a steady stream of advice-driven stories related to the new regulatory environment. This content speaks to advisors on a new level, explaining how the rule might impact their businesses and what they can do to ensure their practices operate more efficiently after the rule is put into effect. Have thoughts on this issue? Getting in touch with this website is a great place to share them with advisors and investors.
Untested Robo-Advisors Becoming Big Market Risk https://t.co/Tmz7wAGD4F pic.twitter.com/RG8vpKMmii

— WealthManagement.com (@wealth_mgmt) March 16, 2017
Follow WealthManagement.com on Twitter here. Like Financial Advisor, WealthManagement.com also has a LinkedIn group we would highly recommend checking out.

Perhaps the most widely-known name on this list, InvestmentNews has been providing insights and analysis of the financial advisory industry since 1998. Today, the outlet differentiates itself with an impressive library of articles tracking advisor moves, investment data, social media and more.
The outlet also features some of the brightest minds in the business on their Columns and Blogs section. Industry luminaries, including client Joe Duran of United Capital, frequently offer their thoughts on the news of the day to add a more personalized touch to InvestmentNews' coverage. The site attracts 437,443 unique visitors per month and their print magazine reaches a subscriber base of over 61,231 readers.
Another compelling feature of InvestmentNews is their video section. In the digital age, this is more important than ever. InvestmentNews takes serious strides to capture the latest in advisor news and thought leadership by attending (and filming at!) major industry conferences like TD Ameritrade Institutional's National LINC 2017.
Follow InvestmentNews on Twitter here.