The call for accelerated climate action is ringing loud and clear in New York City this week, as global government, business and environmental leaders convene for the 76th U.N. General Assembly and coinciding Climate Week summit.
With just two months until the 2021 United Nations Climate Change Conference (COP26) in Glasgow, Scotland, efforts to set tough climate targets and cut emissions are at a critical juncture. As U.N. Secretary General Antonio Guterres noted in his opening remarks of the U.N. General Assembly, "The challenges and threats [of climate change] are borderless. They affect us all." Therefore, the solution to this systemic risk must stem from international collaboration between governments, nongovernmental organizations, scientists and the private sector.
The financial services industry plays a crucial role in directing capital to support the transition to a more sustainable economy. Investors are increasingly demanding that asset managers incorporate climate risk into their investment decision-making process and explore innovative, sustainable investment strategies. As an asset manager operating during this critical time, how can you better demonstrate your commitment to sustainable investing to investors and partners? One strategy to consider is content marketing.
Sustainable investing is in its infancy, and many hurdles remain before it can achieve widespread adoption. Content marketing such as blogs, videos and podcasts offer the opportunity to dive deep into these challenges, fully explain your unique approach to sustainable investing and ultimately build trust and credibility. Read on for a few tips on how to leverage content marketing in support of your sustainable investing agenda:
Know your audience
Keep in mind that your investors are likely to be at different stages of the sustainable investing journey. One one hand, you may have investors well-versed on the intricacies of sustainable investing who are interested in niche strategies, such as mitigating water risk or protecting biodiversity. On the other hand, some investors may be dipping their toes into sustainability for the first time and are more interested in exclusion strategies.
It's important to understand where your investors are on this spectrum and focus on meeting them there. Creating blog content that speaks directly to the questions that investors may have as they seek to learn more can help you become a trusted resource.
For example, check out this recent guide to environmental, social and governance (ESG) investing from client Janney Montgomery Scott that offers a great overview of the ESG landscape for clients that may be new to this type of investing.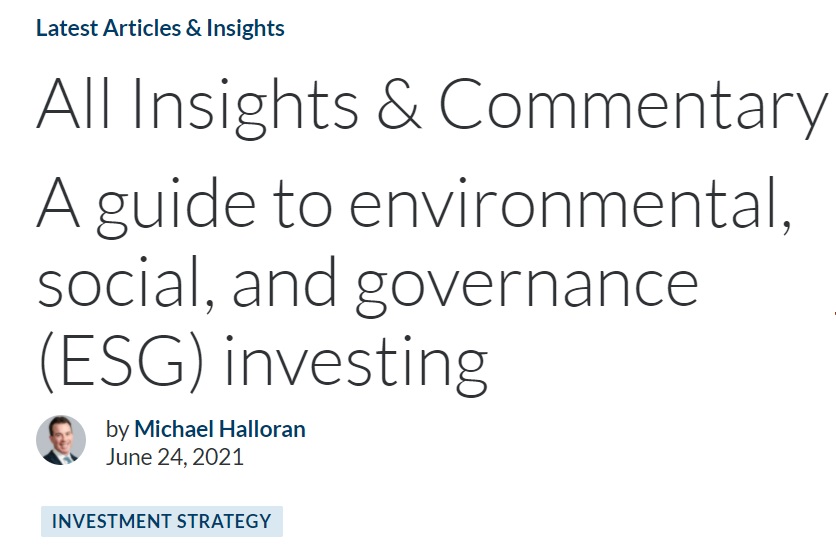 Leverage partnerships
There are a plethora of sustainability-focused think tanks and other organizations dedicated to educating and providing the latest research on climate change and other environmental issues. Explore how you can build relationships with these sustainability leaders and leverage their expertise to help educate your clients in the form of co-branded content (e.g., webinars, panel discussions, podcasts and more traditional blog posts). Working closely with recognized leaders can go a long way toward enhancing credibility in a nascent and rapidly growing sector.
Ceres, a leading sustainability nonprofit and Gregory FCA client, regularly conducts educational webinars with financial industry and government leaders on timely topics such as building a water-smart board and financing a net-zero economy.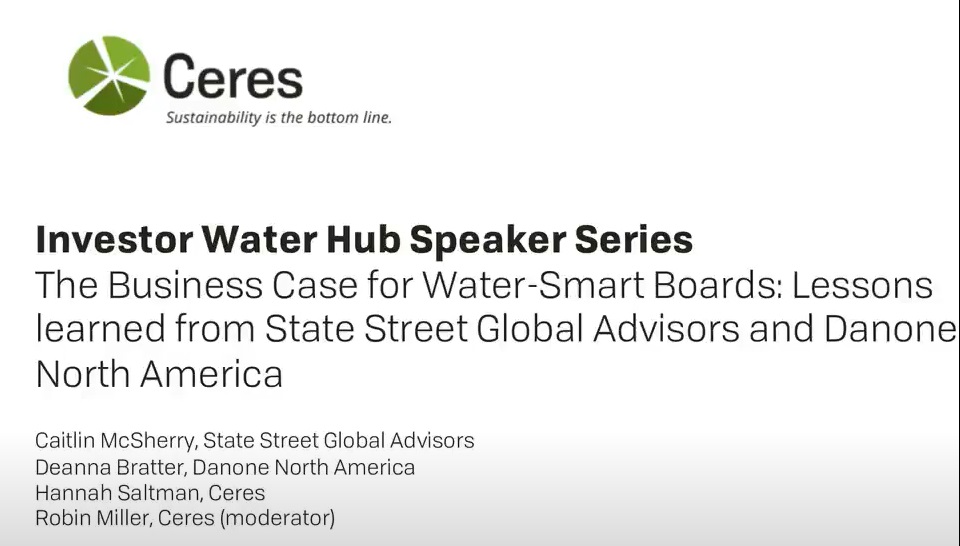 Be authentic
As interest in sustainable investing has grown, so has suspicion of greenwashing and other smoke-and-mirrors efforts that some financial services firms employ to appease investor demands for ESG solutions. To demonstrate your true commitment, it's crucial that you come across as authentic. That's why content can be such a powerful tool for promoting sustainable investing strategies. Long-form content gives you the space and time to dive deep into the complexities of an issue, thoroughly explain your approach or have an educated conversation on a topic, leaving little room for doubt about your authenticity.
Client Qontigo leverages its Sustainability Think Tank to regularly produce long-form content on timely ESG & sustainability topics, as well as offer insight into the methodology behind its indices, including the STOXX Paris-Aligned Benchmark Indices.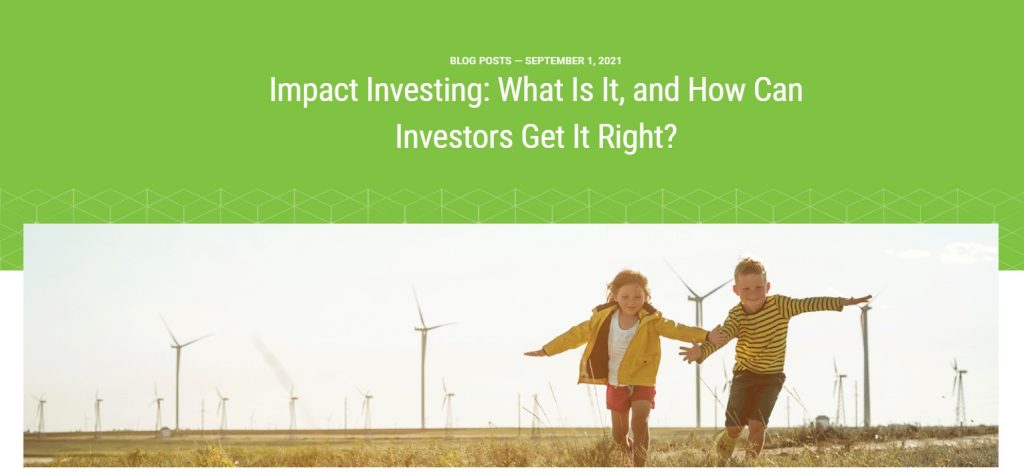 The push for sustainable investing is only going to intensify in the coming years as we work to decarbonize and build a more sustainable planet. Financial services firms that not only commit to being part of the solution, but successfully demonstrate this commitment are likely to be well positioned in the sustainable economy of the future.