CES is one of the biggest opportunities you'll have all year to make your product and your company known.
The only trick is standing out among more than 3,100 consumer electronics companies, most of them vying for the attention of the 4,700 media registered to attend this year.
Earning their attention can be tough, but by understanding how reporters work and how you can help them do their job, you can open more opportunities.
After more than a decade of attending CES, I've seen a lot of different strategies for getting in front of reporters at the show. Here are six of the best ways to get noticed and earn media coverage at CES.
1) GIVE THE MEDIA A GREAT VISUAL
Everyone always says the same thing when I tell them I'm at CES: What are you seeing? Show me some cool photos!
The media knows that the best way to bring CES to consumers is to show them cool stuff. Sure, they'll also need words to describe what viewers are seeing, but for the most part, they want to take the photo or video, and run with it.
If you exhibit your product in a visually interesting way, have a device that's unique (what some media like to call wacky or weird), and you're attending one of the CES pre-shows (see below), there's a good chance you'll capture the media's attention early.
2) LEVEL THE PLAYING FIELD WITH PRE-SHOW EVENTS
If you want to get in front of major media early, your best bet is the pre-show events: CES Unveiled Las Vegas, Pepcom Digital Experience!, and ShowStoppers.
Big announcements from industry giants tend to take center stage in the early days of the show, and even before the show officially starts. CES 2023 coverage from Axios and other media started days ahead of time.
If you're not LG or Samsung, you can still earn early media coverage with some good visuals and a compelling story at the pre-show events. These events gather top reporters in one place, and put you on even footing with every other exhibitor for one night. Everyone gets the same nondescript booth space, leaving the focus on the products.
Make a good impression with the reporters in attendance and you could land some valuable early coverage that could drive more traffic to your booth when the show officially begins.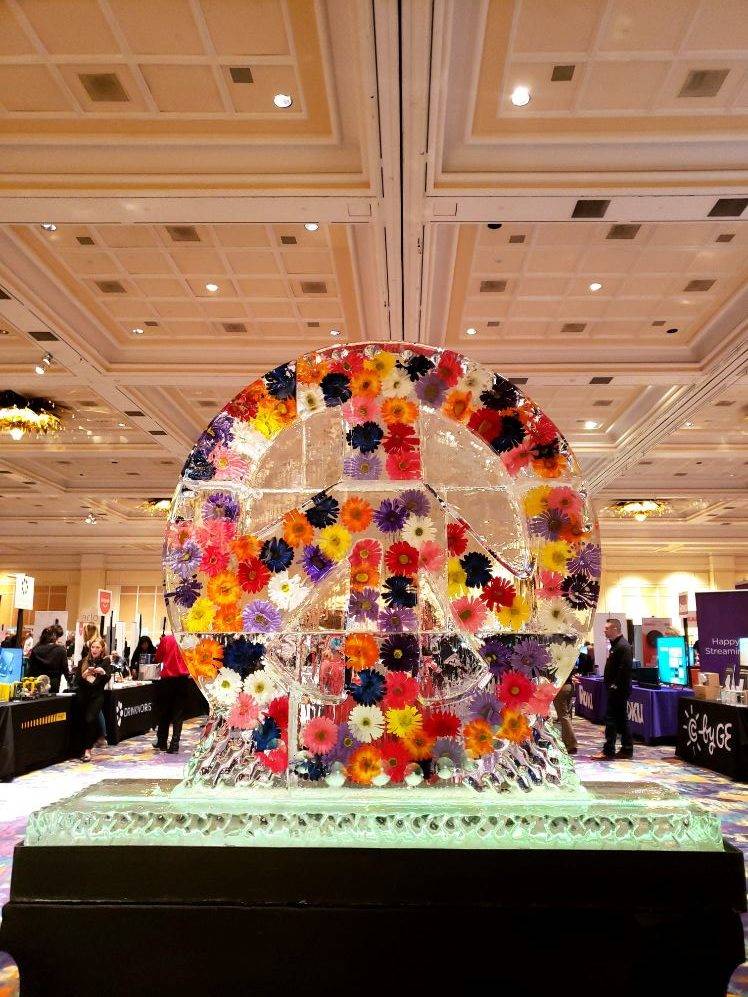 3) UNDERSTAND HOW DIFFERENT MEDIA MANAGE THE SHOW
Day one is always about central hall. All the big companies are there: Samsung, Sony, LG, Panasonic. It has all the gigantic and razor-slim TVs, smart appliances, VR headsets, drones, and voice-enabled gadgets. That's where major media will spend their time.
But you also have opportunities with media like The Verge and CNET, which typically send multiple reporters to cover the show. So while many media are tied up in central hall in the early days, others are fanning out to all the halls. Be ready for influential reporters to drop by at any time.
Note also that while some media are looking to cover every gadget, others will spend their time going in depth on just a handful of interesting products. Figure out where your best opportunities lie.
And don't get nervous if you don't have a calendar full of media interviews before the show. Some reporters schedule appointments and others leave their calendars open. It doesn't mean you don't have opportunities. Patience can pay off later in the week, when reporters set out to find products that deserve more attention.
4) ABD: ALWAYS BE DEMOING
One year I came across a booth with some interesting looking speakers. After chatting with an exec from the company for a few minutes, he was nice enough to demo the product for me. Or at least he tried.
There were probably 30 Wi-Fi-enabled speakers in the booth, each with its own network. When he opened his phone settings to select the Wi-Fi for the speaker he was showing me, he had difficulty remembering which network belonged to which speaker.
I waited patiently for about 10 minutes, then excused myself. Hey, stuff will go wrong. Luckily I wasn't a reporter or important buyer.
Always triple check that you and the tech are ready when your number is called. First impressions, right?
Also be prepared to talk about the tech behind your product – some media will be looking for a deeper dive on what's driving a trend, like new industry standards or breakthrough materials.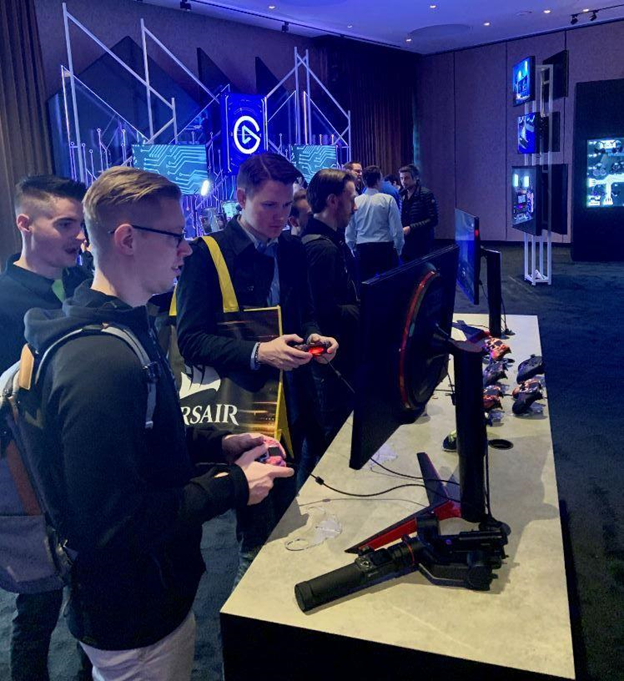 5) CONNECT WITH THE THEME
This year, CES has a theme for the first time: how technology is addressing the world's biggest challenges.
If you can link your products to that theme and tell a compelling story about how they solve a particular global challenge, you could increase your opportunities with media. We've seen clients have success in the past by grouping themselves with similar but noncompetitive products to offer the media a trend story. This year the conference comes with a trend built in.
Don't stretch too far if there's not a clear connection, but if you can articulate how your product is changing the world for the better and how it improves the lives of millions of people, that could give the media all the reason they need to cover your product.
6) HAVE HELP ON THE HOMEFRONT
It's impossible to see everything at CES, and it's important to keep tabs on stories about your products in the media, how competitors are doing, conversations in your space, and other takeaways.
Having someone back at the office scouring the web for the latest, as well as identifying relevant reporters and conversations on social media is vital in our efforts helping clients.
This allows the team on the ground to act and react as opportunities arise, and in some cases, set up appointments on the fly or later on during the show.
HOW TO GET MEDIA COVERAGE AT CES
Put these strategies into action to up your visibility at the show and increase your chances of connecting with reporters.
One bonus tip: Work with a PR firm that knows the reporters going to the show, what they look for, and how to get in front of them. While you're spending time preparing for CES, your PR firm can be making connections on your behalf, and continue those conversations well beyond the show to build on your momentum.
Have questions? Need help? I'll be on the show floor. Get in touch on Twitter and I'll try to stop by your booth.