When I first started at Gregory FCA nearly six years ago, ETF launches were still a relatively novel event and considered newsworthy in their own right. Since then, the ETF market has become increasingly saturated as retail investors, advisors and institutions alike continue to recognize the many benefits of the ETF structure. 
In fact, 2020 was a record year for ETFs. The industry saw an impressive $507.4 billion in inflows, 55% higher than 2019 levels. 
What does this mean for ETF issuers? For starters, simply having a great product is no longer enough. Even the most established players in the ETF space cannot rest on their laurels and assume that prior success alone will lead to a profitable product launch. Additionally, new entrants to the ETF market need to work harder than ever to make their funds stand out and capture investor interest from the get-go.
The bottom line is that ETF launches live and die by their PR and marketing plans. ETF issuers looking to maximize their fund launches in 2021 should start by avoiding the following marketing blunders: 
1. Planning communications in a silo. There are many parties involved in the rollout of a new ETF — compliance, sales and distribution, PR and marketing, and many more. It's crucial for these teams to cross-pollinate communications and deliver a consistent narrative to the marketplace. For example, the messaging used on your website should closely align with the messaging in your marketing materials such as fact sheets, investor guides, sales presentations, social media posts and pitches to reporters. All of these materials should be submitted to compliance well in advance to ensure they are ready to go when the product is live. An ETF launch is a complex machine that will only be successful if all the cogs are in place and working together. 
Pro tip: Develop a key messaging document outlining the main themes surrounding the launch and share with key stakeholders so everyone is working from the same playbook. From there, tweak the messaging as needed to appeal to more specific audiences (advisors vs. consumers), media channels (mainstream vs. ETF industry trades) and platforms (Twitter vs. LinkedIn).
2. Misidentifying or under-preparing key spokespeople. An ETF launch is only as strong as the spokespeople telling its story. When selecting spokespeople, identify individuals who are comfortable discussing the fund's methodology, as well as the broader inspiration for launching the fund and how it ties in with the news of the day. Keep in mind, you may need more than one person to effectively communicate the full story. For example, when Gregory FCA helped launch the Procure Space ETF (ticker: UFO) in 2019, we utilized three key spokespeople from the ProcureAM team to maximize exposure for the fund — one to speak to the investment case and inspiration for the fund, one to speak to the broader firm mission and state of the ETF market, and one to speak more in-depth on the index methodology and timely space industry trends. No matter who you choose as spokespeople, it's essential that they go through rigorous media training in advance of the launch so they can confidently and effectively communicate key messages in any interview format.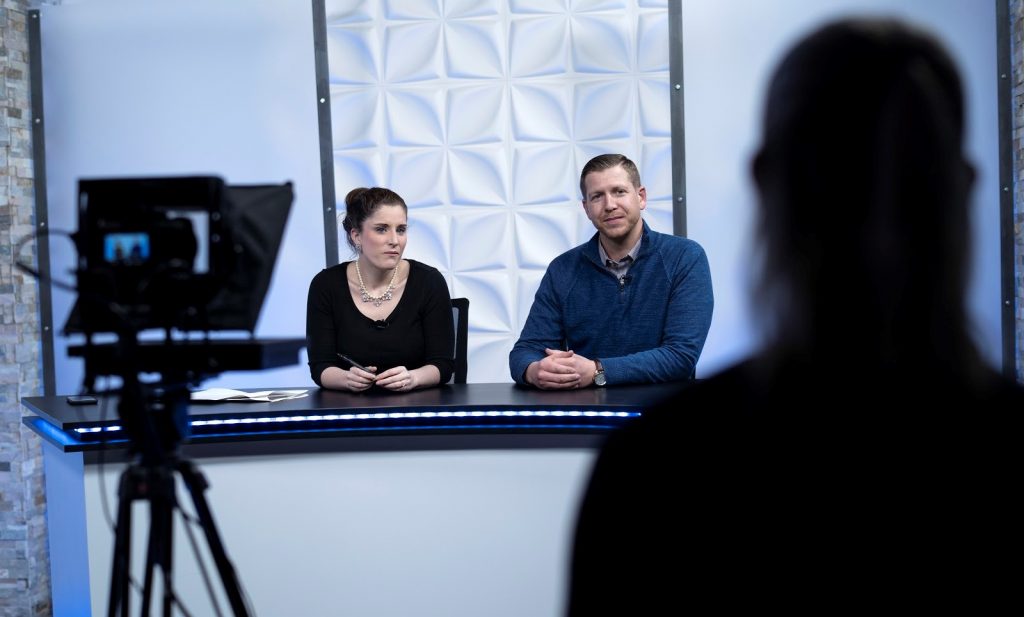 Pro tip: Ensure key spokespeople will be available to speak to the media on the days surrounding the launch. Willingness to promptly jump on a phone call can make or break a high-profile media opportunity. 
3. Failing to educate. Every ETF launch is an opportunity to educate investors not only on the fund, but on the value of investing with your firm over others in the market. Think of your website as an investor education hub and populate it with rich content to help people better understand the fund's methodology, the market it tracks, the competitive landscape and the expertise of the team behind the products. Aim to have a deep archive of content posted on the site and ready to go for the launch. After all, one of the goals of launch-day communications is to lead potential investors back to your site for more information on how to invest. You want to strike while the iron is hot. And remember: People consume information in a wide variety of ways. Try diversifying content across a spectrum of mediums (e.g., an explainer video on the fund's methodology, a podcast with industry experts discussing the state of the market or sector it tracks, a white paper or e-book outlining the competitive landscape, etc.).
Pro tip: Check out these examples of Gregory FCA clients that turned their ETF websites into research hubs and educational resources for investors: Amplify ETFs, GraniteShares and ROBO Global. 
4. Limiting the universe of media opportunities. When it comes to media outreach surrounding an ETF launch, don't be afraid to think outside the box. There is a universe of well-known outlets and reporters that frequently cover ETF launches; however, limiting proactive media outreach to those publications alone is a mistake. Consider getting in front of local outlets, advisor trades, sophisticated investing publications, mainstream personal finance outlets and/or entrepreneurial-focused media. Not every outlet will cover ETFs specifically, but there could be opportunities to secure more in-depth thought-leadership opportunities on the overall themes behind the fund. At the end of the day, it's all about generating consistent exposure wherever your target audiences may be turning for information.
Pro tip: This is when it can come in handy to have several spokespeople on deck delineated by the topic, industry or audience they are comfortable speaking to. Being able to quickly direct a time-sensitive media opportunity toward the appropriate spokesperson can go a long way in building a relationship with the reporter. 
Having a sound PR and marketing strategy in place for your ETF launch can make the difference between your fund rising to the top and ending up in the ETF cemetery. At Gregory FCA, we are here to help pave the road to success.