Welcome back, basketball  fans. While you may have your eye on your office bracket, there's a different kind of madness going on that should have you glued to your TV. No, we're not talking about which Cinderella team is advancing in the Tournament; we're talking about the headlines making news on a weekly, daily and hourly basis that have us constantly re-exploring the media landscape to help our clients better tell their stories.
There's no doubt you've seen it. Headlines featuring President Trump's latest comments occupy front pages on a daily basis. Commentary on policy changes appears left and right. We scroll through the latest geopolitical news impacting markets and make note of the latest and greatest investment trends investors should know.
We're left with one major takeaway: If you want to be in headlines, think the way the media thinks. Fold your story into the news of the day and your story will be heard.
So here it is, our bracket of the top 16 storylines driving news in 2017. Which storyline do you think will dance to the finals? Tune in next week to find out.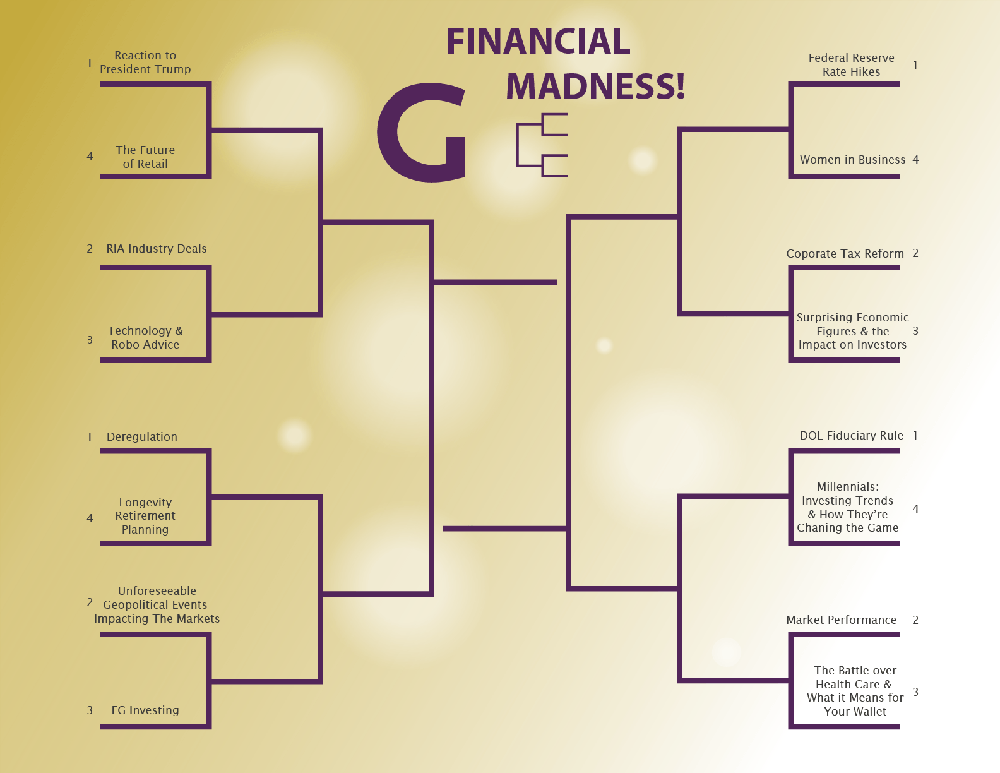 ​