Among the Hispanic and Latino communities, resources are often limited when it comes to managing finances. Learning how to create a budget, save and invest doesn't tend to be seen as a high priority. Unfortunately, financial advice is a foreign concept, believed to be a concern only for those who make a lot of money. 
The lack of both demand and resources has created a vicious cycle that spirals amid the Hispanic/Latino community, leaving us underrepresented and often uninterested in being financially savvy. A few outlets are trying to make a difference — such as CNBC, which produces the e-newsletter, "Dinero 101" — and some apps aim to help native Spanish speakers with budgeting. But there's still extensive work to be done, and this National Hispanic Heritage Month (Sept. 15 to Oct. 15), we are stepping up to the plate. 
At Gregory FCA, we're intentional about how our business can impact these communities. We're positioned to serve national and international clients, helping them reach both local and global audiences to tell their stories. Our employee base understands the unique needs of these different audiences and is deeply committed to helping our clients engage with them in a meaningful way. Whether it's a simple translation or a complex campaign, we lean on each other and champion our clients to push through barriers.
What's it like to be a bilingual communicator?
María Daniela Lynn:
Ever since I was young, I've had a passion for different languages and telling stories. I was born in Buenos Aires, Argentina, and lived in Querétaro, México, before coming to the United States around the age of four and learning English in school. I've always hoped that my passion for my native language and culture could positively impact my work, making a difference for my clients and colleagues. 
I'm happy to say that since the inception of my career in public relations, I've been presented with so many unique opportunities to help tell my clients' stories and add value to the teams I've worked with. For example, I've been able to help connect underrepresented communities to media outlets, as well as help inform the public of systemic issues impacting those communities. As a result of telling their stories, positive changes have occurred.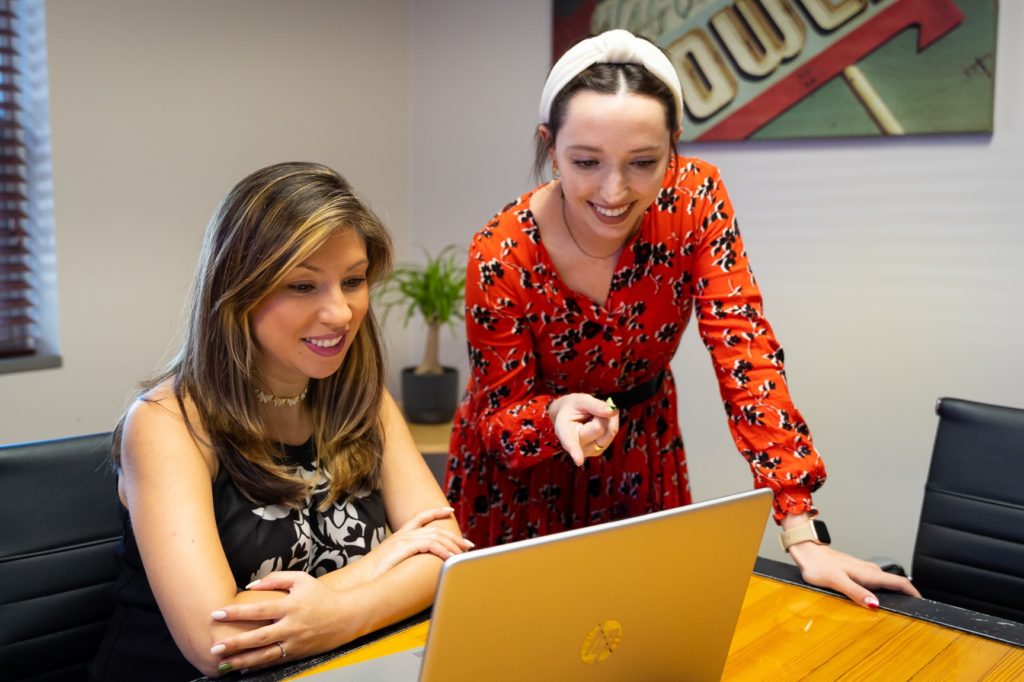 Being a Spanish-speaking and Latin American cultural resource to Gregory FCA employees and clients is one of my proudest career accomplishments. I'm grateful to be part of an organization that's committed to prioritizing inclusivity and telling stories from as many perspectives as possible, and I'll continue to do what I can to help.
Mónica Estrada:
I was born in Colombia and moved to the United States when I was 13 years old. The transition was difficult, as I felt deeply rooted in my culture. Nine years later, when I started my career at a major TV news outlet, being one of the very few Spanish speakers in the company felt like a tremendous responsibility. 
How could I stay true to my heritage in an industry where my community was not the number-one story? It took an emotional toll on me. Eventually, I learned that providing guidance on how to pronounce a Hispanic name correctly or accurately spell a Latin American country on a lower-third graphic made a huge educational difference for my team and the company's viewers.
Now that I've transitioned into the world of public relations, I've become a resource for my teammates and clients when further understanding is needed. Whether providing a translation or explaining the Hispanic/Latino community's financial planning needs, I can be a fresh voice in the company.
As PR representatives, we want clients to feel understood and represented. I'm extremely proud to be a point of contact for any clients that would like to partner with Gregory FCA in making financial resources available to Hispanic and Latino people.
Making a lasting impact
One question persists: How do we break the cycle of lacking financial resources and knowledge within Hispanic/Latino communities? The simplest answer can be summarized into two important actions:
Inform these communities, shattering the idea that financial advice is only available to wealthier individuals.
Support startups that plan on offering their services to Hispanic/Latino audiences.
At Gregory FCA, we serve many clients that have Hispanic leadership or audiences with a significant percentage of native Spanish-speakers, including Brainvest, Octavia Wealth Advisors, 1031 Crowdfunding and American Paradigm Schools. We stand ready to partner with other organizations that offer resources to the Hispanic and Latino communities and seek to make a greater impact. Our focus includes connecting our clients with the right outlets so their target audiences can learn more about their missions and offerings. 
This is the beginning of the end to the underrepresentation that is preventing growth for so many Hispanic and Latino people. For that, we are extremely proud to be part of this team!
If you're interested in learning more about how Gregory FCA can help, please contact us!