We flagged down the truck driver and helped him unload a crate marked fragile that contained a quarter-mile-long spool of flexible glass. After pushing the crate through the back halls of a San Francisco hotel in search of the service elevator, we lined up behind a sea of housekeeping staff for our ride to the fifth floor, where we would unveil the world's thinnest, toughest glass.
Tasked by client SCHOTT with earning tier-one media for its new flexible ultra-thin glass, we set up a demo day in San Francisco with another stop in New York a week later. We were working with U.S. and German executives who were in the middle of traveling between Asia, the U.S., and Europe, so the timing was tight. We worked from the back halls of a Union Square hotel to the international headquarters of CNN to arrange one-on-one meetings with reporters and analysts who could share our story to a range of audiences, including TIME, CNET, MIT Technology Review, and CNN.
Hundreds of companies are planning to launch a new product, material, or service , and right now they're thinking through all the ways to make a big splash and drive sales. The media is one of the best vehicles for doing so. Let us show you how we did that to help SCHOTT gain visibility and hit its goals. At the same time, we'll show you the road map for how to reverse engineer these results and hack the news cycle for your own launch.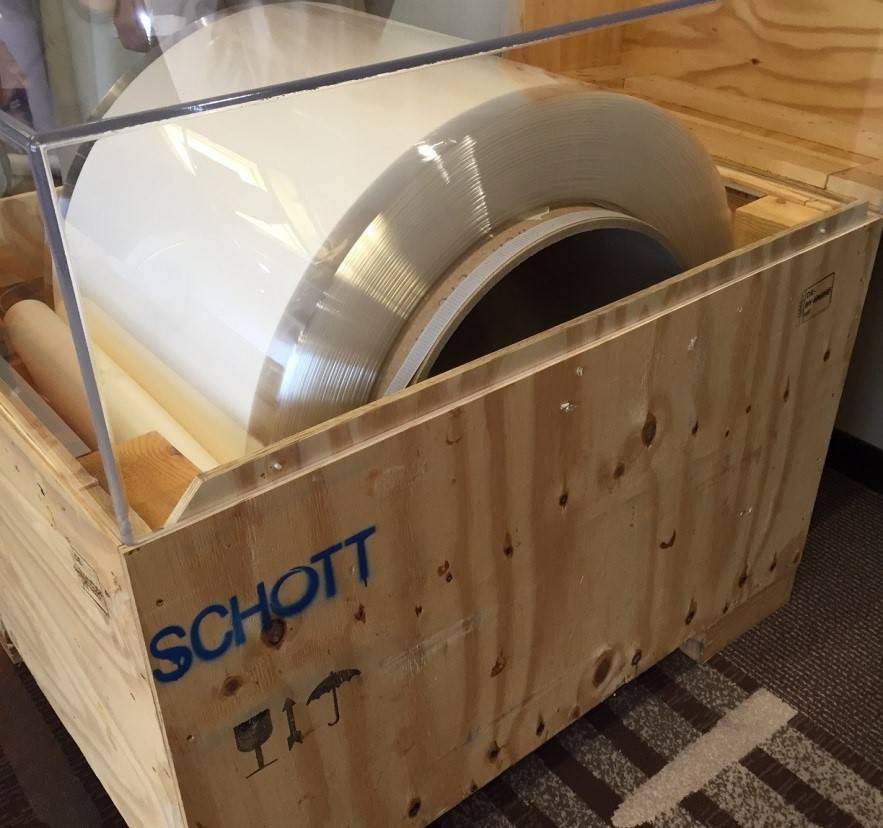 How to tell the story of a new technology
Like any good PR team, we know a winner when we see one. SCHOTT came to us early this year with its ultra-thin glass, a truly stunning new material that appeals to a range of audiences. We immediately wanted to go on the road.
Flexible glass has been talked about for its potential to enable next-generation electronics across a range of markets, including mobile devices, wearable tech, semiconductors, and more. In the mobile space, this new material could potentially help SCHOTT compete with global companies like Corning in particular markets.
Our goal was to let companies in the global consumer electronics and display markets know that SCHOTT created this material, was accelerating flexible materials development ahead of other companies, and was making the material available to manufacturers. The strategy was to tell this story through tier-one media to reach the greatest number of people, add credibility to the story, and generate buzz. We would do this by putting the material in the media's hands to elicit the same awe-struck reaction we had.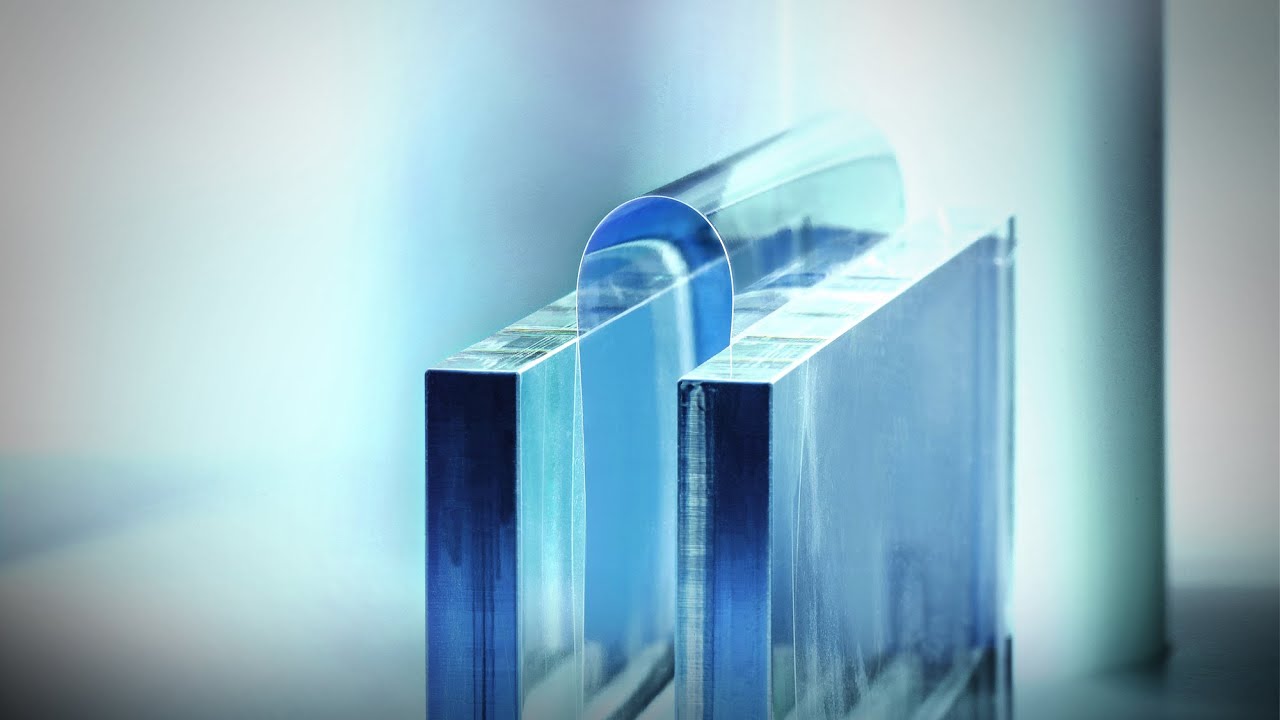 PLAY VIDEO
The 6 elements of a successful product demo
A lot has to fall into place for a successful demo, from winning client buy-in to planning the logistics, availability of media, and execution on the part of the PR team. But when done right, a demo puts your technology in front of the right audiences at the right time. That's exactly what we did with SCHOTT's ultra-thin glass.
Some key points to keep top of mind when planning a demo:
First, timing is always an issue. You need to pick a timeframe where you can own the day (unless some unexpected breaking news occurs). If you have to compete for the media's time, you lower your chances of bringing them in for the demo.
Second, you need a strategic location, which can get complicated. Moving a quarter mile of flexible glass is not as easy as throwing the spool in an SUV. You want to make access to the demo easy for media, so pick a city and place where they can easily find you. We targeted the cities with the highest concentration of tech and mobile media: San Francisco and New York. We then booked a hotel meeting room for an easy-to-find meetup place for journalists in San Francisco. And prior to our meeting with CNN in New York City, we had to work with SCHOTT and CNN to arrange for unloading, fill out paperwork, and work around very specific timelines for security and logistics.
Any good story requires a plan to target and attract media that reaches your audience. This was a tech story that applies to manufacturing, materials science, mobile tech, business, and more. San Francisco and New York were no-brainers for us. Want broadcast coverage? Better have something highly visual, something people can put in their hands. Looking for national media? Your product better be used by or directly impact millions of people. Know who to approach at which media outlets. Relationships in the newsroom certainly help you decide who can tell your story most effectively.
Secure one appointment and build around it. Don't set a hard and fast date on your own. Aim for your highest target, and once secure, continue to add media that can tell the story in different ways to different audiences. Don't think that once appointments are set that they're locked in. Things come up, people get sick, and news happens, so be ready to adjust on the fly to keep the day full and make sure the story's told widely.
Fifth, provide an experience of what your technology is all about. We could let media hold and flex the glass, as well as watch machinery roll the glass up. For another demo, it might be going on the road to demonstrate automotive tech or taking the media to a nearby field to show off your drone.
Lastly, while the visual is essential, you still need to tell a compelling story. Media are looking for soundbites and how to relate this story to their audience. They aren't concerned about what the story is for your audience, but what it means for larger markets and consumers. For technology, it's also important to talk about the future, how a breakthrough or new product will reshape how we live. SCHOTT did this exceptionally well.
How to make your story a national story
SCHOTT's ultra-thin glass was the kind of thing that makes PR people giddy — an innovation that is visually awesome, addresses large and oft-covered markets, introduces something truly new, conjures visions of the future, and appeals to several audiences.
After fellow NewsHacker Mike Lizun and I had pushed the massive crate through the back halls of the hotel and rode up the service elevator, while making sure the material didn't break, we took care of details while SCHOTT prepared for the walk-through with media.
The response from the reporters and analysts was outstanding. SCHOTT scored placements in a strategic mix of media that covered the international, mainstream tech, technical, manufacturing, and other angles. Stories from these media points are shared extensively and can be syndicated as well, so one story can turn into three placements and massive social sharing. That can help the story live on and create new opportunities. In fact, as I write this, we're working on an opportunity with one of the top three broadcast outlets in the country to tell the ultra-thin glass story.
These are just a few of the major media that covered the story:
Flexible glass could bring back the flip phone—minus the T9, of course – https://t.co/0IYccP6D0y by @katabeta pic.twitter.com/Ql8uV8dDxn

— MIT Tech Review (@techreview) February 29, 2016
How "flexible glass" could change everything about technology https://t.co/5WReAoYDTs — TIME (@TIME) April 6, 2016  
Through our efforts, the stories generated massive visibility through national television, top websites, the number one tech outlet, and more. The media we placed stories with reach over 1.2 billion readers, boast combined audiences of 40 million on Facebook and almost 45 million on Twitter. This being a visual story, we also hit other platforms, including YouTube, where CNET has over 1.2 million followers.
Beyond the PR win, this effort supported SCHOTT's greater goals for this new material. Shortly after these stories ran, the SCHOTT team was receiving calls from potential customers in their target audience, including ambitious Asian consumer electronics manufacturers.
To capture the attention of top-tier media, you have to know how, when, and where that story can best be told. We found the right mix for SCHOTT's ultra-thin glass, and the results show what a great product and great story can accomplish.