Last week we published the first installment of our Q&A series discussing the professionalization of the financial advice industry with three thought leaders. Today, we bring you part two with more insight from Blaine Aikin, CFP®, CFA®, AIFA®, executive chairman of Fi360, whose firm runs the credentialing of the AIF® and AIFA® designations; Pete Maher, CFA®, the most recent past-president of the CFA Society of Philadelphia; and Cary Carbonaro, Managing Director at United Capital, a financial life management firm, and ambassador for CFP Board.
Do you believe that technology tools have an impact on the need for professional financial advice? Why/why not?
Blaine Aikin: 
Technology is essential in every profession. Technology improves the efficiency, accuracy, effectiveness, and economics of providing advice. As in medicine, technology serves to enable human advisors to deliver more and better advice.
Some advice can be delivered with little or no interaction between the client and a human advisor. "Robo-advice" is best suited for situations where the client is knowledgeable in financial matters, is comfortable operating technology, understands the need for disciplined behavior during uncertain or unsettling times, and whose need for advice is relatively straight-forward (i.e., does not require specialized or integrated solutions). Given these guidelines, the number of people who are well-suited for pure robo-advice is relatively small. Most people will benefit most from working with a skilled and trustworthy advisor who is backed by state-of-the-art technology.
At Fi360, we feel so strongly about the value of high-quality technology that we developed software to implement prudent investment practices that adhere to a high fiduciary standard of care. These tools are designed to be efficient and effective in serving clients' best interests and meeting advisors' business needs.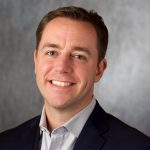 Pete Maher: 
On the advice side you have the robo advisor, which does have a positive role to play for investors with portfolios managed in an organized and disciplined fashion. But there is a flip-side. When a new vehicle or strategy starts to grow and become popular, you have a rush to the marketplace – a proliferation of product. It then becomes more important for clients to have guidance as to what tools, vehicles and investment options are best suited for their particular needs. The issue here is that an advisor will only offer clients a single version of a robo platform, leaving the client to decide on the merits of the platform. On the surface, two robo advice platforms could look very similar to the end client but in fact may produce significantly different outcomes based on a host of underlying factors. The SEC is now taking a look into robo platforms and it will be interesting to hear the initial findings.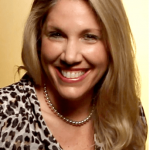 Cary Carbonaro: 
It's great there are different options with robo advisors and online risk assessment evaluations. However, nothing can take the place of a human being who is going to talk to you about your goals and needs. No quiz online can ever have an impact like a human being who has decades of experience with hundreds of clients. To me, they're two different things.
I've had clients check my work with fintech tools, compare their retirement score with how I am guiding them and that's okay.  I haven't been replaced yet and I doubt I ever will be!
What is something your organization is doing to help "professionalize" the business of financial advice?
Blaine: 
Since our founding in 1999, we have been working to raise the level of professionalism in the field of financial advice. We educate advisors about what is required of investment fiduciaries by offering the AIF®, AIFA®, and PPC designations, equip advisors to implement fiduciary practices through our Fiduciary Focus Toolkit, facilitate professional development through our marketplace research and continuing education, and foster interaction among financial professionals through our annual conference and networking opportunities. We are also well known for our thought leadership on investment fiduciary matters.
Pete: 
There's a lot of thought leadership at the CFA Institute advocating for common fiduciary standards and a more well-defined definition of a financial advice professional.
If you roll back the clock 20 years, the broker disappeared as equities began to trade in decimals, leading bid-ask spreads and hence commissions to collapse. Almost overnight, the broker became the financial advisor, and titles became quite meaningless before regulators could take any action. Clients deserve to have the ability to understand the minimum level of care they are entitled to, and today's environment presents an ongoing challenge for them. The CFA Institute advocates for financial advice professionals who do not act as fiduciaries to call themselves salespersons, not financial advisors. This simple clarification would be very valuable to retail investors.
Cary: 
CFP Board raises the bar for all of us by creating and updating a high set of standards. You see it in the Department of Labor work it has done and our pledges toward ethics, examination, experience, and education. We also have the Center for Financial Planning, which promotes diversity in the profession, encourages workforce development, and builds a body of knowledge from academics and industry veterans. You have to remember, our profession is still very young.  It's super young. That's why we're creating all of this as we speak. It might take time for people to recognize the financial planning profession as they would a doctor or an attorney. But, I expect it to happen in my lifetime.
Where will the industry be in 5 years when it comes to a fiduciary standard and designations that are seen as the professional standard?
Blaine: 
Prognostication is rarely easy; however, I believe it is safe to say that a fiduciary standard of conduct will be evermore deeply ingrained in the field of financial advice. Recent regulatory developments are certainly moving in this direction but they are not the most important drivers of this irreversible trend. Two more compelling reasons are that (1) consumers overwhelmingly want their advisors to be held to high standards of ethical and competent conduct and there is rising consumer awareness that they should seek a fiduciary advisor, and (2) most advisors want to serve their clients' best interests, are aware of why the fiduciary standard is important, and recognize that business practices grounded in fiduciary principles lead to more lasting and mutually beneficial advisor-client relationships.
Organizations that grant and uphold the leading professional designations or serve as membership organizations for designees are united in their support for standards of professional conduct that include fiduciary accountability. Fi360 is proud to publish Prudent Investment Practices handbooks that substantiate the standards of fiduciary conduct for investment advisors and others who have investment fiduciary responsibilities.
Pete: 
The CFA charter will continue to be the standard for investment management professionals. An increasing number of advisors have also earned the right to use the charter. More importantly, a consensus on the common fiduciary standards within the next five years would be terrific, yet may be a bit optimistic based on the input and involvement of so many diverse sets of stakeholders across the industry. Regardless, the CFA Institute will continue to advocate for investors. As charterholders, we are required to raise the level of competence and professionalism in the industry not only for our own benefit, but for the ultimate benefit of society.
Cary: 
I'm quite sure the CFP® certification will continue to be the gold standard. I hope there are fewer designations over time, as well. And, of course, I hope the fiduciary rule is passed, not only for 401(k)s, but for everything. All of a client's money should be subjected to a fiduciary standard. The fact that the fiduciary rule is only covering retirement plans make zero sense to me. It should cover advice, your investable assets, and everything involved around guidance and investments in someone's financial life.