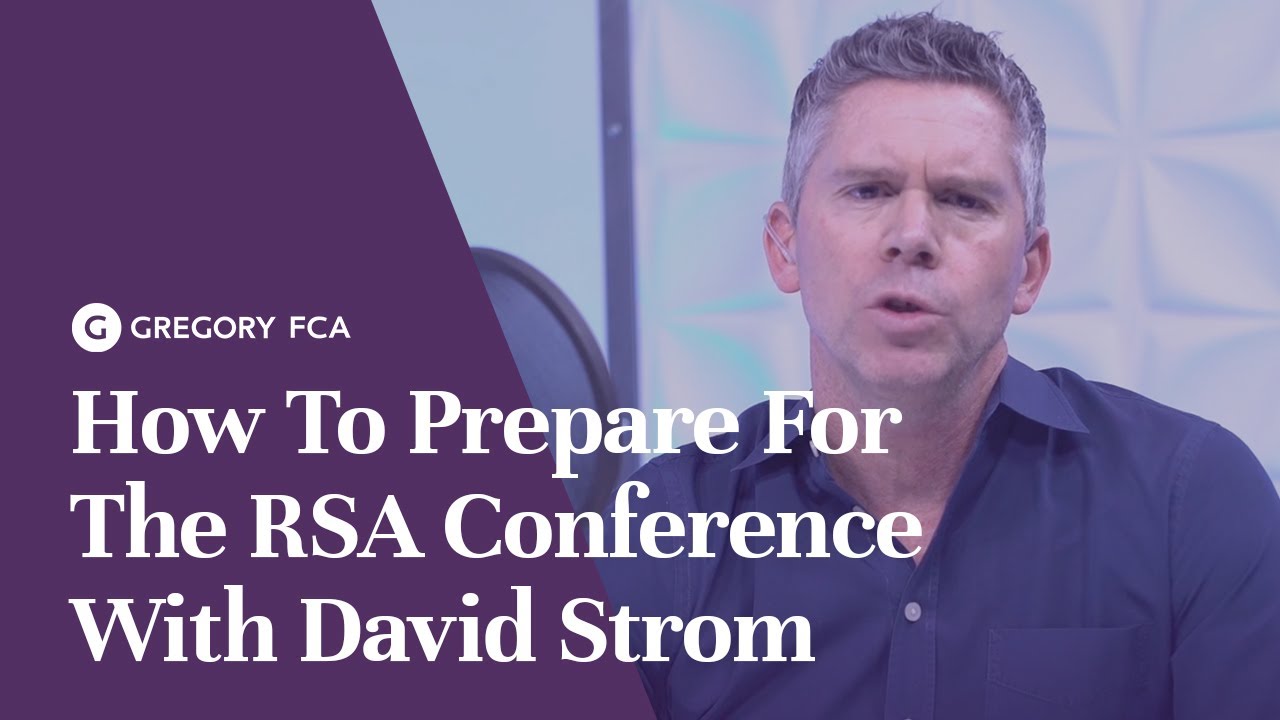 PLAY VIDEO
RSA, like many tech shows, is a battle for attention.
With 50,000 attendees, hundreds of companies showing off their products and services, and reporters' finite schedules, if you want to catch the media's attention, you have to be smart about how to maximize your chances.
We asked David Strom, a veteran of the show and curator of the Inside Security newsletter, how to do exactly that. Here's what he recommends.
Should you release news or research at RSA?
David's short answer: No.
"Don't wait for the show to happen. If it's really newsworthy, it's going to be even more newsworthy right now and it's not going to get lost in all the hubbub of the show," he says.
The same thing goes for demos — get your product in front of cybersecurity reporters now instead of waiting for the show.
How can you catch a reporter's eye at RSA?
David offered a few dos and don'ts:
Don't stalk the press center. "It smacks of desperation."
Do prepare case studies in advance. "The juicier the case study, the more I'm going to be motivated to write about you."
Do contribute to the conference blog. "I read the conference blog, and if there's something of interest there, I'm going to link to it or point to it from my newsletter."
Don't try to fill reporters' schedules too early. "The first [RSA meeting request] came across my inbox on January 2, which is crazy because the show is months away. There's no way I'm going to fill my schedule that far in advance."
Do match technical reporters with technical experts (not marketers). "Try to restrain yourself from having just marcomm folks making appointments."
Do pay attention to the keynotes, which should get more coverage. "[RSA] really made an attempt at diversity with their keynote speakers. … They also have two tracks, which allows you to have a lot more of them."
Do start building relationships with 5 key reporters. "Hope that you can meet with them at BlackHat or some other show, or maybe even wait until next year's RSA. If your reporter's in the Bay Area, all the better; schedule time to visit them at another part of the year when they're less busy and there's less competition for their time, but only if you have real news to tell."
What trends will rise above others at RSA 2019?
Many topics are on the agenda, but a few stand out to David:
Cryptomining. "It continues to grow."
Nation-state attacks on private businesses. "They're doing industrial espionage and trying to steal information as opposed to just financial exploits."
Leaky cloud storage repositories. "We've seen [this happen with] AWS S3 repositories, and in the last couple weeks we've seen a lot of elastic search exploits and data leaks, so that's going to continue to grab headlines."
Heading to RSA? Contact us to talk through your strategy and how to improve your media and content plans this year.