Welcome to the Media Proxy, your source for data, advice, and insight on how cybersecurity companies can get better results from their PR and marketing.
Keep scrolling for:
Kelly Jackson Higgins of Dark Reading on trends she's tracking and what makes a story — or bylined article — right for Dark Reading
The most engaging stories of 2020 and what you can learn from them
5 ways to level up your PR and marketing this year

1. Q&A with Executive Editor of Dark Reading
Kelly Jackson Higgins is Executive Editor at Dark Reading, one of the go-to publications for everyone from CISOs to security researchers to technology specialists.
She was kind enough to answer a few questions on what she's focused on, what Dark Reading looks for in contributed content, how Dark Reading differs from other media, and more.
What major cybersecurity trends or stories are you interested in right now?
"I've been reporting on nation-state threats for many years, and the recent SolarWinds campaign has been a reporting priority for me as well as my colleagues here at Dark Reading."
"I've also been tracking and reporting on the evolution of security operations, especially in the wake of the pandemic, and the security fallout of rapid cloud adoption and shuttered physical offices."
What do the best contributed articles you publish have in common?
"They often come from well-known or respected industry leaders who have a strong opinion or perspective on a topic in their wheelhouse."
What's the difference between a story that's a good fit for Dark Reading vs one that would run in a business or technology focused publication?

"Dark Reading stories speak to the security professional and the security industry, and that includes the business side and the technologies. Our goal is to help security pros do their jobs, make decisions, and understand what the latest threat or security technology means to them, what they can/should do about it, etc."
Read the full interview with Kelly to see her book recommendations, and what she expects to be the major topics in cybersecurity in 2021.
2. Most engaging stories of 2020 and what they tell us about 2021
In a year where major news broke seemingly on the hour and December alone had enough major cascading cybersecurity stories for the entire year, these five got some of the most engagement.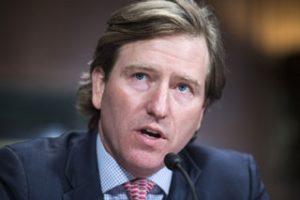 Trump fires head of election cybersecurity who debunked conspiracy theories — NBC News — 297K interactions — November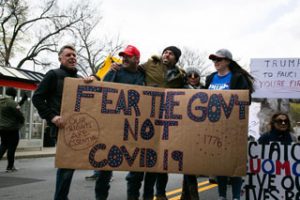 Security Researchers Say The Reopen America Campaign Is Being Astroturfed — Forbes — 251.4K interactions  — April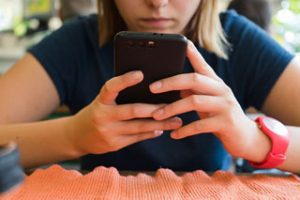 Guy Who Reverse-Engineered TikTok Reveals The Scary Things He Learned, Advises People To Stay Away From It — Bored Panda — 240.4K  interactions — June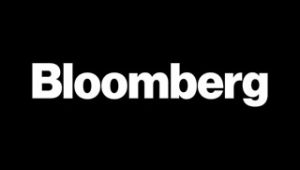 Putin Ordered 2016 Democratic Hack, Republican-Led Senate Panel Says — Bloomberg — 232K interactions — August
takeaways
Major themes drew major engagement. The most engaging stories closely follow the big themes of the year. Politics and the election. COVID and the related shutdowns. TikTok and the threat of China and Russia. Some, like the election, could have been foreseen (and prepared for) last year while others were complete surprises (covid). What major media themes can you predict for 2021 already?
Breaking news gets shared. Each of the stories above was a breaking news story. If you want to put your company in the best position for engagement, you need to evaluate your rapid response program. Have you been able to get your experts in touch with media fast enough? Are your subject matter experts media trained and ready to provide thoughtful and interesting comments to media on extremely tight deadlines? Have you been able to convert on breaking opportunities? If not, it might be time for a revamp in 2021.
Context matters. Nearly all of these stories have political undertones. Two are directly about the president and two related to political issues. The TikTok article focused on the dangers of a fast-rising, ubiquitous app. The broader the appeal of the topic, the more likely you are to interest major media, and the more likely readers are to share it.
3. 5 ways to overhaul your campaign in 2021
We learned a lot in 2020. Maybe too much. So we boiled all the lessons down to five timeless pieces of PR advice that can help you elevate your efforts in 2021.
1. Don't go silent on social.
When a story as major and serious as the coronavirus outbreak hits, it might seem like the right move for brands to stay silent on social media. And sometimes that is the right move. You obviously want to err on the side of sensitivity and avoid any suggestion you're leveraging a situation for any gain. But you can look at how your customers and audience are talking online and try to reflect that. You don't want to totally change your voice, but if you typically take a more casual or funny tone, you might take it down a notch or scale back your cadence.
2. Make the most of virtual events.
The days of crowded exhibit halls are still a ways off, but for now, virtual conferences offer opportunities to contribute to conference blogs, livestream your presentation or create a video series, and drive the conversation on social media.
3. Create research reports that give media something different.
Give reporters data that they can't find anywhere else, like server logs, threat data, or information from your own network and monitoring tools. Narrow your focus to a particular vertical or threat that deserves more attention and a closer look. Look at what your competitors are doing with their reports and make sure you're doing something fresh and different.
4. Level up your content strategy.
What content resonated most with your audience last year? What opportunities do you have to better distribute content to existing and new audiences? What outlets are ideal targets for a contributed piece from one of your experts? Now's the time to plan and set goals. 2021 will be the battle for the inbox. What's your strategy to win the morning, noon, or nightly email?
5. Look to data.
Comb through internal data that you're willing to share for any stories that might interest reporters or cast new light on an existing story. Design surveys to uncover new and interesting insights both for your target audience and reporters. Or even use third-party data, possibly combining multiple sources, to tell a new story. 2021 is the year to dial up the analytics and tell a data-driven story.

If you have a PR, content, or social media challenge, email mike@gregoryfca.com and let's schedule a one-on-one to talk through.
The Media Proxy is brought to you by Gregory FCA, a cybersecurity PR, content marketing, and social media firm.