The explosive growth of esports demands an entirely new approach to public relations. Millennials and Gen Z receive news and information in brand new ways. The industry itself relies on an under-the-radar network of digital sources, most of which are unknown to traditional public relations firms. 
As participants and players in the esports revolution, Gregory FCA's staff of esports professionals know the industry's potential and opportunities. In fact, Gregory FCA represents some of the largest leagues, device and equipment suppliers, and competition venues in the country. We bring a deep understanding of the industry to esports companies eager to win exposure to sell games, introduce products, build their league, and secure partnerships. 
We offer a full menu of comprehensive esports public relations services including: 
Esports & Gaming PR message development
Attention spans are short. News is fast and fleeting. We help esports companies condense their stories into highly compelling messages that break through clutter in this fast-changing industry.  
Esports & Gaming PR media training
The media operates in a wholly different world. We help clients understand the rules of engagement so they can optimize each and every media opportunity and appearance to grow their business and reputation.
Esports & Gaming news generation and media relations
Most esports insiders have lots to say and the media wants to hear from you. We serve as the conduit, reaching out to the media on a daily basis, telling your story and landing coverage of your product, league, team, or event.
Esports & Gaming social media
We work hand in glove with clients to build a social following by crafting content that is spot on with what turns on gamers, partners, and sponsors. Gregory FCA has both the content and paid ad experience needed to tell your story digitally in the highly networked world of esports. 
Esports & Gaming content development
We will write your news releases, blog posts, social content, and award submissions, and produce video that extends your story to reach digital audiences.
Esports & gaming pr SAMPLE CASE STUDIES
Esports & gaming pr TESTIMONIALS
While we were well known in gaming, from esports to content creators, we needed a partner that could help us reach new audiences through mainstream media. We partnered with Gregory FCA at an inflection point for SCUF, when esports was rising in popularity and we were growing a global brand. With Gregory FCA, we were able to develop a narrative for the company, earning exposure in traditional media that we previously didn't access. They helped us to dramatically raise our brand awareness.

Diego Nunez

CMO, Scuf Gaming
ESPORTS & GAMING PR CLIENTS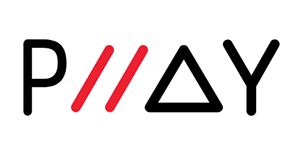 Let us help you tell your story
Fill out the form below to learn more about how we can help with all of your Esports & Gaming PR needs.