Top 5 Real Estate PR Firm
Real estate is a game of visibility. Those companies that command the greatest awareness and best reputations command the highest valuations. At Gregory FCA, we know real estate. Whether it's multifamily, retail, student housing, hospitality, opportunity zone development, real estate finance, or single-family residential rentals, we get it, and we understand the media and what they look for in a great real estate story. In fact, we hold long-standing relationships with every real estate trade reporter in the country, and national outlets including The Wall Street Journal, The New York Times, CNBC, and more.
Let our real estate PR team, led by Britni Ackrivo, help you gain the market exposure and credibility your firm, project, fund, or REIT deserves. Our real estate service offerings include:
Comprehensive real estate message development
Intensive real estate media training
How can you turn mentions into features? Appearances into entire segments? We train our real estate clients how to tell a compelling story, the kind that transforms them into trusted, go-to media sources. 
Real estate content development
Whether it's blog posts, bylined articles, press releases, social media, video production, or our proprietary Here + Now videos, we produce the assets real estate firms need to tell full and compelling stories.
Real estate media outreach and placement
Perception drives value and third-party validation is key to building perception. We can secure the breakthrough media coverage your asset, fund, or investment needs to optimize its value. 
Real estate award and speaking engagements
We are a step ahead in identifying the key real estate–related awards and panel appearances, drafting nominations and keynotes, and publicizing these wins and appearances to build your audience and create content for media outreach and social media.
Real estate crisis communications
It's real estate, which by its very nature means the unexpected will happen. Gregory FCA has managed a wide range of crisis issues using a programmatic approach to help our clients effectively respond to unanticipated events.

Britni Ackrivo selected as 2023 Woman of Influence in the Marketing/Communications Professional category

Gregory FCA named the best PR/Communications firm in the region by Mid-Atlantic Real Estate Journal

Britni Ackrivo named Philadelphia Women Leading Real Estate Rising Star Finalist

Gold Winner at the TITAN Awards in the PR & Communications – Real Estate Category

Gregory FCA named to GlobeSt.com's Influencers in CRE Marketing and Communications
REAL ESTATE PR SAMPLE CASE STUDIES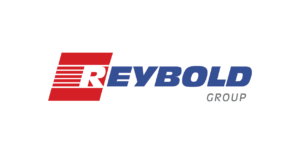 Let us help you tell your story
Fill out the form below to learn more about how we can help with all of your Real Estate PR needs.