Supply Chain & Logistics PR
No other issue is impacting global trade more than supply chain and logistics. 
A global pandemic, increasing geopolitical instability, shifting worldwide demand, and inherent friction in how freight, commodities, data, and information flow between global markets has now brought supply chain and logistics into the center stage of creating more efficient, resilient economies.  
For many suppliers of both technology and capacity, now is the time to differentiate themselves, driving revenue, opportunity and value for their enterprises. Gregory FCA has 30 plus years of experience telling compelling stories for major supply chain and logistics providers. Stories that get noticed by the media, investors, partners and customers.  
Whether it's in operations or management, procurement, inventory and vendor management, manufacturing and warehousing, transportation, freight, shipping and distribution, we can tell your story through high impact trades such as Cargo Business News, Journal of Commerce, LLoyd's List, Supply Chain Management Review and World Cargo News as well as mainstream business media such as the AP, Financial Times, Fox News, MSNBC, Reuters, CNN, Wall Street Journal and others. 
Our supply chain and logistics practice is led by team leads Brittany Bevacqua, SVP, and Katie Vroom, VP, with more than 25 years of industry experience between them. 
The services we offer include:
Comprehensive branding, messaging & positioning development for supply chain & logistics
We help clients articulate their story and demonstrate their value to customers, prospects, employees, the community and other stakeholders. We understand how to help you make an impact with your presence and stand out from the crowd. 
Intensive supply chain & logistics media training
We train your spokespeople to be compelling, effective evangelists for your business and brand. We help them turn them into recognized subject matter experts that are sought-after by the media.
Supply chain & logistics content development
From blog posts to bylines, or whitepapers to books, our editorial team of all former journalists know how to write your story and capture your voice. Our creative team goes beyond the written word and has helped our clients with digital, video and audio-based storytelling including video series, podcasts and animations. 
Supply chain & logistics media outreach & placement
Our core expertise is media engagement. We can secure breakthrough media coverage to build awareness, drive demand and position your company as a market leader.
Supply chain & logistics awards & speaking engagements
Securing business and industry awards for our clients provides them with third-party validation and helps decision-makers identify them as leaders in their field. Our comprehensive speaking programs put your experts up on stage in front of your target audience.
Crisis communications for supply chain & logistics
Our team's expertise in crisis communications helps anticipate, mitigate and manage any crisis situation. We have worked on everything from system failures to terrorist attacks and helped our clients navigate the most difficult of circumstances.
Supply chain & logistics user conference & event management
From intimate customer dinners to large-scale, multi-day user conferences, our team is adept at managing every aspect of your event. From venue identification and vendor contracting to speaker selection and media management, our team has helped our clients with their annual customer events through to full tradeshow and conference management.
SUPPLY CHAIN & LOGISTICS PR SAMPLE CASE STUDIES
SUPPLY CHAIN & LOGISTICS PR CLIENTS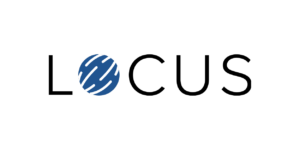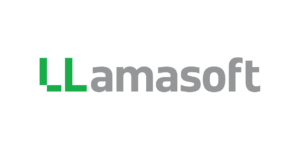 Let us help you tell your story
Fill out the form below to learn more about how we can help with all of your Supply Chain & Logistics PR needs.